Leadership Conference: June 12, 2019
Leading In a Context of Conflict
2019 Speakers
Please check back as we continue to update speakers for the 2019 Conference.
Jeb Bush
Former Governor
State of Florida
more
Jeb Bush is the 43rd governor of the State of Florida, serving from 1999 through 2007. He was the third Republican elected to the state's highest office and the first Republican in the state's history to be reelected. He was most recently a candidate for the Republican presidential nomination in 2016.
Governor Bush joined the University of Pennsylvania as a non-resident Presidential Professor of Practice for the 2018-19 academic year.  He has previously served as a visiting professor and fellow at Harvard University, an executive professor at Texas A&M University, and has been awarded several honorary doctorates from collegiate institutions across the country. Governor Bush has been recognized for his contributions to public policy by national organizations including the Manhattan Institute, The Lynde and Harry Bradley Foundation and the Jack Kemp Foundation. Governor Bush earned his bachelor's degree in Latin American Studies from the University of Texas at Austin.
Governor Bush is familiar to the Penn community for his contributions as a panelist in the 2018 David and Lyn Silfen University Forum, "People and Policy Adrift: A 21st Century Framework for Asylum Seekers, Refugees, and Immigration Policy," which exemplified Penn's commitment to engaging diverse perspectives on challenging and timely topics.  He is also no stranger to Philadelphia, having served as chair of the Board of Trustees at the National Constitution Center, where he helped spur more robust engagement around our nation's founding charter and the values and ideals for which the nation stands.
Governor Bush currently serves as Chairman of Dock Square Capital LLC, a merchant bank headquartered in Miami.
Governor Bush maintains his passion for improving the quality of education for students across the country by serving as the Chairman of the Foundation for Excellence in Education, a national nonprofit education reform organization he founded to transform education in America.
He has written three books, Profiles in Character; Immigration Wars: Forging an American Solution; and Reply All: A Governor's Story 1999-2007.
Governor Bush lives in Miami with his wife Columba. They have three children and four grandchildren.
 Peter Cappelli
George W. Taylor Professor of Management
Director, Wharton Center for Human Resources
more
Peter Cappelli is the George W. Taylor Professor of Management at the Wharton School and Director of Wharton's Center for Human Resources. He is also a Research Associate at the National Bureau of Economic Research in Cambridge, MA, served as Senior Advisor to the Kingdom of Bahrain for Employment Policy from 2003-2005, and since 2007 is a Distinguished Scholar of the Ministry of Manpower for Singapore. He has degrees in industrial relations from Cornell University and in labor economics from Oxford where he was a Fulbright Scholar. He has been a Guest Scholar at the Brookings Institution, a German Marshall Fund Fellow, and a faculty member at MIT, the University of Illinois, and the University of California at Berkeley.
Professor Cappelli was a staff member on the U.S. Secretary of Labor's Commission on Workforce Quality and Labor Market Efficiency from 1988-1990, Co-Director of the U.S. Department of Education's National Center on the Educational Quality of the Workforce, and a member of the Executive Committee of the U.S. Department of Education's National Center on Post-Secondary Improvement at Stanford University. He has served on three committees of the National Academy of Sciences and three panels of the National Goals for Education. He was recently named by HR Magazine as one of the top 5 most influential thinkers in management and was elected a fellow of the National Academy of Human Resources. Professor Cappelli received the 2009 PRO award from the International Association of Corporate and Professional Recruiters for contributions to human resources. He serves on Global Agenda Council on Employment for the World Economic Forum and a number of advisory boards.
Professor Cappelli's recent research examines changes in employment relations in the U.S. and their implications. His books include The New Deal at Work: Managing the Market-Driven Workforce, Talent Management: Managing Talent in an Age of Uncertainty (named a "best business book" for 2008 by Booz-Allen), The India Way: How India's Top Business Leaders are Revolutionizing Management (with colleagues), and Managing the Older Worker (with AARP CEO Bill Novelli). His most recent publications include Why Good People Can't Get Jobs (2012), which identifies shortfalls with current hiring practices and training practices and has been excerpted in Time Magazine (online) and reviewed in the Wall Street Journal, The New Yorker, and most major business publications. He is also the author of Will College Pay Off – A Guide to the Most Important Financial Decision You'll Ever Make (2015), and co-author of the forthcoming Fortune Makers: The Leaders Creating China's Great Global Companies. Related work on managing retention, electronic recruiting, and changing career paths appears in the Harvard Business Review. Professor Cappelli also co-anchors a weekly program ("In the Workplace") on SiriusXM Radio Channel 111, Business Radio Powered by Wharton, and is Faculty Director for Business Radio.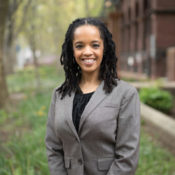 Stephanie J. Creary, PhD
Assistant Professor of Management & Diversity Specialist
The Wharton School
more
Stephanie J. Creary, PhD is an Assistant Professor of Management at The Wharton School, University of Pennsylvania. She is also an affiliated faculty member of Wharton People Analytics and a Senior Fellow of the Leonard Davis Institute of Health Economics (LDI) at the University of Pennsylvania. Previously, she was on the faculty of Cornell University. Prior to completing her PhD degree at the Boston College School of Management, she was a research associate at Harvard Business School and The Conference Board in NYC. Professor Creary's research program is motivated by understanding how people manage multiple identities, roles, and perspectives at work and how their strategies shape their careers, their work, and the quality of their workplace relationships.  Specifically, she explores how and why individuals choose to introduce their non-work experiences at work, how they navigate social and organizational pressures to conceal, reveal, or downplay different identities at work, how groups minimize the conflict and maximize the synergy that can ensue when their identity differences become more salient, and organizational practices that enable and constrain how multiple identities, perspectives, and experiences are managed at work.  She studies these dynamics in a variety of situations and organizational contexts including the development and implementation of corporate diversity and inclusion initiatives, career progression across demographic groups, and health care delivery. In addition, Professor Creary has developed a course at Wharton, "Leading Diversity in Organizations" and teaches that to undergraduate and MBA students. She has published her research in leading management journals, co-authored several HBS case studies on leadership and diversity, written executive action reports on human capital for management audiences, and has won several research and teaching awards.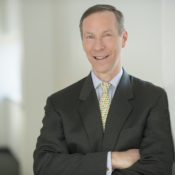 F.William McNabb III
Former Chairman and Chief Executive Officer of Vanguard
more
F. William McNabb III is the former chairman and chief executive officer of Vanguard. He joined Vanguard in 1986. In 2008, he became chief executive officer; in 2010, he became chairman of the board of directors and the board of trustees. He stepped down as chief executive officer at the end of 2017 and as chairman at the end of 2018. Earlier in his career, he led each of Vanguard's client-facing business divisions.
Mr. McNabb is active in the investment management industry and served as the chairman of the Investment Company Institute's board of governors from 2013 to 2016. A board member of UnitedHealth Group and the chairman of Ernst & Young's Independent Audit Committee, he is also chairman of the board of the Zoological Society of Philadelphia, a board member of CECP: The CEO Force for Good, and a board member of the Philadelphia School Partnership.
In addition, Mr. McNabb is the executive in residence at the Raj & Kamla Gupta Governance Institute at the LeBow College of Business and a member of the Advisory Board of the Ira M. Millstein Center for Global Markets and Corporate Ownership at Columbia Law School. He is a member of the Wharton Leadership Advisory Board of the Wharton Center for Leadership and Change Management and a member of The Wharton School's Graduate Executive Board. He also serves on the Dartmouth Athletic Advisory Board.
Mr. McNabb earned an A.B. at Dartmouth College and an M.B.A. from The Wharton School of the University of Pennsylvania.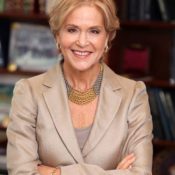 Judith Rodin
Former President of the Rockefeller Foundation, former President of the University of Pennsylvania
more
Judith Rodin is a pioneer, innovator, change‐maker and global thought‐leader. For over two decades Rodin led and transformed two global institutions: The Rockefeller Foundation and the University of Pennsylvania. A ground‐breaking executive throughout her career, Dr. Rodin was the first woman named to lead an Ivy League Institution and was the first woman to serve as The Rockefeller Foundation's president. A research psychologist by training, she was one of the pioneers of the behavioral medicine and health psychology movements. Dr. Rodin's leadership ushered The Rockefeller Foundation into a new era of strategic philanthropy that emphasized partnerships with business, government, and the philanthropic community to address and solve for the complex challenges of the 21st century. Rodin championed two whole new fields that are now pervasive: resilience and impact investing. At Penn, Dr. Rodin presided over an unprecedented decade of growth and progress that transformed the institution, its campus, and the community, taking the university from sixteenth to fourth in U.S. News and World Report national rankings. The University also engineered a comprehensive, internationally acclaimed neighborhood revitalization program in West Philadelphia. Rodin has served as a member of the board for several leading corporations and many non‐profits. She has authored more than 250 academic articles and chapters, and has written or co‐written 15 books, including her two most recent, The Power of Impact Investing: Putting Markets to Work for Profit and Global Good and The Resilience Dividend: Being Strong in a World Where Things Go Wrong.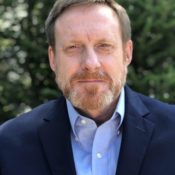 ADM Michael S. Rogers, USN, Ret.
Former Director, National Security Agency and Commander, U.S. Cyber Command
more
Mike Rogers retired from the U.S. Navy in 2018 after nearly 37 years of naval service rising to the rank of four-star admiral.  He culminated his career with a four-year tour as Commander, U.S. Cyber Command and Director, National Security Agency.
In those roles he worked with the leadership of the U.S. government, the Department of Defense and the U.S. Intelligence community as well as their international counterparts in the conduct of cyber and intelligence activity across the globe.  He also assisted in the development of national and international policy with respect to cyber, intelligence and technology – including extensive work with corporate leadership in the Finance, IT, Telecommunications and Technology sectors.
During his broader service in uniform, ADM Rogers held positions afloat and ashore around the globe focusing on cyber, intelligence, maritime operations and national security.   His joint service was extensive including duty with the Chairman of the Joint Chiefs of Staff, the Joint Chiefs of Staff, U.S. Indo Pacific Command and U.S. Atlantic Command.   In addition, Admiral Rogers commanded at the unit, Numbered Fleet and service component levels in the Navy.
Admiral Rogers is a graduate of Auburn University and also holds a Masters of Science in National Security.  He is a distinguished graduate of the National War College and a graduate of highest distinction from the Naval War College.   He is also an MIT Seminar XXI fellow and a Harvard Senior Executive in National Security alum.
He is currently supporting companies in the private sector, serving as a member of various Boards or acting as a Senior Advisor.  He also speaks globally to various business and academic groups and is working internationally in the cyber and national security arenas.  Additionally, Admiral Rogers has recently joined Northwestern University's Kellogg School of Managements' Public Private Initiative as a Senior Fellow and Adjunct Professor.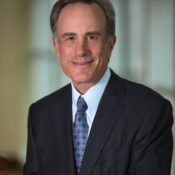 Ivan Seidenberg
Former Chairman and CEO of Verizon Communications. Board of Directors of BlackRock Inc., Board of Trustees of New York Presbyterian Hospital, New York Genome Center, and Pace University. 
more
Ivan Seidenberg started at New York Telephone in 1966 as a cable splicer's assistant. By the time he left the industry 45 years later, he was the CEO of Verizon and had helped lead its rise into one of the biggest companies in America. Before becoming CEO of Verizon he held many jobs within the company and was the Chairman and CEO of its predecessors NYNEX and Bell Atlantic.
In his new book VERIZON UNTETHERED: AN INSIDER'S STORY OF INNOVATION AND DISRUPTION (Post Hill Press; 2018), Seidenberg details not just his personal journey and that of the company, but the history of the telecommunications industry itself. The book aims to explain not just why senior management at Verizon made certain decisions, but also the corporate ethos that underpinned them.
Today, Seidenberg is an advisory partner at Perella Weinberg Partners and is an Independent Director at BlackRock. In the past he has been a board member at numerous companies including Honeywell, Viacom and Boston Properties. He is a member of the board of trustees of New York-Presbyterian Hospital, and Pace University.
After serving in the Army Seidenberg obtained his bachelor's degree in mathematics from Lehman College and his MBA from Pace University- attending both schools as a part-time night-student.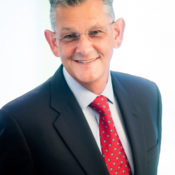 Mark Turner
Chairman of the WSFS Financial Corporation and WSFS Bank
more
Mark A. Turner is Executive Chairman of WSFS and was previously President, Chief Executive Officer and Chairman of WSFS. Prior to that Mr. Turner was both the Chief Operating Officer and the Chief Financial Officer of WSFS.
WSFS is a multi-billion dollar, publicly traded financial organization (NASDAQ:WSFS), the largest bank and trust company headquartered in Delaware and the Delaware Valley, and the seventh oldest bank in the U.S. Mr. Turner has been privileged to lead a Company that has been named by an independent survey as a "Top Workplace" in its home market for the last 13 years in a row and has also been voted as the "#1 Bank" in its home market for eight years in a row.
Mr. Turner received his MBA from the Wharton School of the University of Pennsylvania, his Master's Degree in Executive Leadership from the University of Nebraska-Lincoln, and his Bachelor's Degree in Accounting and Management from LaSalle University. Among other executive leadership programs, Mr. Turner has studied at National Training Labs, Aspen Institute, Gallup University, Toyota University, Center for Creative Leadership, Harvard University, UC Berkeley, Stanford University and Buckley School for Public Speaking. Mr. Turner is also a frequent guest speaker at Wharton's Executive Education programs.
Mr. Turner is an active leader in his communities. Among other activities, he has served as: Chairman of the Board of the Delaware Business Roundtable (DBRT); a member of the U.S. Federal Reserve Board's Advisory Council (FAC); Chairman of the Board of Delaware Bankers Association (DBA); a member of the Executive Committee of the Board of Delaware State Chamber of Commerce (DSCC); a member of the Board of Teach For America (TFA), Delaware; and a founding member of Wilmington Leaders Alliance (WLA).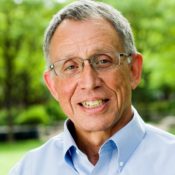 Michael Useem
Egan Professor of Management; Faculty Director, McNulty Leadership Program; and Director, Leadership Center, Wharton School

more
Michael Useem is the Egan Professor of Management and Director of the Center for Leadership and Change Management and Faculty Director of the McNulty Leadership Program at the Wharton School, University of Pennsylvania.  His university teaching includes MBA and executive-MBA courses on management and leadership, and he offers programs on leadership and governance for managers in the United States, Asia, Europe, and Latin America.  He works on leadership development with many companies and organizations in the private, public, and non-profit sectors.
He is the author of The Leader's Checklist; The Leadership Moment; Executive Defense, Investor Capitalism, Leading Up, and The Go Point.  He is also co-author and co-editor of Learning from Catastrophes; co-author of The India Way, Leadership Dispatches, Boards That Lead, The Strategic Leader's Roadmap; and co-author of the forthcoming Fortune Makers: The Leaders Creating China's Great Global Companies (PublicAffairs Books, 2017) and Catastrophic Risk: How Corporate America Copes with Disruption (Oxford University Press, 2018). Professor Useem is co-anchor for a weekly program "Leadership in Action" on SiriusXM Radio Channel 111, Business Radio Powered by Wharton.
Rahul Varma
Senior Managing Director – Talent , Accenture
more
Rahul Varma, Accenture's Senior Managing Director – Talent,  is responsible for recruiting, learning, and talent development of the company's 477,000 people. He oversees an annual training budget of more than $900 million and leads teams around the world that deliver award-winning work to drive strategic recruiting of an average 100,00 new joiners per year, onboarding and integration, learning, career development, career transitions and performance management for Accenture's people. Most recently, Rahul led the re-envisioning of Accenture's performance management approach, launching Performance Achievement in 2016. Prior to this Rahul established Accenture's Connected Learning, a new approach to enterprise learning, powered by innovations such as digital learning boards, connected classrooms, and a global network of learning centers. Passionate about the role of Human Resources, Rahul relentlessly champions innovative solutions to unlocking human potential.
Rahul earned his Master's degree in Personnel Management (MPM) from Symbiosis Institute of Business Management, Pune, and has a BA with honors in Economics from Kirori Mal College, University of Delhi. While Rahul served as Accenture in India's first HR director, from 1999 to 2007, the company grew from a niche management consulting firm of 200 to a multi-business organization with 37,000 employees, earning the company global recognition for HR thought leadership. In his previous role as Accenture's senior director of HR Strategy and Enablement, Rahul led a three-year global HR transformation and innovation initiative, including industry-academic training programs for HR professionals across China, Europe, India, the Philippines and South Africa. Rahul first joined Accenture in 1994 on the India HR team.
Rahul was recently appointed as a workgroup co-chair on the Singapore Workforce Development Agency (WDA) Training and Adult Education (TAE) Skills Council, which aims to transform the TAE sector of Singapore. Rahul is a frequent speaker at conferences across the Asia, Europe the U.S. on a range of talent and development issues. His team has won dozens of learning awards, including top ranking on the CLO magazine's prestigious LearningElite Award.
Rahul is currently based in New York City and enjoys country walks, single malt whisky, spending time with his wife and is an ardent dog lover.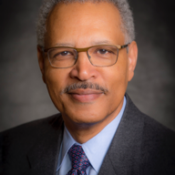 Ronald A. Williams
Former CEO, Aetna Inc., Chairman and CEO of RW2 Enterprises, LLC

more
Ronald A. Williams is Chairman and CEO of RW2 Enterprises, LLC and is the former Chairman and CEO of health insurance giant Aetna Inc.
Mr. Williams now focuses his energy on private equity, values-based leadership and transformational change, and health care value creation.
Through his firm, RW2 Enterprises, Mr. Williams counsels C-Suite corporate executives on strategy and transformational leadership.  He is Operating Advisor to private equity firm Clayton Dubilier & Rice and serves as Chairman of portfolio companies agilon health and naviHealth.  He is a Director of American Express, The Boeing Company and Johnson & Johnson.
Mr. Williams became president and joined Aetna's Board in 2002 (Aetna had a full year 2001 continuing operations loss of – $0.46 per share for a $292 million loss).  In 2006, he became chairman and CEO.  Under his leadership, Aetna was named FORTUNE's most admired company in the Health Care: Insurance and Managed Care category for three consecutive years.  In 2011, the year he retired, Aetna had full-year operating earnings of $5.17 per share. The Market capitalization grew from $4.7 billion in 2001 to $15.3 billion in 2011 and the company ranked 77th on the Fortune 100 list.
Mr. Williams is a member of the MIT Corporation, vice chairman of The Conference Board, and a member of the President's Circle of the National Academies.  He was elected to the American Academy of Arts and Sciences and is a trustee of the Committee for Economic Development.  He served on President Obama's President's Management Advisory Board from 2011 to 2017.
He is a graduate of Roosevelt University and holds an M.S. in Management from the Sloan School of Management at the Massachusetts Institute of Technology.