Leadership Conference: June 10, 2020
Disruption, Innovation, and Growth: What Enterprise Leaders Will Need to Survive and Prosper in the Years Ahead
2020 Speakers
Please check back as we continue to update speaker bios for the 2020 Conference.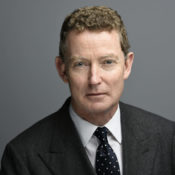 Lord Barker
Executive Chairman of En+ Group
Former Member UK Parliament
more
The Rt Hon Lord Barker of Battle Educated at the University of London and London Business School, after an early career in finance in the City of London, Greg Barker served as a Conservative member of the UK Parliament from 2001 to 2015. Between 2010 and 2014, he served as Energy and Climate Change Minister in the coalition government led by David Cameron, becoming the longest serving UK energy minister for a generation. He was ennobled as Lord Barker of Battle in 2015.
During his government tenure, he saw the launch of the Electricity Market Reform Act and the world first Renewable Heat Incentive; laying the foundation for the decarbonisation of the UK power sector.  Lord Barker oversaw the creation of the Green Investment Bank, as well as introduction of a new phase of the EU Emissions Trading Scheme, setting out a policy tool template for other countries to cut their CO2 emissions.
In 2017, he was appointed independent chairman of London-listed En+ Group, the world's largest private sector integrated aluminium and green power producer. As chairman of the largest producer of both low carbon aluminium and hydropower, Lord Barker has also overseen the Group's implementation of sustainability initiatives including joining the Business Ambition for 1.5°C movement, the United Nations Global Compact, the Energy Transitions Committee (ETC) and most recently, supported by the WWF, the Group hosted its first public hearings of its inaugural Sustainability Report, where outlining their commitments alongside 7 of the UN's SDGs.
In addition, he is founding chairman of EVN, the leading U.K. fast charging Electric Vehicle infrastructure company and chair of the advisory board of Powerhive Inc, Africa's leading provider of micro-grids for the rural poor.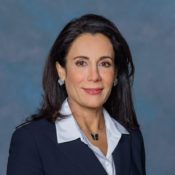 Sherry Bahrambeygui
Chief Executive Officer
PriceSmart
more
Sherry S. Bahrambeygui is a business leader, public company CEO and director, lawyer and philanthropist whose career has spanned a range of industries, including for-profit enterprises in consumer retail investment management, real estate, management services and law, as well as non-profit enterprises, both with international scope.
Ms. Bahrambeygui is the Chief Executive Officer of PriceSmart, Inc., a public company, and an international retail membership club which operates in emerging and developing markets.  PriceSmart, Inc. has approximately 1.6 million member accounts across Central America, South America and the Caribbean and is the largest club operator in Latin America and the Caribbean.  PriceSmart's mission is to provide its members with high quality, high value merchandise and services while striving to improve the lives, businesses, and communities of its members.  She oversees more than 9,000 employees throughout the U.S., Caribbean and Latin America.
Since 2011, Ms. Bahrambeygui has served as a director of the Board of PriceSmart, Inc. and chaired the Compensation, Nominations and Governance Committees, as well as, serving as Vice Chairman of the Board from 2016-2017.  Ms. Bahrambeygui was Managing Member of The Price Group, LLC, an investment and management company, from 2006 to 2019, and Chief Executive Officer of PS Ivanhoe, LLC, a commercial real estate investment company.  She also serves as Executive Vice President, Secretary and Vice Chairman of the Boards of Price Charities, Price Philanthropies Foundation, and the Aaron Price Fellows Foundation.
After undergraduate studies at Colombia University, she graduated from the University of California at San Diego with a Bachelor of Arts in Political Science.  Ms. Bahrambeygui worked as a licensed stockbroker with Prudential Securities.  She then earned her Juris Doctor from the California Western School of Law, and thereafter became a partner in the law firm of Monaghan & Warren, LLP before co-founding the law firm of Hosey & Bahrambeygui, LLP, where her practice emphasized complex international business and corporate matters, and healthcare and employment law.
Ms. Bahrambeygui has received a number of awards and recognition, including the Phillip J. Sharp National Public Justice Award by the American Trial Lawyer's Association (Washington D.C.) (1998), the Ellis Island Medal of Honor, from the National Ethnic Coalition of Organizations recognizing significant contributions to American society (New York) (2014), and was named as one of San Diego's "40 under 40" in 2002.
Ms. Bahrambeygui and her husband have twin sons, Liam and Ryan.  Liam Hosey is completing his junior year at the University of Pennsylvania, School of Engineering and Applied Sciences.
 Peter Cappelli
George W. Taylor Professor of Management
Director, Wharton Center for Human Resources
more
Peter Cappelli is the George W. Taylor Professor of Management at the Wharton School and Director of Wharton's Center for Human Resources. He is also a Research Associate at the National Bureau of Economic Research in Cambridge, MA, served as Senior Advisor to the Kingdom of Bahrain for Employment Policy from 2003-2005, and since 2007 is a Distinguished Scholar of the Ministry of Manpower for Singapore. He has degrees in industrial relations from Cornell University and in labor economics from Oxford where he was a Fulbright Scholar. He has been a Guest Scholar at the Brookings Institution, a German Marshall Fund Fellow, and a faculty member at MIT, the University of Illinois, and the University of California at Berkeley.
Professor Cappelli was a staff member on the U.S. Secretary of Labor's Commission on Workforce Quality and Labor Market Efficiency from 1988-1990, Co-Director of the U.S. Department of Education's National Center on the Educational Quality of the Workforce, and a member of the Executive Committee of the U.S. Department of Education's National Center on Post-Secondary Improvement at Stanford University. He has served on three committees of the National Academy of Sciences and three panels of the National Goals for Education. He was recently named by HR Magazine as one of the top 5 most influential thinkers in management and was elected a fellow of the National Academy of Human Resources. Professor Cappelli received the 2009 PRO award from the International Association of Corporate and Professional Recruiters for contributions to human resources. He serves on Global Agenda Council on Employment for the World Economic Forum and a number of advisory boards.
Professor Cappelli's recent research examines changes in employment relations in the U.S. and their implications. His books include The New Deal at Work: Managing the Market-Driven Workforce, Talent Management: Managing Talent in an Age of Uncertainty (named a "best business book" for 2008 by Booz-Allen), The India Way: How India's Top Business Leaders are Revolutionizing Management (with colleagues), and Managing the Older Worker (with AARP CEO Bill Novelli). His most recent publications include Why Good People Can't Get Jobs (2012), which identifies shortfalls with current hiring practices and training practices and has been excerpted in Time Magazine (online) and reviewed in the Wall Street Journal, The New Yorker, and most major business publications. He is also the author of Will College Pay Off – A Guide to the Most Important Financial Decision You'll Ever Make (2015), and co-author of the forthcoming Fortune Makers: The Leaders Creating China's Great Global Companies. Related work on managing retention, electronic recruiting, and changing career paths appears in the Harvard Business Review. Professor Cappelli also co-anchors a weekly program ("In the Workplace") on SiriusXM Radio Channel 111, Business Radio Powered by Wharton, and is Faculty Director for Business Radio.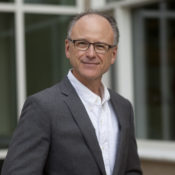 Sydney Finkelstein
Steven Roth Professor of Management
Tufts School of Business, Dartmouth College
more
Sydney Finkelstein is the Steven Roth Professor of Management at the Tuck School of Business at Dartmouth College. He holds a Masters degree from the London School of Economics and a Ph.D. from Columbia University. Professor Finkelstein has published 25 books and 90 articles, including the bestsellers Why Smart Executives Fail and Superbosses: How Exceptional Leaders Master the Flow of Talent, which LinkedIn Chairman Reid Hoffman calls the "leadership guide for the Networked Age." He is also a Fellow of the Academy of Management, a consultant and speaker to leading companies around the world, and a top 25 on the global Thinkers 50 list of top management gurus. Professor Finkelstein's research and consulting work often relies on in-depth and personal interviews with hundreds of people, an experience that led him to create and host his own podcast, The Sydcast, to uncover and share the stories of all sorts of fascinating people in business, sports, entertainment, politics, academia, and everyday life.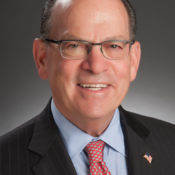 Joseph Neubauer
Former CEO, Aramark and Trustee, Neubauer Family Foundation
more
Joe Neubauer as Chairman of the Board of ARAMARK Corporation, a leading global provider of professional services including food, hospitality, facility and uniform services, from April 1984 until February 2015. Mr. Neubauer joined Aramark in 1979 as Executive Vice President of Finance and Development, Chief Financial Officer and a member of the Board of Directors. He was elected President in 1981, Chief Executive Officer (CEO) in 1983 and Chairman in 1984. He held the title of CEO until May 2012.  During his tenure at the helm of Aramark, the company grew from a $2.5 billion business largely concentrated in the United States to a $13 billion global services provider.
Prior to Aramark, Neubauer held senior positions with PepsiCo, Inc. from 1971 to 1979, including Senior Vice President of PepsiCo's Wilson Sporting Goods Division and Vice President and Treasurer of the parent company, PepsiCo, Inc.
From 1965 to 1971 he was with the Chase Manhattan Bank, serving in several capacities from Assistant Treasurer to Vice President of commercial lending.
Mr. Neubauer serves on the Board of Directors of Mondelēz International. He is Chairman of the University of Chicago's Board of Trustees and also Chairman of the Barnes Foundation's Board. He was formerly a director of Verizon Communications, Macy's, Inc., and Tufts University.
Mr. Neubauer has been recognized throughout his career for civic and professional achievements.  He was conferred with Papal Honors, Knight in the Order of St. Gregory The Great in 2016. In 2015 he was elected to the American Academy of Arts & Sciences.  He received the William Penn Award, the highest honor bestowed upon a business person in the greater Philadelphia business community in 2013.  For his civic involvement he received the prestigious Philadelphia Award in 2012. Also in 2012, Neubauer was a Great Immigrants – Pride of America Honoree by the Carnegie Corporation of New York.  In 2010 he was awarded the Thomas Jefferson Foundation Medal from the University of Virginia for setting high standards in corporate and civic leadership.  He received the Woodrow Wilson Award for Corporate Citizenship as well as recognition as a Financial Times Outstanding Director in 2005.  In 1994 he was inducted into the prestigious Horatio Alger Association of Distinguished Americans. He has been a member of the American Philosophical Society since 2007.
Mr. Neubauer received his Bachelor's Degree from Tufts University and his Master of Business Administration degree from the University of Chicago.   In 2017
Mr. Neubauer was awarded an honorary doctorate from the Technion. He received honorary degrees previously from Tufts University, Drexel University, Franklin & Marshall College and Widener University.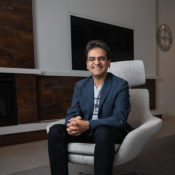 Milind Pant
Chief Executive Officer
Amway
more
Milind Pant joined Amway in January 2019 as Chief Executive Officer. He leads the overall management of Amway and is responsible for setting the company's strategic vision and growth strategies. Pant reports directly to and holds a seat on Amway's Board of Directors. He is the first non-family member to run the business since its founding in 1959.
In his role as CEO, Pant serves on Amway's Global Leadership Team, Amway's key executive decision-making body focused on global strategy development and delivering meaningful ABO and customer experiences. He also serves on Amway's Executive Staff comprised of top cross-functional executive leaders focused on enhancing company culture, talent capabilities and global market needs.
Most recently, Pant was President of Pizza Hut International with Yum! Brands. In this role, he led the international division across 109 countries with more than 9,000 Pizza Hut stores. He was also previously President – Yum! China, served as Managing Director, Yum! Thailand and Chief Marketing Officer – Yum! Indian Subcontinent.
Prior to joining Yum! Brands, Pant spent 14 years with Unilever in a variety of executive roles, including Vice President – Foods for Africa, Middle East, Turkey.
He holds a Master of International Business from the Indian Institute of Foreign Trade and a Master of Management Studies from Birla Institute of Technology & Sciences, India.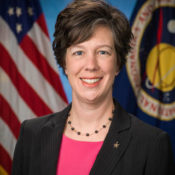 Holly Ridings
Flight Director, NASA
more
Please check back soon for more information.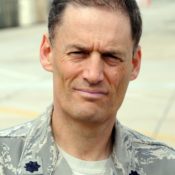 Stephen C. Rush, M.D.
Radiation Oncologist, NYU Langone Medical Center; Lt. Col, Flight Surgeon, Air Force Special Warefare; Commander, 106 RQW Medical Group
more
Lt Col Stephen Rush, M.D., NY Air National Guard/ USAF practiced Radiation Oncology in NY from 1986 – 2015 and specialized in the treatment of brain tumors and head and neck cancer, and Gamma Knife Radiosurgery. He was also involved in medical education training residents at NYU Medical Center as a Clinical Associate Professor of Radiation Oncology and Neurosurgery.
In 2008 he joined the NY Air Guard/USAF and became the Flight Surgeon for the 103rd Rescue Squadron and developed medical training for Pararescuem (Air Force PJs). From 2012-2018 he also served as the United States Air Force Pararescue Medical Director. During that time he modernized battlefield medical care provided by PJs during Operation Enduring Freedom (OEF), created the protocols for combat trauma, introduced new equipment and techniques, rewrote the Medical Operations Handbook, created a podcast series (PJ Medcast) listened to by PJs and medics of all branches, created a website with open source operational medical information, has presented at national military medical meetings and published original research on battlefield and in flight medical care. He has created new methods for training PJs to perform austere critical care and prolonged field care which have been validated performing real world missions.
In short, Dr. Rush has defined the scope and practice of Pararescue medicine for the past six years, and created optimal teaching methods based on the neuroscience of adult learning. He was a voting member of the Department of Defense Committee for Tactical Combat Casualty Care from 2014-2019.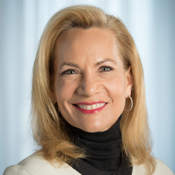 Lori Ryerkerk
Chief Executive Officer
Celanese Corporation
more
Lori J. Ryerkerk, is the Chief Executive Officer of Celanese Corporation, a Fortune 500 global chemical and specialty materials company based in Dallas, Texas. Celanese is a leader in the development and production of materials used in most major industrial and consumer applications. Ryerkerk was named CEO in May 2019.
Ryerkerk's expertise in the energy industry spans three-plus decades. She combines deep technical and commercial skills with a passion for the manufacturing business. Her unwavering focus on safety, environmental and social performance is the foundation on which she has overseen some of the most technically complex operations in the industry.
Previously, Ryerkerk was the Executive Vice President of Global Manufacturing, the largest business in Shell Downstream Inc. She led a team of 30,000 employees and contractors at refineries and chemical sites worldwide.
Before joining Shell in 2010, she was Senior Vice President, Refining, Supply and Terminals at Hess Corporation, where she was responsible for two refineries, 21 terminals (and distribution network) and supply and trading. Prior to that, Ryerkerk spent 24 years with ExxonMobil where she started her career as a process technologist at a refinery and took on a variety of operational and senior leadership roles around the globe.
Ryerkerk is a graduate of Iowa State University, where she completed her Chemical Engineering degree. She actively supports a variety of organizations in her hometown of Beaumont, Texas.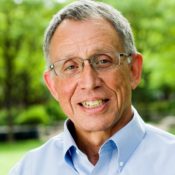 Michael Useem
Egan Professor of Management; Faculty Director, McNulty Leadership Program; and Director, Leadership Center, Wharton School

more
Michael Useem is the Egan Professor of Management and Director of the Center for Leadership and Change Management and Faculty Director of the McNulty Leadership Program at the Wharton School, University of Pennsylvania.  His university teaching includes MBA and executive-MBA courses on management and leadership, and he offers programs on leadership and governance for managers in the United States, Asia, Europe, and Latin America.  He works on leadership development with many companies and organizations in the private, public, and non-profit sectors.
He is the author of The Leader's Checklist; The Leadership Moment; Executive Defense, Investor Capitalism, Leading Up, and The Go Point.  He is also co-author and co-editor of Learning from Catastrophes; co-author of The India Way, Leadership Dispatches, Boards That Lead, The Strategic Leader's Roadmap; and co-author of the forthcoming Fortune Makers: The Leaders Creating China's Great Global Companies (PublicAffairs Books, 2017) and Catastrophic Risk: How Corporate America Copes with Disruption (Oxford University Press, 2018). Professor Useem is co-anchor for a weekly program "Leadership in Action" on SiriusXM Radio Channel 111, Business Radio Powered by Wharton.