What did we learn from the 2008 crash and what's next for the financial services and technology? Leaders in finance talk with Wharton Dean Geoff Garrett about the transformation that lies ahead.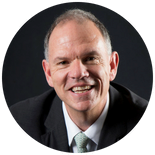 Geoff Garrett
Geoffrey Garrett is Dean, Reliance Professor of Management and Private Enterprise, and Professor of Management at the Wharton School of the University of Pennsylvania.
More
Dr. Garrett was a member of the Wharton faculty in the Management Department from 1995 to 1997. Prior to his return to Penn, Dr. Garrett held several academic appointments. He was the founding CEO of the United States Studies Centre at the University of Sydney, and he later served as Dean of its Business School. Prior to returning to his native Australia, Dr. Garrett was President of the Pacific Council on International Policy in Los Angeles and Dean of the UCLA International Institute. Most recently he served as Dean of the Business School at UNSW Australia.
Named one of Australia's "Top 50 Most Influential People in Education 2012" and a highly cited political economist, Dr. Garrett has held continuing academic appointments at Oxford, Stanford and Yale universities. He is a Fellow of the Australian Academy of the Social Sciences, a Trustee of the Asia Foundation in San Francisco, a Member of the New York-based Council on Foreign Relations, and he serves on the Editorial Board of Global Policy.
Dr. Garrett is a well-respected commentator on global business, economics and politics in major media outlets, such as the Los Angeles Times, China's Global Times, Le Monde, The Times of India, and South China Morning Post. Additionally, he was a speaker at TEDx Sydney and has contributed to Foreign Affairs.
His academic publications include "Partisan Politics in the Global Economy," "The Global Diffusion of Markets and Democracy," and "The Encyclopedia of Political Science." Dr. Garrett has led C-suite executive education programs on the global economy for Columbia, Stanford, UCLA and Wharton, and in Australia he developed thought-leadership collaborations with companies, including Chevron, Dow Chemical, GE and News Corporation.
Dr. Garrett holds a BA (Honors) from the Australian National University, and an MA and PhD from Duke University where he was a Fulbright Scholar.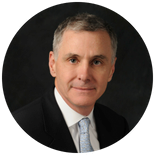 James G. Dinan, W'81
James G. Dinan W'81 founded York Capital Management in September 1991 and is the Chairman, Co-Chief Executive Officer and a Managing Partner of the Firm.
MORE
Jamie is a Co-Portfolio Manager of the York Multi-Strategy, York Credit Opportunities, York Event-Driven UCITS funds, York Sub-Advised '40 Act Strategy, and Portfolio Manager of the York Total Return funds and is the Chair of the Firm's Executive Committee. From 1985 to 1991, he worked at Kellner, DiLeo & Co., where he became a General Partner and was responsible for investing in risk arbitrage and special situation investments. From 1981 to 1983, Jamie was a member of the investment banking group at Donaldson, Lufkin & Jenrette, Inc. Jamie is currently the Chairman of the Board of Trustees of the Museum of the City of New York, and a member of the Board of Directors of the Hospital for Special Surgery, the Board of Directors of the Lincoln Center for the Performing Arts, Harvard Business School's Board of Dean's Advisors, the Board of Trustees of the University of Pennsylvania and The Wharton Board of Overseers at the University of Pennsylvania. Jamie received a B.S. in Economics from The Wharton School of the University of Pennsylvania and an M.B.A from Harvard Business School.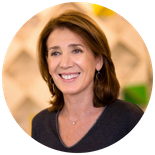 Ruth Porat, WG'87
Ruth join Google as Senior Vice President and Chief Financial Officer in May 2015 and has also held the same title at Alphabet since it was created in October 2015.
More
She is responsible for Finance, Business Operations, People Operations and Real Estate & Workplace Services. Prior to joining Alphabet, Ruth was Executive Vice President and Chief Financial Officer of Morgan Stanley. At Morgan Stanley, Ruth held roles that included Vice Chairman of Investment Banking, Co-Head of Technology Investment Banking and Global Head of the Financial Institutions Group. Ruth is Vice Chair of Stanford University's Board of Trustees and a member of the Board of Directors of the Stanford Management Company, the University's endowment. She is a member of the Aspen Institute Economic Strategy Group and the Hutchins Center on Fiscal and Monetary Policy at the Brookings Institution.
Ruth holds a BA from Stanford University, an MSc from The London School of Economics and an MBA from the Wharton School.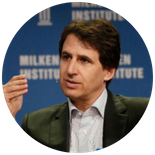 Marc Rowan, W'84, WG'85
Marc Rowan is a co-founder and Senior Managing Director of Apollo Global Management, LLC, a leading alternative asset manager focused on contrarian and value oriented investments across private equity, credit-oriented capital markets and real estate.
MORE
Marc currently serves on the boards of directors of Apollo Global Management, LLC, Athene Holding Ltd., and Athora Holding Ltd. He has previously served on the boards of directors of the general partner of AP Alternative Assets, L.P., AMC Entertainment, Inc., Beats Music, CableCom Gmbh., Cannondale Bicycle Corp., Caesars Entertainment Operating Co., Countrywide PLC, Culligan Water Technologies, Inc., Furniture Brands International, Mobile Satellite Ventures, National Cinemedia, Inc., National Financial Partners, Inc., New World Communications, Inc., Norwegian Cruise Lines, Quality Distribution, Inc., Samsonite Corporation, SkyTerra Communications, Inc., Unity Media SCA, Vail Resorts, Inc. and Wyndham International, Inc. Marc is a founding member and Chairman of Youth Renewal Fund, Vice Chair of the Board of Overseers of The Wharton School and a member of the University of Pennsylvania's Board of Trustees. He serves on the boards of directors of Jerusalem University and the New York City Police Foundation.
Marc graduated Summa Cum Laude from the University of Pennsylvania's Wharton School of Business with a BS and an MBA in Finance.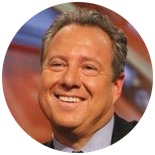 Robert Wolf, W'84
Robert Wolf is the Founder of 32 Advisors, a company focusing on economic advisory services and infrastructure projects and of the venture capital firm 32 Ventures.
More
He is the co-founder of Measure, a company offering Drone as a Service®.  Prior to forming 32 Advisors, Robert spent 18 years at UBS, a global financial services firm where he held several senior positions including Chairman and CEO of UBS Americas and President and Chief Operating Officer of the Investment Bank. He joined UBS in 1994 after spending 10 years at Salomon Brothers. Robert held three Presidential appointments under President Obama as a member of the Economic Recovery Advisory Board, the Council on Jobs and Competitiveness and the Export Council. Robert serves on numerous board including the Obama Foundation, the Undergraduate Executive Board of the Wharton School, the Economic Advisory Council for the Center for American Progress and the Partnership for NYC. He formerly served on the Robert F. Kennedy Center for Human Rights, the Children's Aid Society, the Athletics Board of Overseers at the University of Pennsylvania and the Financial Services Roundtable. In December 2016, Robert joined Fox News/Fox Business as a TV contributor. Robert is a graduate of the Wharton School at the University of Pennsylvania, receiving a B.S. in Economics. While at UPenn, he played on the varsity football team that won IVY League Championships in both the 1982 and 1983 seasons and was an honoree into the Ivy Football Association in 2013. In May 2014, Robert received the Distinguished Alumni Award from the Wharton School.