Leadership Conference: June 14, 2023
Leading Through Turbulence
2023 Speakers
Please check back as we continue to update speaker bios for the 2023 Conference.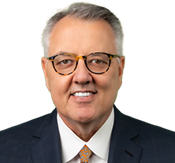 Greg Brown
CEO, Motorola Solutions
more
Greg Brown is chairman and chief executive officer of Motorola Solutions. Brown has served 15 years as CEO of Motorola and Motorola Solutions. Since the inception of Motorola Solutions under Brown's
tenure, total shareholder return is nearing 900%. Today this almost 100-year-old global company is a leader in public safety and enterprise security.
Under Brown's leadership, Motorola Solutions has been named number one in its category on Fortunes Most Admired, named as one of America's Best Employers for Diversity by Forbes, named to Newsweek's Most Trustworthy Companies, and is considered to be one of the world's Most Innovative Companies by Fast Company.
Brown has served on the boards of Xerox, Cisco Systems, RR Donnelley and Micromuse where he was Chairman and CEO. He also served as the Chairman of the Federal Reserve Bank of Chicago and Chairman of the Rutgers University Board of Governors.  Brown earned a bachelor's degree in economics and an honorary doctorate in humane letters from Rutgers University.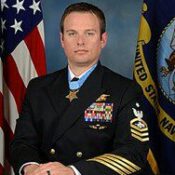 Ed Byers
Master Chief Special Warfare Operator, US Navy
Medal of Honor recipient
more
Edward served 21 years in the Navy as a Navy Corpsman and a Navy SEAL. He served with 2/2 Marines, SEAL Team 4, SEAL Team 6 as a Team Leader, and the Pentagon Joint Staff J-39. He retired as a Master Chief in 2020. While serving at the Pentagon in the J39, Edward was part of the In-Q-Tel Interface Center – DOD (QIC-D) where he was responsible for investing an eight-figure budget focused on AI/ML Predictive Analytics, LEO SAR SAT, and Autonomous Maritime Unmanned Systems (AUMS).
His academic achievements include his Bachelor of Science from Norwich University and MBA from the Wharton School. While earning his MBA, Edward worked as an Operating Executive for Behrman Capital, a middle-market private equity firm in NYC, whose verticals encompassed military, medical, and specialty manufacturing. Edward is the recipient of the Medal of Honor – Our Nation's Highest award for Valor, for actions resulting in the rescue of an American Doctor in Afghanistan. He is the 1st person from ST-6 and the 6th Navy SEAL in history to be awarded this Medal. He has also been awarded 5 Bronze Stars with Valor, 2 Purple Hearts, Defense Meritorious Service Medal, Meritorious Service Medal, 3 Presidential Unit Citations, and many other valorous awards.

Regina Cunningham
CEO, Hospital of the University of Pennsylvania

more
Dr. Regina Cunningham is an accomplished scientist and educator who has made significant contributions to advancing nursing practice and clinical care. She previously served as Chief Nursing Executive and Senior Vice President of the University of Pennsylvania Health System and Chief Nursing Executive & Associate Executive Director at the Hospital of the University of Pennsylvania. In her former role as Chief Nurse Executive, she was responsible for a broad array of strategic and operational functions, including the development of professional practice standards, oversight of quality, and strengthening the integration of scholarship within the practice of nursing. Her research interests include the effect of nursing on outcomes, clinical trials, and innovative models of care delivery. She has been funded on numerous research initiatives and currently serves as Principal Investigator on a $1.7 million award from the National Cancer Institute focused on developing strategies to improve accrual to clinical trials.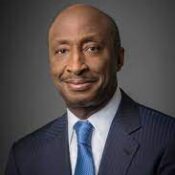 Kenneth Frazier
Executive Chairman & Former CEO, Merck
more
Kenneth C. Frazier is the Executive Chairman of Merck's board of directors, a role he began in July 2021, following his retirement from a decade-long tenure as Merck's President and Chief Executive Officer.
Ken joined the company in 1992 and held positions of increasing responsibility, including General Counsel, before becoming President and CEO in 2011. Prior to joining Merck, Ken was a Partner with the Philadelphia law firm of Drinker Biddle & Reath.  He sits on the boards of PhRMA, Weill Cornell Medicine, Exxon Mobil Corporation, Catalyst, the National Constitution Center and Cornerstone Christian Academy in Philadelphia, PA. He is Co-Founder and Co-Chair of OneTen, a coalition of leading organizations committed to upskilling, hiring, and promoting one million Black Americans into family-sustaining jobs. He also is a member of the American Academy of Arts and Sciences, the American Philosophical Society, The Business Council, the Council of the American Law Institute, the American Bar Association, and a Fellow of the College of Physicians of Philadelphia. Additionally, Ken is Co-Chair of the Legal Services Corporation's Leaders Council.
In 2018, Ken received the Harvard Law School Association Award, the highest honor given by the prestigious association. In that same year, Ken was named one of the World's Greatest Leaders by Fortune magazine and was also named one of TIME's 100 Most Influential People and again made that list in 2021. In 2019, he became the first recipient of the Forbes Lifetime Achievement Award for Healthcare. In 2021, Columbia Business School honored him with the Deming Cup for Operational Excellence, and his peers named Ken Chief Executive magazine's CEO of the Year. Ken received his bachelor's degree from The Pennsylvania State University and holds a J.D. from Harvard Law School.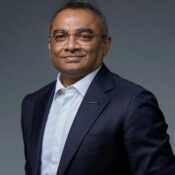 Ashwani Gupta
COO, Nissan Motor Corporation
more
Ashwani Gupta is a Nissan Motor Co., Ltd. director, representative executive officer and the company's COO. Gupta started his career with Renault in 2006 and was instrumental in establishing Renault and Nissan companies in India. Since then, he held several management roles across Renault, Nissan and Mitsubishi. He was most recently a Mitsubishi Motors Corporation representative executive officer and the company's COO, responsible for all operational aspects of the Japanese automaker's global business. Prior to this, Gupta served as Alliance senior vice president of Renault-Nissan-Mitsubishi light commercial vehicles (LCV). In 2014 he started as the lead for the Renault LCV business unit, adding responsibility for the LCV businesses of Nissan in 2017 and Mitsubishi Motors in 2018. In its first year as an Alliance business unit, all three brands grew their sales, a direct result of synergies that leveraged complementary products and markets.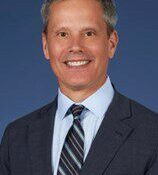 Steven B. Hedlund
COO, Lincoln Electric Holdings
more
Steven Hedlund joined Lincoln Electric in 2008 and was named Executive Vice President, Chief Operating Officer in 2022. He oversees the Americas and International Welding segments and the Harris Products Group segment. He has served as EVP, President of the Americas Welding segment since 2020 and of the International Welding segment since 2017. He was formerly the President of Global Automation and Vice President, Strategy and Business Development. Prior to Lincoln Electric, Hedlund held various executive leadership roles at Fortune Brands, Inc. and served as principal with the management consulting firm Booz Allen & Hamilton.
Hedlund's experience and leadership has been instrumental in shaping Lincoln Electric's Higher Standard 2025 Strategy and the commercial and operational initiatives driving accelerated growth, record performance and returns. He has been at the forefront of strategically positioning Lincoln for long-term, profitable growth for nearly fifteen years, having led Automation, M&A, and the transformation of the Company's international region.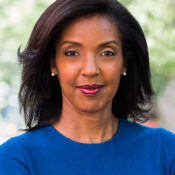 Erika H. James
Dean, the Wharton School

more
Erika H. James became the dean of the Wharton School on July 1, 2020. Trained as an organizational psychologist, Dean James is a leading expert on crisis leadership, workplace diversity and management strategy.
Prior to her appointment at Wharton, Dean James was the John H. Harland Dean at Emory University's Goizueta Business School from 2014 to 2020. An award-winning educator, accomplished consultant and researcher, she is the first woman and first person of color to be appointed dean in Wharton's 141-year history. As such she has paved the way for women in leadership both in education and corporate America. Dean James has been instrumental in developing groundbreaking executive education programs, including the Women's Leadership program at the University of Virginia's Darden School.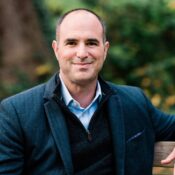 Jeff Nusbaum
Former Speechwriter to President Joe Biden;
author of Undelivered
more
Jeff Nussbaum most recently served as a special assistant and senior speechwriter to President Joe Biden. In May 2022, his book Undelivered: The Never-Heard Speeches that Would Have Rewritten History hit shelves. Writing in The Washington Post, Historian Douglas Brinkley called Undelivered a "hell of a fun ride" and described Nussbaum as having, "a witty, Art Buchwald-esque writing style."

As a founder of The Humor Cabinet, he has worked on humor speeches for dozens of elected officials and corporate executives. He has also served as a creative consultant for the Kennedy Center Mark Twain Prize for American Humor. Jeff has also played an integral role in the past six Democratic National Conventions. He helped direct the speechwriting and messaging operations for the 2008, 2012, 2016, and 2020 conventions, and served as on-site writer, editor, and presentation coach in 2000 and 2004. Jeff is a graduate of Brown University. He lives outside of Washington, DC, with his two daughters.