Leadership Conference: June 14, 2023
Leading Through Turbulence
2023 Speakers
Please check back as we continue to update speaker bios for the 2023 Conference.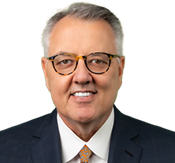 Greg Brown
CEO, Motorola Solutions
more
Greg Brown is the chairman and chief executive officer of Motorola Solutions, a 100-year-old global company which is the leader in land mobile radio communications, video security & access control and command center software. Brown has served 15 years as CEO of Motorola and Motorola Solutions. Since the inception of Motorola Solutions under Brown's tenure, total shareholder return is over 700%, more than double the return of the S&P 500.
Brown has served on the boards of Xerox, Cisco Systems, RR Donnelley and Micromuse where he was Chairman and CEO. He also served as the Chairman of the Federal Reserve Bank of Chicago and Chairman of the Rutgers University Board of Governors. Brown was also most recently the Navy SEAL Foundation Midwest Event Chairman. He currently serves as Co-Chair of The Prium. Brown has served two American presidents as part of President Obama's Management Advisory Board and President George W. Bush's National Security Telecommunications Advisory Committee.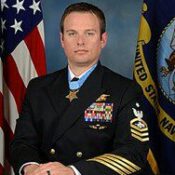 Ed Byers
Naval Special Warfare (ret.)
Medal of Honor recipient
more
Edward C. Byers Jr.  is a retired United States Navy SEAL who received the Medal of Honor on February 29, 2016, for the rescue of a civilian in Afghanistan in 2012. Byers retired after 21 years of service on September 19, 2019. Byers enlisted in the United States Navy in September 1998 and went on to serve as a hospital corpsman. Byers served 11 overseas deployments, including nine combat tours, deploying multiple times to Iraq and Afghanistan. Over the course of those deployments Byers received four Bronze Star Medals with a valor device, and two Purple Hearts. In December 2014, General Martin Dempsey strongly recommended Byers for the Medal of Honor. On February 29, 2016, President Obama presented the Medal of Honor to Byers during a ceremony at the White House. Byers was assigned to Naval Special Warfare Development Group, also known as SEAL Team Six, when he was presented the Medal of Honor. The next month, Byers requested to return to his SEAL team. In May 2018, Byers was selected for promotion to master chief petty officer in the U.S. NAVY SEALS.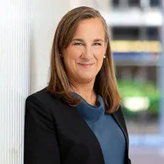 Janet Foutty
Executive Chair, Deloitte US
more
Janet Foutty is the executive chair of the board of Deloitte US since 2019 after serving as chair and CEO of Deloitte Consulting LLP. Janet is also a member of Deloitte's Global Board of Directors and chair of the Deloitte Foundation. While CEO of Deloitte Consulting, she led the digital transformation and growth of the $10B business through significant investments in digital, artificial intelligence, and cloud. Janet previously led Deloitte's Federal and Technology businesses, which grew exponentially through organic growth, acquisitions, and the launch of numerous businesses including Deloitte Digital. Janet is a frequent author and public speaker. She is a co-author of the bestselling book, Arrive and Thrive: 7 Impactful Practices for Women Navigating Leadership. She regularly communicates with executive-level audiences about the changing business landscape, leadership, corporate governance, crisis resiliency, equity, and technology disruption. Her thought leadership has appeared in business publications including Fortune, Forbes, Harvard Business Review, and The Wall Street Journal.
Janet is a passionate advocate for diversity, equity, and inclusion (DEI); women in technology; and the need for science, technology, engineering, and mathematics (STEM) education. Janet also serves as a board member of Columbia Law School's Millstein Center for Global Markets and Corporate Ownership, and NYU Stern's Tech MBA program.

Regina Cunningham
CEO, Hospital of the University of Pennsylvania

more
Dr. Regina Cunningham is an accomplished scientist and educator who has made significant contributions to advancing nursing practice and clinical care. She previously served as Chief Nursing Executive and Senior Vice President of the University of Pennsylvania Health System and Chief Nursing Executive & Associate Executive Director at the Hospital of the University of Pennsylvania. In her former role as Chief Nurse Executive, she was responsible for a broad array of strategic and operational functions, including the development of professional practice standards, oversight of quality, and strengthening the integration of scholarship within the practice of nursing. Her research interests include the effect of nursing on outcomes, clinical trials, and innovative models of care delivery. She has been funded on numerous research initiatives and currently serves as Principal Investigator on a $1.7 million award from the National Cancer Institute focused on developing strategies to improve accrual to clinical trials.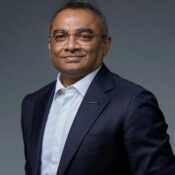 Ashwani Gupta
COO, Nissan Motor Corporation
more
Ashwani Gupta is a Nissan Motor Co., Ltd. director, representative executive officer and the company's COO. Gupta started his career with Renault in 2006 and was instrumental in establishing Renault and Nissan companies in India. Since then, he held several management roles across Renault, Nissan and Mitsubishi. He was most recently a Mitsubishi Motors Corporation representative executive officer and the company's COO, responsible for all operational aspects of the Japanese automaker's global business. Prior to this, Gupta served as Alliance senior vice president of Renault-Nissan-Mitsubishi light commercial vehicles (LCV). In 2014 he started as the lead for the Renault LCV business unit, adding responsibility for the LCV businesses of Nissan in 2017 and Mitsubishi Motors in 2018. In its first year as an Alliance business unit, all three brands grew their sales, a direct result of synergies that leveraged complementary products and markets.
Mr. Dubacher holds a Ph.D. in law from the University of Zurich in Switzerland, and an MBA from Harvard Business School. He is married and has twin daughters.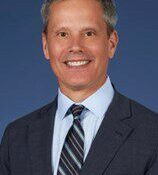 Steven B. Hedlund
COO, Lincoln Electric Holdings
more
Steven Hedlund joined Lincoln Electric in 2008 and was named Executive Vice President, Chief Operating Officer in 2022. He oversees the Americas and International Welding segments and the Harris Products Group segment. He has served as EVP, President of the Americas Welding segment since 2020 and of the International Welding segment since 2017. He was formerly the President of Global Automation and Vice President, Strategy and Business Development. Prior to Lincoln Electric, Hedlund held various executive leadership roles at Fortune Brands, Inc. and served as principal with the management consulting firm Booz Allen & Hamilton.
Hedlund's experience and leadership has been instrumental in shaping Lincoln Electric's Higher Standard 2025 Strategy and the commercial and operational initiatives driving accelerated growth, record performance and returns. He has been at the forefront of strategically positioning Lincoln for long-term, profitable growth for nearly fifteen years, having led Automation, M&A, and the transformation of the Company's international region.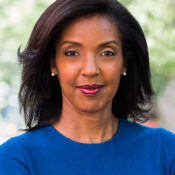 Erika H. James
Dean, the Wharton School

more
Erika H. James became the dean of the Wharton School on July 1, 2020. Trained as an organizational psychologist, Dean James is a leading expert on crisis leadership, workplace diversity and management strategy.
Prior to her appointment at Wharton, Dean James was the John H. Harland Dean at Emory University's Goizueta Business School from 2014 to 2020. An award-winning educator, accomplished consultant and researcher, she is the first woman and first person of color to be appointed dean in Wharton's 141-year history. As such she has paved the way for women in leadership both in education and corporate America. Dean James has been instrumental in developing groundbreaking executive education programs, including the Women's Leadership program at the University of Virginia's Darden School.