Monday, September 19
PLENARY SPEAKERS
Geoff Garrett
Dean, The Wharton School
more
Geoffrey Garrett is Dean, Reliance Professor of Management and Private Enterprise, and Professor of Management at the Wharton School of the University of Pennsylvania. He became Dean of the Wharton School in 2014, having been a member of the Wharton faculty in the Management Department from 1995 to 1997.  Prior to his return to Penn, Dr. Garrett was dean of the business schools at both the University of Sydney and UNSW in his native Australia.
A distinguished international political economist, Garrett served as President of the Pacific Council on International Policy in Los Angeles and Dean of the UCLA International Institute before his return to Australia in 2008. Earlier in his career, Garrett held appointments at Oxford, Stanford and Yale universities. He is a Fellow of the Australian Academy of the Social Sciences, a Trustee of the Asia Foundation in San Francisco, and a Member of the New York-based Council on Foreign Relations, and he serves on the Advisory Board of Global Policy.
Dr. Garrett is a well-respected commentator on global business, economics and politics in major media outlets, such as the Los Angeles Times, China's Global Times, Le Monde, The Times of India, and South China Morning Post. Additionally, he was a speaker at TEDx Sydney, has contributed to Foreign Affairs, writes frequent blog posts on LinkedIn and is active on Twitter.
His academic publications include "Partisan Politics in the Global Economy," "The Global Diffusion of Markets and Democracy," and "The Encyclopedia of Political Science." Dr. Garrett has led C-suite executive education programs on the global economy for Columbia, Stanford, UCLA and Wharton, and in Australia he developed thought-leadership collaborations with companies, including Chevron, Dow Chemical, GE, News Corporation and Northrup Grumman.
Dr. Garrett holds a BA (Honors) from the Australian National University, and an MA and PhD from Duke University where he was a Fulbright Scholar.
Rick Levin
CEO Coursera, former president, Yale University
more
Rick Levin is the Chief Executive Officer of Coursera. In 2013, he completed a twenty-year term as President of Yale University, during which time he played an integral role in growing the University's programs, resources and reputation internationally. He was named to the Yale faculty in 1974 and spent the next two decades teaching, conducting research, serving on committees and working in administration at the university. Mr. Levin served on President Obama's Council of Advisors for Science and Technology. He is a director of American Express and C3 Energy. He is a Fellow of the American Academy of Sciences and the American Philosophical Society. Rick received his Bachelor's degree in History from Stanford University and studied Politics and Philosophy at Oxford University, where he earned a Bachelor of Letters degree. In 1974, Dr. Levin received his Ph.D. from Yale University and holds Honorary Degrees from Harvard, Princeton, Oxford, and Peking Universities. Rick and his wife Jane have four children and seven grandchildren.
Anant Agarwal
CEO of edX, Professor of Electrical Engineering and Computer Science, MIT
more
Anant Agarwal is the CEO of edX, an online learning destination founded by Harvard and MIT. Anant taught the first edX course on circuits and electronics from MIT, which drew 155,000 students from 162 countries. He has served as the director of CSAIL, MIT's Computer Science and Artificial Intelligence Laboratory, and is a professor of electrical engineering and computer science at MIT. He is a successful serial entrepreneur, having co-founded several companies including Tilera Corporation, which created the Tile multicore processor, and Virtual Machine Works.
Anant won the Maurice Wilkes prize for computer architecture, and MIT's Smullin and Jamieson prizes for teaching.  He is also the 2016 recipient of the Harold W. McGraw, Jr. Prize for Higher Education, which recognized his work in advancing the MOOC movement. He holds a Guinness World Record for the largest microphone array, and is an author of the textbook "Foundations of Analog and Digital Electronic Circuits."
Scientific American selected his work on organic computing as one of 10 World- Changing Ideas in 2011, and he was named in Forbes' list of top 15 education innovators in 2012. Anant, a pioneer in computer architecture, is a member of the National Academy of Engineering, a fellow of the American Academy of Arts and Sciences, and a fellow of the ACM.
He hacks on WebSim, an online circuits laboratory, in his spare time. Anant holds a Ph.D. from Stanford and a bachelor's from IIT Madras. Anant's twitter handle is @agarwaledu.
Jeffrey Brown
Dean, University of Illinois College of Business
more
Jeffrey R. Brown is Josef and Margot Lakonishok Professor of Business and Dean of the College of Business at the University of Illinois at Urbana-Champaign. He also serves as the Director of the National Bureau of Economic Research (NBER) Retirement Research Center in Cambridge, MA.  He previously served as the founding director of the Center for Business and Public Policy at the University of Illinois.
Dean Brown holds a PhD in economics from the Massachusetts Institute of Technology, a masters of public policy degree from Harvard University, and bachelor's degrees in economics and political science from Miami University. He is a research associate of NBER, a faculty affiliate of the Institute on Government and Policy Affairs, and a fellow of the TIAA-CREF Institute.
Brown serves as a trustee for TIAA, a Fortune 100 financial services company, and currently chairs the TIAA audit committee. He is also a member of the Governing Board for the Center for Audit Quality (CAQ) in Washington, DC.  He serves as Vice Chair of the Board of Managers of UI Singapore Research LLC.  He is also a member of the advisory board for the Tax Policy Center, a joint initiative of the Brookings Institution and the Urban Institute.  He previously served on the board of the American Risk and Insurance Association.
Prior to joining the Illinois faculty, Brown was an assistant professor of public policy at Harvard University's John F. Kennedy School of Government. From 2001-2002, he served as senior economist at the White House Council of Economic Advisers. In 2001 he also served on the staff of the President's Commission to Strengthen Social Security. In 2006, President Bush nominated, and the Senate confirmed, Brown as a member of the bipartisan Social Security Advisory Board.  He also served on the 2015 Social Security Technical Panel.
Brown has published extensively on public and private insurance markets, including articles in The American Economic Review, The Journal of Political Economy, The Journal of Finance, The Journal of Financial Economics, and numerous other journals and books. He is the recipient of the Lumina Award for Outstanding Research in Insurance and E-Commerce, the Paul A. Samuelson Award for Outstanding Scholarly Writing on Lifelong Financial Security, the ARIA Early Career Scholarly Achievement Award, and the RIIA Achievement in Applied Retirement Research Award. He was also named a University Scholar by the University of Illinois in 2011.
Brown has edited four books, the most recent of which explores how the Great Recession affected higher education. He is a co-founder and former co-editor of The Journal of Pension Economics and Finance and an associate editor of The Journal of Risk and Insurance. He has served as a consultant to numerous federal government agencies as well as many of the leading US financial services firms. Prior to graduate school, he was a brand manager at the Procter & Gamble Company.
Tuesday, September 20
PLENARY SPEAKERS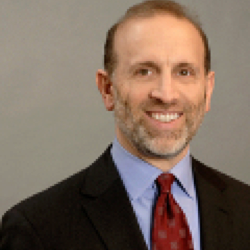 Howard Kaufold
Vice Dean, MBA Program, The Wharton School
more
Howard Kaufold is Vice Dean of the MBA Program, and Adjunct Professor of Finance at the Wharton School, University of Pennsylvania.  Before becoming Vice Dean, he served as Deputy Vice Dean of the MBA Program for Executives, and earlier as an Associate Director of Wharton's full-time MBA program.
He earned his BS in Economics from the Wharton School, and completed his PhD in Economics at Princeton University. His published papers have dealt with valuing leveraged buyouts and re-capitalizations, hedging interest and exchange rate risk of foreign bonds, and the interest rate risk of floating rate notes.
Dr. Kaufold has taught in executive education programs for such corporations as DuPont, General Electric, Merck, and Nomura. He has taught Corporate Finance in the MBA core since 1983, and has twice been awarded Wharton's Anvil Award for Distinguished Teaching.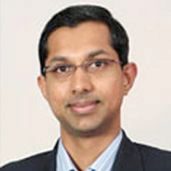 Ashwin Damera
Co-Founder and Director, Eruditus
more
Ashwin, with his considerable experience in the e-world, is a key force in the overall strategic direction of Eruditus. Having worked with Citibank in India and a brief internship for Dave Barger (current CEO JetBlue Airways), he left the corporate setting and went on to become the founder and CEO of Travelguru.com, one of the most popular Indian travel websites. He is an MBA from Harvard Business School and is also a qualified Chartered Accountant. When he has some free time, he enjoys interacting with entrepreneurs and working on new ventures.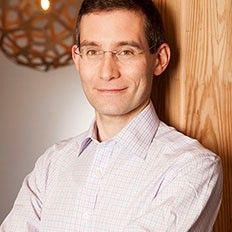 Matthew Sigelman
CEO, Burning Glass

more
Matthew Sigelman is CEO of Burning Glass Technologies, a leading labor market analytics firm. For more than a decade, he has led Burning Glass in harnessing the power of data to deliver artificial intelligence technologies that have helped fill millions of jobs. Burning Glass data drives initiatives for more than a dozen state and national governments, as well as educational institutions and major employers. Matt is consulted frequently by national media, by researchers, and the White House. He served previously with McKinsey & Company and Capital One. He holds an A.B. from Princeton University and an M.B.A. from Harvard.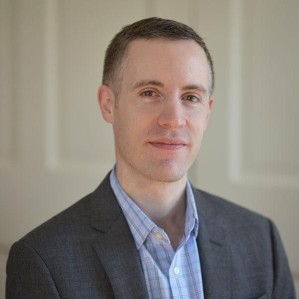 Jonathan Finkelstein
Founder and CEO, Credly
more
Jonathan Finkelstein is founder and CEO of Credly, director of the Open Credit framework, and founder of the open source BadgeOS project. Together these platforms have enabled thousands of organizations to recognize, reward and market skills and achievement. As founder of LearningTimes, Jonathan's work has helped hundreds of mission-driven organizations produce and launch innovative online programs, products and platforms that have impacted the lives of millions of learners. He is author of Learning in Real Time (Wiley), contributing author to The Digital Museum (AAM), and recently co-authored a report for the US Department of Education on the potential for digital badges. Jonathan is a frequent speaker on digital credentials, Open Badges, and the future of learning and workforce development.

Daniel Pianko
Founding Managing Director, University Ventures
more
Daniel is a co-founder and Managing Director of University Ventures, a leading higher education focused investment fund with approximately $300M under management. Daniel started his career in investment banking at Goldman Sachs, but quickly realized that he wanted to combine private capital with the creation of a next generation of socially beneficial education companies. Since leaving Goldman, he has invested in, founded, advised, or led in a number of education related businesses that led to the creation of University Ventures. Daniel currently sits on the boards of Ponce School of Medicine, Synergis Education, Galvanize, Qubed and EDEX. Daniel is also involved in his community, serving on the Board of Trustees of Harlem Village Academies and the Alumni Council of Horace Mann. Daniel graduated from Columbia University and holds an MBA and Masters of Education from Stanford University.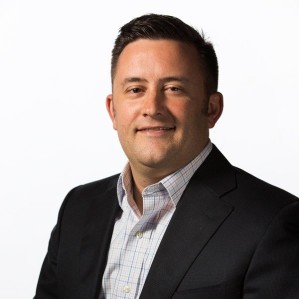 James DeVaney
Associate Vice Provost for Academic Innovation, University of Michigan
more
James provides leadership for academic innovation at U-M. He leads the Office of Academic Innovation (AI) and strategic initiatives that span the university. James provides strategic and operational leadership for AI, including the Academic Innovation Labs (AI Labs), Academic Innovation Fund (AIF), and the Academic Innovation at Michigan (AIM) series. The three AI Labs – the Digital Education & Innovation Lab (DEIL), the Digital Innovation Greenhouse (DIG), and the Gameful Learning Lab (GLL) – operate together at the intersection of curricular innovation, technology, and learning analytics in order to create a culture of innovation in learning. AI is shaping the future of learning at a 21st century research university and redefining public residential education. In his role overseeing AI, James is focused on creating catalysts for academic innovation and fostering personalized, engaged, and lifelong learning within the U-M community and around the world. James is also responsible for U-M's strategic partnerships with Coursera and edX.
Prior to his role at U-M, James was a senior director at Huron Consulting Group where he co-founded the firm's global education and digital education practices. Previously, he lived in the United Arab Emirates where he established the firm's presence in the MENA region. James has worked with and provided strategic counsel to more than 50 universities in more than 15 countries across the Middle East, North Africa, Europe, Australia and North America. In addition to world-class research universities, James has advised startup colleges and universities, new educational ventures, international branch campuses, government agencies, national libraries, museums, think-tanks, social enterprise organizations, and K-12 focused nonprofits.
He is a graduate of the Stephen M. Ross School of Business and the Gerald R. Ford School of Public Policy at the University of Michigan where he earned a Master of Business Administration, Master of Public Policy, and a Bachelor of Business Administration. James has visited more than 250 universities around the world and is focused on opportunities which enable lifelong, personalized, and engaged learning.
Patrick Mullane
Executive Director, HBX
more
Patrick Mullane is the Executive Director of HBX. He brings over 20 years of management experience across several industries to the position. As Executive Director, he is responsible for managing HBX's growth, expansion in global markets, and long-term success. HBX leverages Harvard Business School's reputation for excellence and impact in business education and the broader business community, as well as the vast intellectual property, academic pedagogy and faculty talent of the School to be the premier provider of high quality digital business education.
Prior to joining HBX, Patrick was the CEO of Fabrico, Inc., an industrial manufacturing company that was purchased by Technetics, Inc. in 2014. Subsequent to the sale of Fabrico, he served as vice president and general manager in Technetics' industrial turbine portfolio. Before earning his MBA, Patrick served as a captain in a U.S. Air Force intelligence organization. Also, he has been an early employee of a technology startup, managed Kaplan Test Prep and Admissions' Washington DC market, and worked for a telecommunications equipment company.
Patrick holds a B.S. in Mathematics from the University of Notre Dame, an M.S. in Project and Systems Management from Golden Gate University, and an MBA from Harvard Business School.
Gordon Jones
Dean, College of Innovation and Design, Boise State University

more
Gordon Jones is the founding Dean of the College of Innovation and Design (CID) at Boise State University as of June 2015. CID is a diploma granting college tasked with identifying new pathways of learning (from new degrees to co-curricular learning experiences) that yield skills to meet emerging workplace needs for students across public higher education. Prior to his role at Boise State, Gordon served as the Evans Family Foundation Managing Director of the Harvard Innovation Lab. Hired as the inaugural Director in 2011, Gordon has led the i-lab from launch to maturity with 600 ventures incubated and $250M raised in professional funding since opening. Gordon has 20 years of experience in senior roles with startups, mid-sized, and Fortune 500 companies across multiple industries. He has also served as an Adjunct Lecturer at Bentley University, teaching marketing to MBA and undergraduate students. Organizations with whom he has worked include: American Biophysics (purchased by Woodstream), Universal Pest Solutions, Gillette, Procter & Gamble, and The Orme School. He graduated from Brown University (BA) and earned an MBA from the Stanford University Graduate School of Business.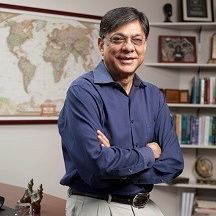 Shahid Ansari
CEO, Babson Global

more
Dr. Shahid Ansari is a faculty member in the accounting division at Babson College and is currently assigned to be the CEO of Babson Global, a wholly owned subsidiary of Babson College. He has previously served as the Provost and Dean of Faculty of Babson College.
Dr. Ansari received his MBA from the Institute of Business Administration, Karachi and his Ph.D. in Accounting and Organizational Behavior from Columbia University.  He has been a faculty member at UCLA, NYU, the Naval Postgraduate School and California State University Northridge before coming to Babson.  He has also been a visiting faculty at INSEAD, Fontainebleau, France, Macquarie University, Australia and Pretoria University, South Africa, Marshall School at USC, Rice University and Darden Graduate School of Business, University of Virginia.
Dr. Ansari has won several awards and honors for distinguished teaching during his career.  The Consortium for Advanced Management International (CAM-I) awarded Dr. Ansari the prestigious Bob Bonsack Award for Distinguished Contribution to the Advancement of Cost Management for his thought leadership.  He also received the Jim Bulloch Innovation in Management Accounting Education Award from the American Accounting Association.
Dr. Ansari's has extensive consulting and executive education experience with major national and multi-national firms including several years as a faculty for Shell Learning Center in Houston and Holland. He has served on the Board of Directors of many new start-ups, some of whom have grown into significant mature businesses.
Anne Trumbore
Senior Director, Wharton Online, The Wharton School
more
Anne Trumbore leads Wharton Online, where she directs design and production of online courses, analyzes data to understand learner needs, initiates and supports research projects, and helps develop the strategic direction for Wharton's online efforts. Beginning at Coursera in 2012, and subsequently at NovoEd, she has designed over 50 MOOCs with an emphasis on student-centered online instruction. She began designing, and teaching in, online environments at Stanford in 2004, most notably at Stanford's Online High School. She holds an AB from Brown University and an MA in creative writing from San Francisco State University.

Roger Berry
CEO, Fullbridge
more
Roger Berry is the CEO of Fullbridge, Inc, a leader in technology enabled learning that drives improved human performance and greater organizational value. Fullbridge specializes in the Science of Working Smarter. The company provides university curriculum, intense boot camps for corporations and specialized practice modules to improve how people plan and perform their work individually and in teams. Fullbridge programs train Core Skills (sometimes known as soft skills), accelerated business education and specialized role skills to bridge the skills gap that reduces the value of work and holds organizations back.
Roger has long history as an investor and CEO for growth stage companies. As a Partner with TEM Capital, a fund manager specializing in energy and materials related investments, Roger has played a key role with two of portfolio companies. He served as Chairman and CEO of Vantem Holdings, developing one subsidiary that made the SpaceMax portable foldable building and executed a sale of that subsidiary to AAR Corporation. He remains as Chairman of the remaining Vantem business focused on an innovative building system for the rapid deployment of housing. Roger also serves as the Chairman of Clean Electricity Generation, a company based in the Netherlands with a proprietary technology for the torrefaction of biomass into biocoal.
Roger was formerly a Head of Group Funds and Investor Relations for Climate Change Capital, a fund manager that had over $1.6 billion of assets under management. From 2000 to 2006, Roger was a Managing Partner and co-founder of Liberty Global Partners, an advisory and placement firm focused exclusively on emerging markets private equity. Liberty Global Partners helped to raise significant commitments from institutional investors and played a lead role in the creation of the Emerging Markets Private Equity Association.
For over twenty years, Roger has been immersed in the opportunities and challenges of transitional markets. He brings skills in negotiation, facilitation, and marketing, and has advised companies, investors, or governments in Africa, Asia, Eastern Europe, Latin America, and the Middle East. Roger is a graduate of Harvard University (1990).
Vincent Price
Provost, University of Pennsylvania
more
Vincent Price became Penn's 29th Provost on July 1, 2009.
Provost Price is Steven H. Chaffee Professor of Communication in the Annenberg School for Communication and Professor of Political Science in the School of Arts and Sciences. In his sixteen-year tenure at Penn, he has served as Interim Provost, Associate Provost for Faculty Affairs, Chair of the Faculty Senate, and Associate Dean of the Annenberg School.
As the University's chief academic officer, he has advanced initiatives to diversify the faculty, develop new forms of teaching and learning, expand Penn's global presence, enhance arts and culture on campus, and facilitate interdisciplinary research and teaching.  He led Penn's role as one of the first partners in Coursera, the online open learning platform, and served as founding Chair of Coursera's University Advisory Board.
He is a leading global expert on public opinion, social influence, and political communication. His Public Opinion (Sage, 1992) has been published in six languages and taught in courses around the world. His work has been widely cited on such topics as the impact of political polls, the effects of TV news coverage, and the factors that shape public opinion. His recent research conducted with Annenberg colleague Joseph N. Cappella and funded by grants from the Pew Charitable Trusts, National Science Foundation, and National Institutes of Health has explored the increasingly important role of online discussion in shaping public knowledge and opinion.
Provost Price is former editor-in-chief of Public Opinion Quarterly, the leading journal of public opinion research; former guest editor of both Communication Research and Political Communication; and an active board member of several academic journals. He has taught as a Visiting Professor at the University of Paris-Sorbonne and the University of Amsterdam, and he has delivered more than 100 presentations at universities and colloquia around the world. His awards for teaching and research include the Robert M. Worcester Award from the World Association for Public Opinion Research, the K. Kyoon Hur Award from the International Communication Association, the Nafziger-White Award from the American Association in Journalism and Mass Communication, and the Award of Recognition from the American Association of Public Opinion Research.
Provost Price earned a PhD (1987) and MA (1985) in Communication from Stanford University and a BA magna cum laude (1979) in English from the University Honors Program at Santa Clara University. He came to Penn in 1998 from the University of Michigan, where he was Chair and Associate Professor of Communication Studies and a Faculty Associate of the Center for Political Studies.
Goldie Blumenstyk
Editor and Reporter, The Chronicle of Higher Education
more
Goldie Blumenstyk is one of the nation's most respected higher-education journalists. A senior writer at The Chronicle of Higher Education, she is known for her expertise on for-profit higher education and educational innovation. She has reported for The Chronicle from China, Israel, Peru and several countries in Europe, and her stories have received numerous awards.
   Goldie has been a frequent guest on public radio and public-affairs shows, and her work has appeared in The New York Times and USA Today.  She is co-founder of TheChronicle's new reporting project, "Re:Learning | Mapping the New Education Landscape."   Before joining The Chronicle in 1988, she covered City Hall at The Orlando Sentinel.
  Her bestselling book,  American Higher Education in Crisis? What Everyone Needs to Know, was published by Oxford University Press, 2015.
  Goldie has a B.A. (History) from Colgate University, and a master's degree from the Columbia University Graduate School of Journalism.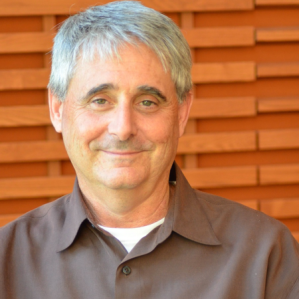 Dave Weinstein
Associate Dean of Executive Education, Stanford, GSB

more
Dave oversees Executive Education, the department responsible for traditional and online executive education program development and delivery. He has been with Stanford GSB for four years.

Mike Malefakis
Associate Dean of Executive Education, Columbia Business School

more
Mike Malefakis joined Columbia in November 2010.  Over the past six years he has guided Columbia Executive Education to grow through innovation including becoming the first among peer schools to offer fully online open enrollment programs.  He is convinced that iterative experimentation with new technology and pedagogical tools is essential as a means to adapt to a rapidly changing executive education landscape.  Mike's background includes 20 years of managerial experience in Executive Education with leading business schools in Latin America and the United States.
Prior to joining Columbia, Mike was Director of Executive Education at The University of Chicago Booth School of Business.  For nearly 12 years, he was a senior member of the team that grew The University of Chicago Executive Education from a start-up to an industry leader.  Before Chicago, he was Director of Executive Education at INCAE in Costa Rica.   He started in Executive Education as an Assistant Director at the University of Michigan.  He served on the board UNICON, the international consortium of executive education providers, from 2006 – 2012, including a term as Chairman of the board.
Mike also spent several years working on micro-finance and small enterprise development projects in Latin America.  He worked with CARE, Catholic Relief Service and PACT (Private Agencies Collaborating Together) and as a consultant for the World Bank's External Affairs division in Peru, Guatemala, and El Salvador.
Mike received a Master in International Affairs from Columbia University and a BA in economics from the University of Michigan. Mike is married and has two children. He enjoys bicycle touring, cooking, and traveling in his free time.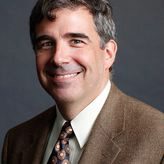 William Garrett
Associate Dean of Executive Education, Kellogg, Northwestern

more
Will Garrett is the Associate Dean for Executive Education at Kellogg. In his role Will oversees all of Kellogg's non-degree programs. Within this role, Will leads the schools efforts around executive education strategic direction, curriculum development, participant/client outreach and support, faculty involvement, and program operations.
In addition to his role as Associate Dean, Will is an Assistant Clinical Professor of Management at Kellogg. He is responsible for the Academic Direction of several custom client programs and also teaches on subjects related to growth.
Prior to his role at Kellogg, Will worked in McKinsey & Company's Chicago office for 17 years as a partner advising the leadership of major global corporations in strategy, growth and change management. He also spent three years as the Director of Global Operations for McKinsey's Strategy Practice.
Will has also served as an executive at General Electric Railcar Services.  At GE Railcar, Will served as the Executive Vice President of Marketing, Portfolio Management, and Business Development.
Will holds a Bachelor of Science from Northwestern University and a Masters in Management from Kellogg.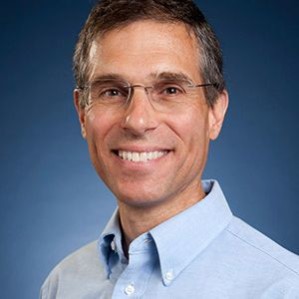 Wally Hopp
Associate Dean for Learning Design, Professor of Business, Ross, University of Michigan
more
Wallace J. Hopp's research focuses on the design, control and management of operations systems, with emphasis on manufacturing and supply chain systems, innovation processes, and health care systems. He has won a number of awards, including the 1990 Scaife Award (with Mark Spearman), for the paper with the "greatest potential for assisting an advance of manufacturing practice", the 1998 IIE Joint Publishers Book-of-the-Year Award (for the book Factory Physics), the 2005 IIE Technical Innovation Award, and 2006 SME Education Award, and the 2011 Ross School of Business Senior Research Award. Hopp is a Fellow of IIE, INFORMS, SME, MSOM and POMS, and is an elected member of the National Academy of Engineering.  He served as President of the Production and Operations Management Society (POMS) and Editor-in-Chief of the journal Management Science, and is currently a Senior Editor of Production and Operations Management Journal. He is an active industry consultant, whose clients have included Abbott Laboratories, Bell & Howell, Black & Decker, Boeing, Case, Dell, Ford, Eli Lilly, Eaton, Emerson Electric, General Electric, General Motors, John Deere, IBM, Intel, Motorola, Owens Corning, Schlumberger, S&C Electric, Texas Instruments, Whirlpool, Zenith, and others.

Jagmohan Raju
Vice-Dean of Executive Education, The Wharton School

more
Professor Jagmohan S. Raju is the Joseph J. Aresty Professor and Director of the Wharton-Indian School of Business Program. He serves as the Vice Dean of the Wharton Executive Education program. Professor Raju is internationally known for his research on pricing strategies, coupon programs, managing private labels and sales force compensation. He consults extensively with companies around the world including Wyeth Pharmaceuticals, Medtronic, Warner Home Video, and Johnson and Johnson on designing pricing strategies and developing launch plans for new products.
In a recent research project, Professor Raju and his coauthors examine the benefits and consequences of category management for retailers pointing out what categories are most suitable for this practice.
A prolific scholar, Professor Raju's research has been published in top-tier academic journals including Management Science, the Journal of Retailing, and Marketing Science. He also serves as the Marketing Editor of Management Science and is the President of the INFORMS Society for Marketing Science, a professional organization whose members include marketing academics and business executives who apply quantitative methods to solve marketing problems. He has received numerous teaching and research awards.
Professor Raju's teaching interests include Introduction to Marketing courses at the graduate and undergraduate level, the pricing elective at Wharton as well as teaching and directing Competitive Marketing Strategy, Essentials of Marketing and Pricing Strategies for Wharton's Executive MBA program.
Professor Raju received his PhD, MA and MS degrees from Stanford University, his MBA from the Indian Institute of Management, and his BTech from the Indian Institute of Technology, Delhi.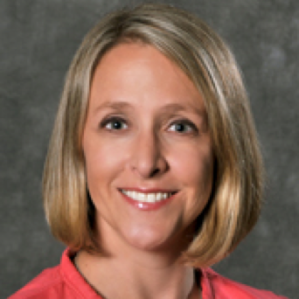 Betsy Ziegler
Chief Innovation Officer, Kellogg, Northwestern

more
Elizabeth "Betsy" Ziegler is Chief Innovation Officer at the Kellogg School of Management at Northwestern University. In this role, she is focused on driving innovation throughout Kellogg including motivating and supporting faculty- and student-driven experimentation across Kellogg's degree and non-degree programs.
Previously, Betsy served as associate dean of MBA programs and dean of students at Kellogg from 2011 to 2015.  During that time, she directed operations across Kellogg's Full-Time, Part-Time and Executive MBA Programs on the school's three campuses in Evanston, Ill., Chicago and Miami and partner campuses in Asia, the Middle East, Europe and North America. In addition, she focused on creating a distinctive student experience; from the moment students apply to Kellogg until they join the global alumni community. This included restructuring MBA operations to better deliver the school's strategy; partnering with faculty to re-balance the program portfolio to meet market demand; and working alongside students to create programs such as the Dean's Consulting Alliance and the Kellogg Education Technology Incubator, which give students the opportunity to apply their knowledge and skills to enhance the overall student experience.
Before joining the Kellogg School in 2011, she served as a principal in McKinsey & Company's Chicago office where she led the firm's Life Insurance Operations and Technology practice and co-led its Financial Institutions Operations and Technology practice.
Betsy holds a Bachelor of Arts from The Ohio State University and a MBA from Harvard Business School.
John Palmer
Chief Learning Officer, AT&T
more
Mr. Palmer was appointed to his current role as Senior Vice President & Chief Learning Officer of AT&T in February 2016. In this role, Mr. Palmer oversees the award-winning AT&T University along with AT&T University Operational Training.
Previously Mr. Palmer was Vice President, AT&T University Operations Training, where he partnered with leaders in fulfilling their strategic and tactical goals of increasing productivity, increasing revenue, and meeting financial and service targets by ensuring the delivery of outstanding training. Prior to that he was Vice President, Investor Relations, where he contributed to all critical Investor Relations functions in earnings preparation along with designing and delivering key financial messaging.
John joined AT&T in 1999 and has held numerous leadership positions including roles in Mobility, Operations, Sales, Strategy, and Care. He holds a bachelor's degree from Baylor University and an MBA from the University of Dallas.
John resides in Southlake, TX with his wife, Tara, and their 3 children Caroline, Elizabeth, and John.­­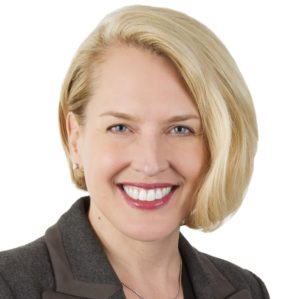 Susan Cates
Chief Operating Officer, 2U

more
2U's Chief Operating Officer Susan Cates brings more than two decades of experience in higher education, education investments, business development and executive learning and development. Prior to joining 2U in March 2016, Cates served as president of executive development at the University of North Carolina Kenan-Flagler Business School and as founding executive director of MBA@UNC, its online MBA program and one of the top-ranked MBA programs in the country.
Prior to that, Cates was a partner and led global acquisitions at Best Associates, a private equity firm with investments primarily in the education sector. Cates was also part of the founding team and principal of ThinkEquity Partners, an investment banking boutique, where she led the education investment banking practice and had responsibility for business development, client relationships and deal execution. She previously worked in investment banking at Merrill Lynch in New York, as well as in corporate lending at Wachovia Bank in Atlanta. Cates earned her MBA from UNC Kenan-Flagler, where she received a Tiger Fellowship and was a Dean's Scholar. Cates earned her BA from Duke University where she was a B.N. Duke Scholar.
Furqan Nazeeri
Partner, Extension Engine

more
Furqan was born in Detroit, Michigan at the Henry Ford Hospital.  At the age of 6, he moved with his mom and 4 siblings to the family farm in rural Oregon.  He attend Boring Grade School from 1st through 8th grade.  Growing up on a farm, he had a lot of time on his hands and Furqan learned to love to learn.
In 7th and 8th grades, he "got quit" from band class and instead learned how to setup and program a lonely Apple II computer that the school was given.His first two years of high school were at Cass Tech in inner city Detroit. There he fondly remembers learning to type and…surviving. He finished high school at Benson Polytechnic in Portland Oregon and then attended the University of Michigan where he studied aerospace engineering. There he experienced action learning first hand as team captain for the U of M solar car team. Over 3 years he volunteered thousands of hours and helped the team win a national championship and finish 11th in the world.
After working for a few years as an engineer and project manager, he went back to school and got his MBA at Harvard. Since then, in addition to working, he has taken many executive education courses, started over 100 MOOCs (and finished about 10), read nearly 1,000 books and continues to love learning to this day. He volunteers as a mentor at the Harvard Innovation Lab, Mass Challenge, HBS alumni new ventures competition, HBS business plan competition, U of M solar car team and the Cambridge Center for Adult Education, among others.

Lou Pugliese
Senior Innovation Fellow, ASU, Former CEO of Blackboard

more
Lou Pugliese is a Senior Innovation Fellow and Managing Director for the Action Lab at EdPlus. As former CEO of Blackboard and director of strategy at ETS, Lou has more than 25 years of experience developing a wide variety of technology solutions to radically improve teaching and learning outcomes. He also serves as an Advisory Board Member for Educate Global Fund, an impact fund investing in social businesses that significantly improve educational outcomes for disadvantaged children. His expertise leads ASU's efforts to understand, advocate for and enhance the digital learning environment.
Mark Lester
Director of Partnerships, Future Learn

more
Mark Lester is Director of Partnerships Development at FutureLearn, the first UK-based social learning platform, offering massive open online courses (MOOCs) from the world's leading educators.
Mark drives the strategy to build the international network of world-leading universities creating free online courses on FutureLearn. A member of the Executive team, he works closely with universityVice Chancellors and institutional Business Leads, to ensure thattheir long-term digital objectives align with FutureLearn's offering of social online learning at a massive scale.
Prior to joining FutureLearn, Mark headed the strategy development unit at the Open University in the UK. He has held senior management positions in the British financial services sector, and in central Government. Before that, he worked for several years as a managing consultant at Monitor Group, advising organisations on innovation, industry competitiveness, business strategy and healthcare policy.
Mark holds a Masters of Science degree and a Bachelor of Science degree from the London School of Economics, and trained as a teacher at the Institute of Education, part of the University of London. He lives in the city with his wife and two children.