Redefining Corporate Governance:
Establishing Essentials for the New Business Era
Board governance has become one of the most salient and challenging issues for a firm to manage. The ability to effectively maneuver a changing business landscape has only been further complicated by social injustice, civil unrest, and a global pandemic the likes of which the world has never seen. So how do firms determine which issues to address through corporate governance, and further, by which yardstick will we measure success? In our second discussion, panelists will debate these and other related questions as we seek to help businesses maximize their social impact.
See media coverage on the launch of the Beyond Business ESG series. Read articles from Knowledge@Wharton and about the event. Watch a recap of the lecture through the link below.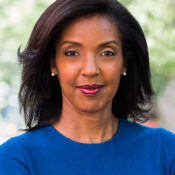 Erika H. James, Dean, The Wharton School
Dean James began her tenure at Wharton July 1, 2020 and in doing so became the first-ever woman and African American to lead the country's oldest collegiate school of business. Prior to Wharton, she was dean of Goizueta Business School at Emory University. Throughout Dean James' award-winning career as a researcher and instructor she has investigated issues of diversity, leadership and crisis management. She is the author of numerous journal articles, co-author of the book, "Leading Under Pressure: From Surviving to Thriving Before, During, and After a Crisis" and was named one of the "Top 10 Women of Power in Education" by Black Enterprise magazine.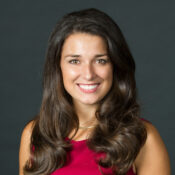 Mary-Hunter McDonnell, Associate Professor of Management, The Wharton School
Mary-Hunter ("Mae") McDonnell received her PhD in Management and Organizations from Northwestern University's Kellogg School of Management, a JD from Harvard Law School, and a BA in Philosophy from the UNC Chapel Hill. She is Associate Professor of Management in the organizational behavior subgroup at the Wharton School. Previously, she served as an Assistant Professor of Strategy at Georgetown University's McDonough School of Business and as a Visiting Professor of Business Law at Northwestern University Law School.
McDonnell studies organizational behavior within challenging institutional contexts, such as contentious social environments and uncertain regulatory environments. Her research draws on organizational theory and political sociology to explore political interactions between corporations and their myriad stakeholders. In particular, she is interested in how a company's interactions with its stakeholders shape corporate social activity and non-market strategy. Her work also sheds light on the mechanisms that stakeholders use to enforce social norms for corporations and to punish corporate transgressions. She has published articles in leading peer-reviewed scholarly journals including the Academy of Management Journal, Administrative Science Quarterly, the American Sociological Review, Organization Science, the Journal of Personality and Social Psychology, and Psychological Science, as well as law reviews including the Cornell Law Review and the Harvard Human Rights Journal. 
Her dissertation won the Best Dissertation Prize from Oxford University's Centre for Corporate Reputation, and her work was also awarded the Best Paper Prize at the 2014 Strategic Management Society annual conference. She currently serves on the Editorial Boards of Administrative Science Quarterly, Organization Science, and the Academy of Management Journal.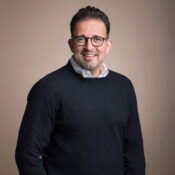 Brian Stafford, W'98, Chief Executive Officer, Diligent Corporation
Brian Stafford is Chief Executive Officer at Diligent Corporation, the largest governance, risk, compliance, and ESG SaaS company. Diligent currently serves more than one million users, from over 25,000 organizations around the globe — including more than 60% of the Fortune 500 and 70% of the FTSE 100.
The company's modern GRC platform ensures boards, executives and other leaders have a holistic, integrated view of audit, risk, information security, ESG, ethics, and compliance across the organization. Diligent helps its clients keep pace with stakeholder expectations and create lasting, positive impact on the world.
Brian assumed the role of CEO at Diligent in 2015. He previously served as a Partner at McKinsey & Company, where he founded and led its Growth Stage Tech Practice.  Brian is the co-author of Governance in the Digital Age and serves on the board of directors of Brooklyn Academy of Music.
Brian holds a MS in Computer Science from the University of Chicago and a BS in Economics from the Wharton School at the University of Pennsylvania (1998). Brian, his wife, and their two young children live in New York City.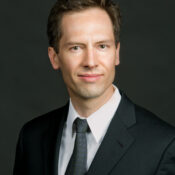 Luke Taylor, Associate Professor of Finance, Co-Director Rodney L. White Center for Financial Research , The Wharton School
Lucian (Luke) Taylor is Associate Professor of Finance at the Wharton School, University of Pennsylvania. He earned his AB from Princeton University and MBA and PhD in Finance from the University of Chicago Booth School of Business. 
Taylor's primary areas of research are empirical corporate finance and asset management. His research focuses on two main themes: structural estimation in corporate finance, and understanding the skill of important financial actors like CEOs and active fund managers. His articles have appeared in the Journal of Finance, Journal of Financial Economics, Review of Financial Studies, as well as nonacademic outlets such as the Wall Street Journal, CNN Money, and Forbes. His research has received the Fama/DFA Prize for best paper in the Journal of Financial Economics, AQR Insight Award for Distinguished Paper, Rothschild Caesarea Center Best Paper Award, Marshall Blume Prize, Jacobs Levy Prize, and the NASDAQ Award. Taylor is an associate editor at the Journal of Financial Economics and Review of Finance. 
Since joining Wharton, Professor Taylor has taught Venture Capital and the Finance of Innovation (FNCE 250/750) to undergraduate, MBA, and executive MBA students.
An expansion of the Tarnopol Dean's Lecture series, Beyond Business is an ongoing conversation that tackles the most complex and pressing issues impacting individuals and organizations across the world.