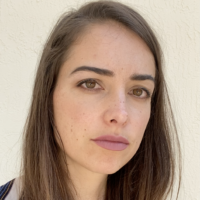 Deborah Acosta
Reporter, The Wall Street Journal
Biography
Deborah Acosta is a journalist and filmmaker who started her career at The Miami Herald, and then spent seven years as a video journalist at The New York Times. Now she's a print reporter at The Wall Street Journal, focused on writing articles that are relevant to younger audiences.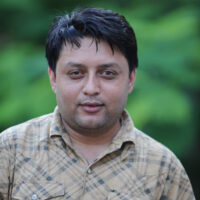 Deepak Adhikari
Reporter, Nikkei Asia Review
Biography
Deepak Adhikari is an investigative journalist based in Kathmandu, Nepal. He is a contributing writer for Nikkei Asian Review magazine and editor at South Asia Check, a fact-checking platform. He is interested in issues of public interest and social justice.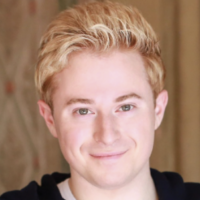 Reed Alexander
Reporter, Business Insider
Biography
Reed Alexander is a reporter for Business Insider, where he covers Wall Street and financial institutions. Previously, he was a reporter for Dow Jones/MarketWatch and CNN International in Hong Kong. He holds a master's degree in journalism from Columbia University, and bachelor's from NYU.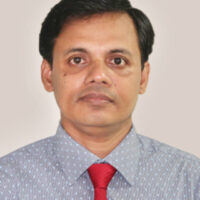 Abu Anas
Economic Editor, The Financial Express
Biography
A.Z.M. Anas is an award-winning journalist with 20 years of experience. Besides his home outlet, he contributes to global news organizations, including Nikkei. Among his honors, he counts the 2019 Gold Prize from the UNCA, the 2013 Best Economic Reporting Award in Dhaka and the 2013 ADB Award.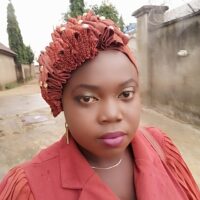 Justina Asishana
Senior Correspondent, The Nation Newspaper
Biography
An Investigative and Data Journalist, Justina Asishana is the Niger state Correspondent of The Nation Newspaper in Nigeria. She is a WSCIJ Report Women Fellow and one of the Pioneer Fact-checkers in Nigeria. She is recently among the Fellows of the Africa Women Journalism Project.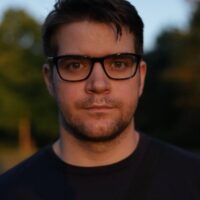 Jonathan Bach
Commercial Real Estate and Economic Development Reporter, Portland Business Journal
Biography
Jonathan Bach is a commercial real estate and economic development reporter for the Portland Business Journal. Bach previously worked for the Salem (Ore.) Statesman Journal, where he covered city politics and business. He holds a bachelor's degree in journalism from the University of Oregon.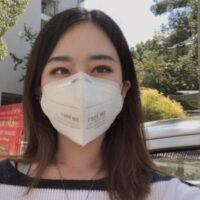 Anniek Yunxin Bao
Business Reporter, Caixin Global
Biography
Yunxin (Anniek) Bao graduated from University of Sydney with a B.A. in Media and Communications. Anniek interned with Reuters' Beijing bureau as a breaking news reporter and is now working for Caixin Global's company news desk.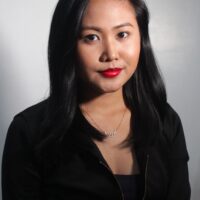 Buena Bernal
Philippines Correspondent, CNA (Channel NewsAsia)
Biography
Buena Bernal is a multi-platform enterprising journalist traveling around the Philippines for stories with a special focus on development and human rights. She produces both long-form articles and video reports on a wide range of public interest issues, aided by her previous beat reporting experiences.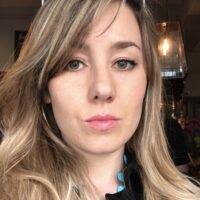 Holly Birkett
London Correspondent, TradeWinds
Biography
Holly Birkett is a London-based reporter for the shipping newspaper TradeWinds, for whom she covers legal issues, litigation and finance. She salivates when she sees the word "fraud" in legal documents. She also reports on dry-cargo shipping markets and therefore has a hate-hate relationship with iron ore.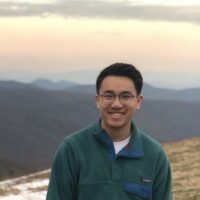 Kenrick Cai
Assistant Editor, Innovation, Forbes
Biography
Kenrick Cai is a San Francisco-based assistant editor for innovation at Forbes. He primarily reports on startups and artificial intelligence. He co-edits the Forbes AI 50 list, which comprises the most promising private, U.S.-based startups using AI in meaningful business oriented ways.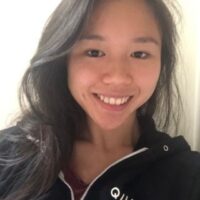 Michelle Cheng
Reporter, Quartz
Biography
Michelle Cheng is a reporter at Quartz, covering business and technology. Previously, she covered startups and retail at Inc. She's had stints at FiveThirtyEight and Forbes. She was also once a competitive dancer, giving her a fine appreciation of the importance of practicing your art.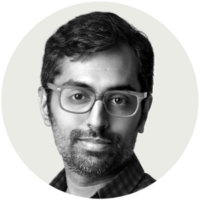 Niraj Chokshi
Reporter, The New York Times
Biography
Niraj Chokshi is a business reporter at The New York Times. He writes about transportation, with a focus on airlines, autonomous vehicles and logistics. He was previously a general assignment reporter at The Times and The Washington Post, where he also reported on trends in state politics.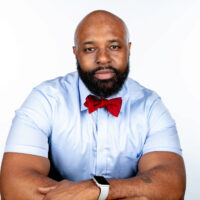 Javier David
Editor, Yahoo Finance 
Biography
Over the course of his career, Javier David has covered foreign exchange, capital markets, the global economy, technology, corporate governance, politics and policy. Before Yahoo Finance, he held progressively responsible staff positions at Reuters, Dow Jones/The Wall Street Journal and CNBC.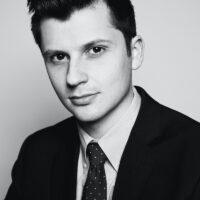 Alejandro de la Garza
Reporter Researcher, TIME Magazine 
Biography
Alejandro de la Garza is a health reporter at TIME Magazine. His recent topics include the lingering effects of a failed Michigan unemployment insurance computer system and health consequences of months of housing uncertainty during the COVID pandemic.
Claudia De Meulemeester
Reporter, Acuris
Biography
Claudia De Meulemeester grew up in a mixed European household and was raised bilingually in Italian and Dutch. She started her journalism career in radio broadcasting at the age of fifteen. Since 2016, Claudia has worked as a financial journalist for different media outlets in both London and Hong Kong.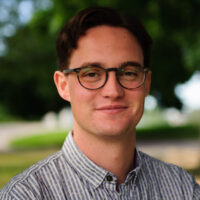 Jack Denton
Reporter, Dow Jones (Barron's and MarketWatch)
Biography
Jack Denton is a reporter with Dow Jones, based in London, where he writes for Barron's and MarketWatch. His focus is on the tech, media, and telecoms sector. Jack previously worked as an editor at The Globe and Mail in Canada and was an editorial intern at the Financial Times.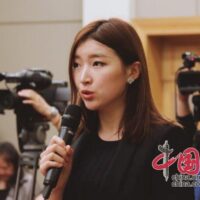 Yizi Dong
Business Journalist, China Central Television (CCTV)
Biography
Yizi Dong is a business reporter based in Washington D.C. Prior to moving to D.C. in 2020, she worked as a full-time reporter for China Central Television (CCTV) covering international business news, with a specialty in financial news pertaining to fiscal policy and banking institutions.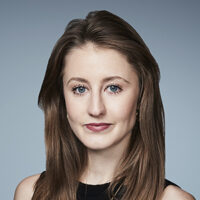 Clare Duffy
Associate Writer, CNN Business
Biography
Clare Duffy covers the business of technology for CNN Business. She also has bylines in The New York Times, Portland Business Journal, Oregon Public Broadcasting and elsewhere. She graduated with honors from Columbia University's Graduate School of Journalism and the University of Portland.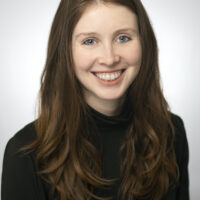 Emma Hinchliffe
Associate Editor, Fortune
Biography
Emma Hinchliffe is an associate editor at Fortune, where she covers women + gender across business, politics, and culture. Emma is coauthor of the Broadsheet newsletter and cochair of the Fortune/U.S. State Department Global Women's Mentoring Partnership. She graduated from Georgetown University.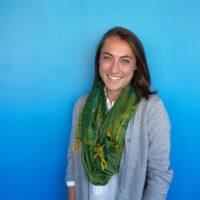 Maria Hollenhorst
Associate Producer, Marketplace/American Public Media
Biography
Maria Hollenhorst is an Associate Producer for the public radio show "Marketplace." She produces interviews, explainers, and other audio content aimed at raising the economic intelligence of the country. She lives in Los Angeles.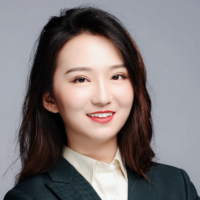 Aiping Huang
Journalist, Xinhua News Agency
Biography
Aiping Huang loves being a journalist and is always eager to learn new things and challenge herself. She enjoys communicating with others, cares about ordinary peoples' lives and is always on her way to finding good stories. She used to study and live in the U.S. and Singapore.
Erin Hudson
Reporter, The Real Deal
Biography
Erin Hudson is a residential reporter at The Real Deal. Prior to joining TRD full-time in September 2018, she was an editorial assistant at Architectural Record. Originally from Toronto, she previously worked as a journalist for Metro in Toronto and Montreal's largest English daily, The Gazette.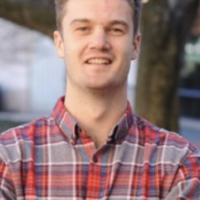 David Jeans
Tech Reporter, Forbes
Biography
David Jeans is a tech reporter at Forbes. He previously covered commercial real estate for The Real Deal, and has written for The New York Times, AP, Vice and other publications.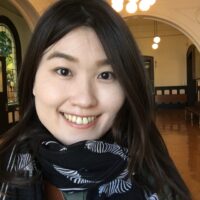 Shih Ching (Grace) Kao
Business Journalist, Taipei Times
Biography
Grace Kao is a senior reporter in Taiwan with ten years of experience. She has produced award winning stories about 1.5 Degree challenge and breaking stories on Taiwan's blackout with one million page views. With an economics degree, she has covered politics, energy, medicine, economy and finance.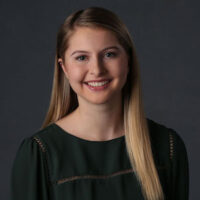 Katie Koontz
Social News Reporter, CNBC
Biography
Katie Koontz is a Social News Producer for CNBC and is based in New York City. She manages CNBC's Twitter presence. Previously, Katie interned with the LPGA and WTVR-TV. She graduated from the College of William and Mary in 2019.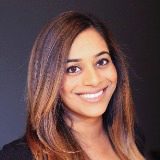 Sophia Kunthara
Reporter, Crunchbase News
Biography
Sophia Kunthara is a reporter at Crunchbase News covering startups and venture capital. She was previously a reporter at the San Francisco Chronicle covering startups and general assignment business news. Sophia received her bachelor's and master's degrees from Arizona State University.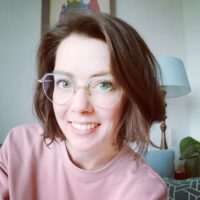 Judith Laanen
Editor & Reporter, ANP (Dutch News Agency)
Biography
Judith Laanen studied English language and culture at Leiden University. After starting out as a freelance news junkie, she focused on music and culture journalism before joining a business news radio station. Now, she is ready to explore economics further.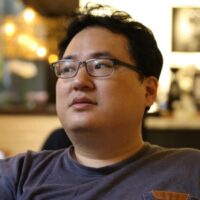 Hyuntaek Lee
Staff Writer, The Chosunilbo
Biography
Hyuntaek Lee is reporter at the Chosunilbo. He worked as an educator and media policy expert for more than 10 years. He is the chairman of a special committee of internet news, the Journalists Association of Korea. He has taught students at YJS journalism school of Ewha Womans University.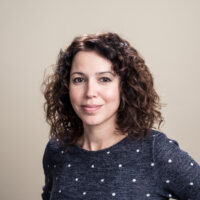 Michal Lev-Ram
Senior Writer, Fortune
Biography
Michal Lev-Ram, based in Silicon Valley, is a senior writer at Fortune. She also serves as the editorial director of Fortune's Most Powerful Women Summit and as a co-chair of Fortune's technology conference. Born in Israel, Ms. Lev-Ram holds a degree in journalism from San Francisco State University.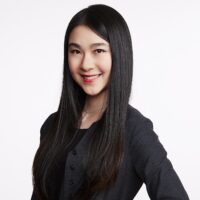 Wenxi Lin
Host, Phoenix Satellite TV (US)
Biography
Wenxi Lin is a host at Phoenix Satellite TV (U.S.) Inc. She is also a master of ceremonies who coordinates with various organizations and foundations to host numerous live events and shows in New York and California. Wenxi received Master of International Affairs at the Columbia University.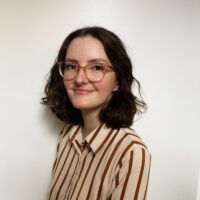 Sydney Maki
Reporter, Bloomberg LP
Biography
Sydney Maki is a financial reporter covering emerging markets, with an emphasis on Latin American debt, investment and economics. She writes about the relationship between Wall Street and developing economies, global market trends and environmental, social and governance initiatives.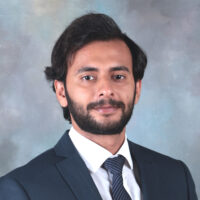 Yuvraj Malik
Principal Correspondent, Business Standard
Biography
Yuvraj Malik is a principal correspondent at Business Standard, India's third-largest business newspaper, where he covers tech companies & start-ups. He has extensively covered the growth of Indian venture capital market, e-commerce & mobile payments. He has reported from Delhi, Mumbai and Bengaluru.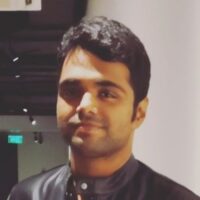 Vishal Manve
Economics Correspondent, Agence France Presse
Biography
Vishal Manve works as an economic correspondent for news agency AFP in financial hub Mumbai. Previously he has worked with BBC news, Scroll.in, and is interested in the intersection of economic & foreign policy reporting. He has worked as a fellow for Civicus, Splice Newsroom, and Climate Tracking.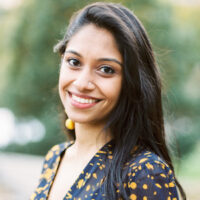 Pavithra Mohan
Staff Writer, Fast Company
Biography
Pavithra Mohan is a staff writer at Fast Company. She covers workplace and labor issues for the Work Life section. Most recently, she has reported on the work implications for COVID long-haulers, the silencing effect of NDAs in the workplace, and the pandemic's impact on working mothers.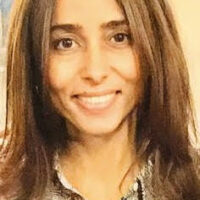 Kavita Mokha
Deputy Editor, Dow Jones
Biography
Kavita Mokha is a deputy editor with the real-time desk at Dow Jones Newswires and The Wall Street Journal in New York. She joined the Newswires when they launched their Barcelona hub in 2017. Her past experience includes roles at the New York Post, The New York Daily News and the Greater NY section of The WSJ.
Patrick Mulholland
Reporter, The Financial Times
Biography
Patrick Mulholland is a journalist with two years' experience covering a range of topics for the FT and FT Specialist titles, including MandateWire and FundFire. Examples of his work can also be found in the Daily Telegraph, the Guardian, the New Statesman, the National Review, and The Real Deal.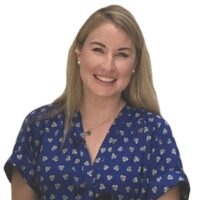 Vivienne Nunis
Senior Broadcast Journalist, BBC News
Biography
Vivienne Nunis is an Australian journalist living in London. Her role covering business and economics news for the BBC has taken her to East Africa and India where she presented live radio shows. In 2019, she spent three months TV reporting at the NYSE. When not working, she enjoys travel and art.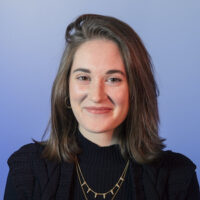 Jennifer Ortakales
Reporter, Business Insider
Biography
Jennifer Ortakales reports on entrepreneurship for Business Insider, with a focus on funding, marketing, ecommerce, direct-to-consumer, resale, founder leadership, and scaling. She's covered Poshmark entrepreneurs, influencer marketing strategies, pandemic relief funding, and brands pivoting online.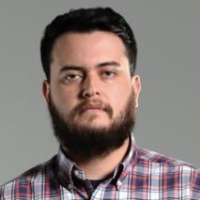 Inti Pacheco
Data Reporter, The Wall Street Journal
Biography
Inti Pacheco is a data reporter for The Wall Street Journal focusing on corporate news. He previously worked as an investigative reporter for Univision News. He lives in Brooklyn and would love to go back to the office at some point.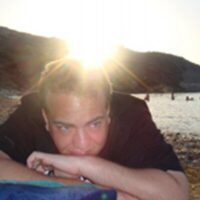 Joseph Pisani
Reporter, The Associated Press
Biography
Joseph Pisani is a reporter at The Associated Press. He writes about Amazon, online shopping and other topics related to retail.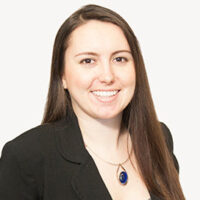 Liisa Rajala
Associate Editor, NH Business Review
Biography
Liisa Rajala is a New Hampshire business journalist known for simplifying complex topics including the FirstNet radio spectrum grab battle between AT&T and Rivada Networks. For seven years, Liisa worked in Washington, D.C., publishing articles in The Kiplinger Letter, Roll Call and USA Today.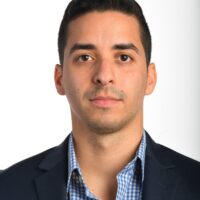 Josh Rivera
Money & Tech NOW Editor, USA Today
Biography
Josh Rivera is the Money & Tech NOW editor USA TODAY. He was previously the Audience Voices & Community editor at The Wall Street Journal. Rivera is based in Washington, D.C. He was born and raised in Puerto Rico.
Daniel Roberts
Editor-at-Large, Yahoo Finance
Biography
Daniel Roberts is a business journalist at Yahoo Finance in New York City whose coverage focuses on sports business, big tech, media and the streaming wars, and bitcoin and blockchain. Before joining Yahoo, he spent five years at Fortune Magazine. Outside of his day job, he blogs about books.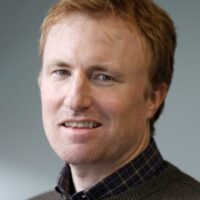 Patrick Rucker
Senior Reporter, The Capitol Forum
Biography
As a young freelance reporter, Patrick Rucker wrote a book from Belfast, Northern Ireland, This Troubled Land. Since then, he has reported as a foreign correspondent from Mexico City and Havana. He was a reporter with the Chicago Tribune in that city and covered finance for Reuters for more than a dozen years.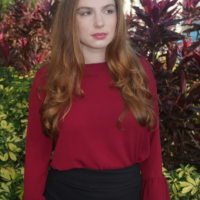 Jennifer Schlesinger
Investigative and Special Projects Producer, CNBC
Biography
Jennifer Schlesinger is a producer at CNBC focusing on investigations, including companies with red flags, scams and cybersecurity. The stories she produced have won awards from Cablefax and SABEW. Jennifer joined CNBC in March of 2012. She graduated summa cum laude from Cornell University.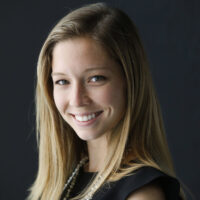 Jeanna Smialek
Economics Reporter, The New York Times
Biography
Jeanna Smialek reports on the Federal Reserve and economics at the New York Times. Prior to that, she covered central banking and the labor market at Bloomberg News. She contributes to Marketplace radio monthly, and is writing a book on the modern Fed.
Paige Smith 
Reporter, Bloomberg Law
Biography
Paige Smith covers labor and employment news for Bloomberg Law in Washington, D.C., where she monitors the Labor Department as well as other anti-discrimination-focused agencies. She joined Bloomberg Law after reporting for various publications in the Boston area.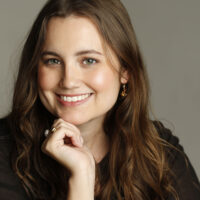 Ellen Thomas
Editor, Mass Market Beauty and Wellness, Women's Wear Daily (WWD)
Biography
Ellen Thomas is the mass market beauty and wellness editor at WWD, where she covers the beauty industry for a professional audience. She graduated with a degree in journalism from Indiana University in 2012. She lives in New York, NY.
Zoe Thomas
Business Producer/Reporter, BBC News
Biography
Zoe Thomas is a multimedia journalist specializing in business and technology for BBC News. She has worked as a broadcast reporter in Mumbai and San Francisco. Her work has appeared on BBC News, NPR, World Service radio and Euromoney publications.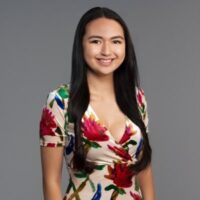 Catherine Thorbecke
Multimedia Reporter, Business and Technology, ABC News
Biography
Catherine Thorbecke is currently a business and technology reporter for ABC News based in New York. She covers the economy, businesses, financial markets, and more for a main street audience.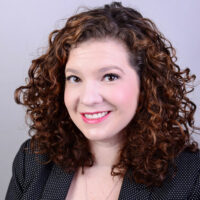 Hilary Tuttle
Senior Editor, Risk Management Magazine
Biography
Hilary Tuttle is the senior editor of Risk Management Magazine, covering risk and insurance across the corporate and public sectors. She specializes in cybersecurity and technology, earning several ASBPE Awards of Excellence for her coverage. Previously, she worked for The Huffington Post and Eater.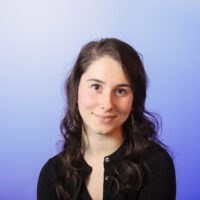 Rebecca Ungarino
Wealth & Asset Management Reporter, Business Insider
Biography
Rebecca Ungarino is a finance reporter covering wealth and asset management for Business Insider. Before joining Business Insider in 2018, she was an associate producer with CNBC for two years. She holds a bachelor's degree in business journalism from Baruch College/CUNY and is a native New Yorker.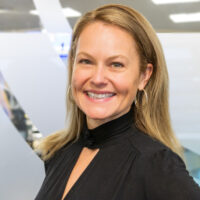 Heather van Blokland
All Things Considered Host, KJZZ News
Biography
Heather van Blokland is a public radio host and reporter, with a subject-matter expertise in business. Her work covers issues including the stock market drive of body-camera manufacturers after the police-killing of George Floyd and the collapse of U.S. recycling after China's ban of U.S. imports.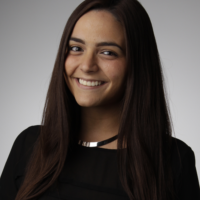 Maria Elena Vizcaino
Reporter, Bloomberg News
Biography
Maria Elena Vizcaino is a reporter covering markets for Bloomberg News. She's had stints covering metals, developed-nation currencies, U.S. public finance and emerging markets. She graduated from UNC-Chapel Hill in 2019 with a journalism degree.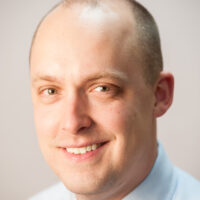 Grant Welker
News Editor, Worcester Business Journal
Biography
Grant Welker, the news editor at the Worcester Business Journal, the co-author of "We Are Market Basket," and a proud graduate of the University of Connecticut. He's a native of Plymouth, Mass., and lives in Worcester, Mass., with his wife, Angela, and son, Theo. He loves traveling and reading.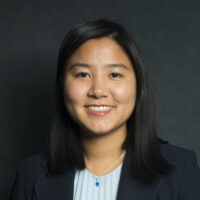 Natalie Zhang
Associate Producer, CNBC
Biography
Natalie Zhang is an associate producer on CNBC's digital video team. She produces mini-documentaries and short-form explainer videos about all things business. Her work has also appeared in The Los Angeles Business Journal and USA Today. She graduated from the University of Southern California.