Howard Marks Investor Series
Discussions between investment thought leaders and host Howard Marks, W'67
Sharing Practical Perspectives on Investing
The Howard Marks Investor Series at The Wharton School brings high-profile investors to campus to share real, practical perspectives. Each event features a fireside chat style conversation between Howard Marks, W'67,and an investment community thought leader, often with a special focus on value investing.
The series is managed by Professor Christopher Geczy, Adjunct Professor of Finance, and Academic Director of the Wharton Wealth Management Initiative and the Jacobs Levy Equity Management Center for Quantitative Financial Research.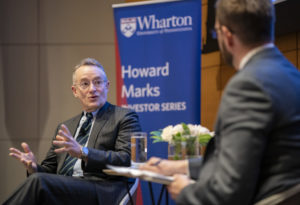 Howard Marks, Director and Co-Chairman, Oaktree Capital Management
February 2020.
Howard Marks, with Adjunct Professor of Finance Chris Geczy, discusses his career in investment management and how achieving greatness means taking risks.
Watch the video of this lecture event on the Wharton YouTube channel.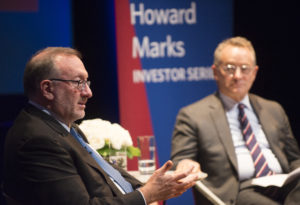 Seth Klarman, CEO and Portfolio Manager, The Baupost Group LLC.
Fall 2018.
Moderated by Howard Marks in a fireside chat style discussion, Mr. Klarman answered questions on portfolio management, the role of technology in investing and the future of the economy.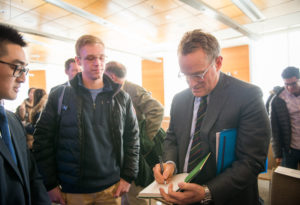 Howard Marks, W'67, Co-Chairman, Oaktree Capital
Spring 2018.
At this interactive event, Mr. Marks himself shared his insights on portfolio management, value investing, and other current topics.