Melike Ayan
TV Reporter, Bloomberg TV
Biography
Melike Ayan is a NY Correspondent at Bloomberg TV who researches, edits and creates financial and general news on a daily basis out of Bloomberg's NY headquarters. Melike broadcasts financial news, Wall Street, stock market, global economic and political news on live TV in Turkish.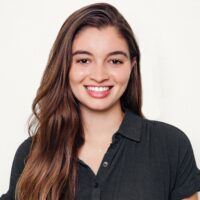 Andie Corban
Assistant Producer, Marketplace
Biography
Andie Corban is a producer on Marketplace, where she produces breaking news segments, non-narrated personal stories, and other interviews about the economy. She has a bachelor's degree in public policy from Brown University.
Michael del Castillo
Associate Editor, Forbes
Biography
Michael del Castillo reports on how blockchain and cryptocurrencies are being adopted by enterprises and the broader business community. His coverage extends to non-cryptocurrency applications of blockchain in finance, supply chain management and digital identity.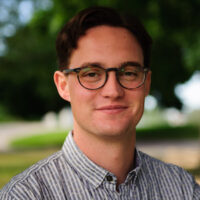 Jack Denton
Reporter, Dow Jones
Biography
Jack Denton is a reporter for Barron's and MarketWatch, covering top corporate and economic news out of the Dow Jones bureau in London. He also focuses reporting on tech, media, and telecoms companies and regulation.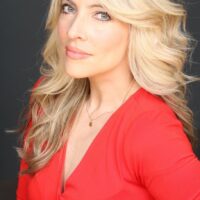 Giovanna Drpic
Freelance Producer/Correspondent, FOX News Media
Biography
Giovanna Drpic is an Emmy-winning journalist with extensive local & network news experience. While serving as political reporter for CBS46 News in Atlanta, GA, Giovanna was selected as a panelist for five political debates. She also hosted & produced "Money & Main$treet" and is a proud Latina.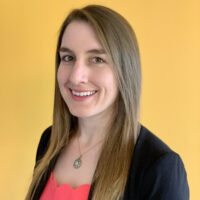 Jamie Goldberg
Business Reporter, The Oregonian
Biography
Jamie Goldberg joined the business team at The Oregonian in March 2020 after seven years covering professional sports. Her work has been published in The Oregonian, Sports Illustrated, The Los Angeles Times, The San Francisco Chronicle, The Boston Globe and the Pomona College Magazine, among others.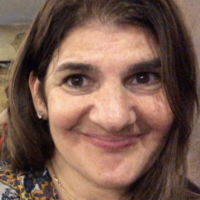 Kermia Greene
Senior News Producer, CNBC
Biography
Kerima Greene is a 25-year CNBC veteran and prolific idea generator who has made significant contributions across dayside, cnbc.com and CNBC Events. Kerima's deep editorial skills and broad experience has helped shape the network's global coverage of business, economics, geopolitics and technology.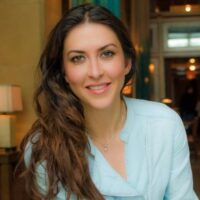 Tala Hadavi
Producer, CNBC
Biography
Tala Hadavi is a multi-lingual producer and filmmaker focusing on the intersectionality of money and politics. Currently, she is at CNBC where she produces short documentaries. Two of her independent films were sold to PBS and Swedish Public Television.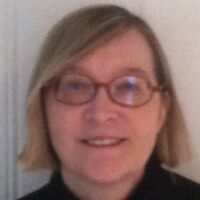 Katherine Heires
Freelance Journalist, GARP Risk Intelligence
Biography
Katherine Heires is a freelance business journalist who often reports on fintech, business innovation, and financial risk management issues.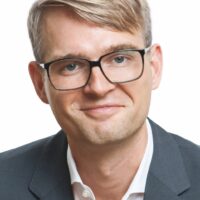 Julian Heissler
U.S. Correspondent, WirtschaftsWoche
Biography
Julian Heissler has been covering American politics and business as U.S. correspondent for WirtschaftsWoche since 2018. Before that he reported from Berlin as a political correspondent for numerous media outlets.
Stephanie Hughes
Producer, Marketplace
Biography
Stephanie Hughes is a producer for the national public media organization Marketplace. She creates elements across Marketplace shows and podcasts, and her work has also appeared in NPR's "Morning Edition," "All Things Considered," and The New York Times.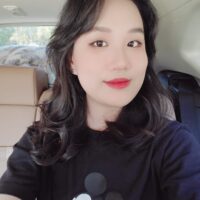 Sunny Kim
Digital Associate, CNBC
Biography
Sunny Kim is a multimedia journalist at CNBC. She has experience in breaking news, politics, social media, and video. Currently, she works in the digital video department where she produces short and long-form videos for CNBC's YouTube channel as well as clipping segments for Closing Bell.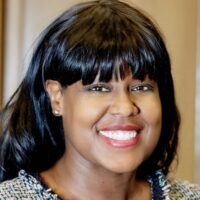 Dawn Kissi
Founder and Editor, Emerging Market Media
Biography
Dawn Kissi is an award-winning journalist and entrepreneur. She is the Co-Founder of digital media firm Emerging Market Media. She has worked in some of the world's most prominent newsrooms and is a current Bagehot Fellow at Columbia Journalism and Business School.
Lorie Konish
Reporter, CNBC
Biography
Lorie Konish is a personal finance reporter at CNBC.com. She reports on how people can manage money wisely, spend less and save more. Lorie focuses on how decisions made on Capitol Hill affect everyday people's wallets.
Wenxi Lin
Editor and Show Host, Phoenix Satellite TV
Biography
Wenxi Lin is a host at Phoenix Satellite TV. She is also a master of ceremonies who coordinates with various organizations and foundations to host numerous live events and shows in New York and California. Wenxi received Master of International Affairs at the Columbia University.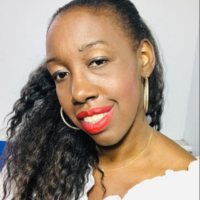 Monica Link
Managing Editor, New York City Wired
Biography
Monica Link, Editor for New York City Wired, is a New York City-based multi-media journalist, entrepreneur and performer producing media including content, stage, film and events. Her resume includes interviews with celebrities, New York Times bestsellers, executives and fashion designers.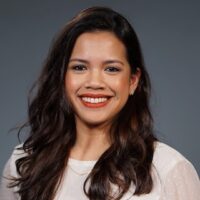 Tanaya Macheel
Senior Reporter, Blockworks
Biography
Tanaya Macheel is a New York-based business journalist covering digital money and finance. She's currently a senior reporter at Blockworks, where she covers cryptocurrency for institutional investors. She previously worked at Cheddar – where she was also an anchor – American Banker and CoinDesk.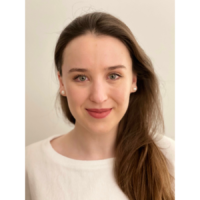 Paige McNamee
Reporter, Finextra
Biography
Paige McNamee is an Australian-born, London-based reporter, fascinated by the relationship between emerging financial technologies and their impact on the economy and society at large. Paige is intrigued by the way in which outdated frameworks grapple with unprecedented technological advancement.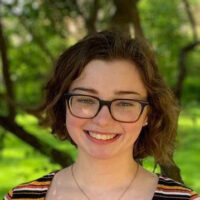 Mary Meisenzahl
Junior Reporter, Business Insider
Biography
Mary Meisenzahl is a junior reporter at Insider on the business news desk, covering retail and fast food features and breaking news. Previously, she was a freelance writer at Mel Magazine, Curbed Boston, and The Outline.
Anoop Menon
Editor, Refinitiv
Biography
Anoop Menon has been a business journalist for more than 23 years with stints in leading media outlets in Mumbai, India, and in Dubai, UAE, where he is currently based. In his current role, he oversees the infrastructure news content for business news portal www.Zawya.com, part of Refinitiv.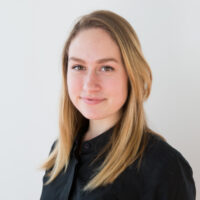 Anna Meyer
Assistant Editor, Inc.
Biography
Anna Meyer is an assistant editor at Inc., covering up-and-coming startups and the fastest-growing companies in the U.S. She is a Minneapolis native and alum from the University of Kansas currently calling Brooklyn, New York, home. Prior to Inc., Meyer was the digital editor of The Riveter magazine.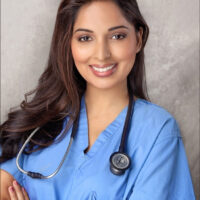 Devi Nampiaparampil
Medical Contributor, Fox 5 NY
Biography
Dr. Devi Nampiaparampil is WNYW-Fox5 NY's on-air medical contributor. She provides medical analysis for Fox 5 NY programs. She attended the combined BA/ MD program at Northwestern University and then obtained a masters from Columbia University Graduate School of Journalism.

Lydia O'Neal
Reporter, Bloomberg BNA
Biography
Lydia O'Neal is a business tax reporter at Bloomberg Tax. She has written extensively about the 2017 tax law, the opportunity zone incentives, and lobbying. Prior to Bloomberg Tax, she was part of an investigative money-in-politics team at Newsweek Media Group.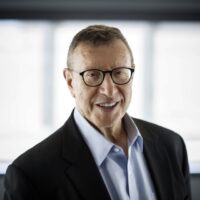 Norman Pearlstine
Senior Advisor, Los Angeles Times
Biography
Norman Pearlstine has spent most of the past 53 years working as a journalist, holding senior positions at The Wall Street Journal, SmartMoney, Forbes, Time Inc. (including Fortune and Money), Bloomberg and the Los Angeles Times.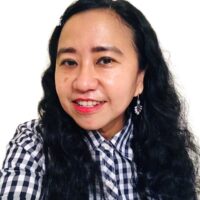 Siti Rahil Dollah
Journalist, Kyodo News
Biography
Siti Rahil is a journalist at the Singapore bureau of Kyodo News, Japan's largest news agency, reporting on Singapore and Southeast Asian regional news. She covered the APEC, TPP, CPTPP, RCEP and FTA meetings, and has a deep interest in communication research.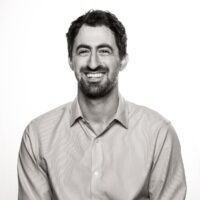 Daniel Roberts
Editor in Chief, Decrypt
Biography
Daniel Roberts is the Editor in Chief of cryptocurrency news site, Decrypt. Prior to this role, he was an editor-at-large at Yahoo Finance, focused on covering cryptocurrency, sports business, social teach, and streaming media. Earlier in his career he spent five years at Fortune Magazine. He is the coauthor of the 2013 book "Zoom: Surprising Ways to Supercharge Your Career."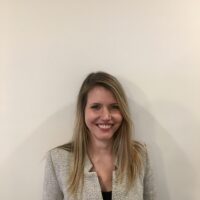 Adrienne Roberts
Business Reporter, Detroit Free Press
Biography
Adrienne Roberts is a business reporter at the Detroit Free Press. She joined the Detroit Free Press in April 2020 after covering automotive retail for The Wall Street Journal. Adrienne grew up in metro Detroit, attending the University of Michigan before moving back to Detroit to cover business.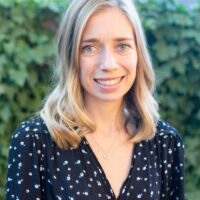 Olivia Rockeman
U.S. Economics Reporter, Bloomberg News
Biography
Olivia Rockeman is a reporter at Bloomberg News, where she writes about the U.S. economy. Before Bloomberg, Olivia covered local business at the Sacramento Business Journal. She is a graduate of the UC Davis where she studied managerial economics and is originally from San Diego, CA.
Elizabeth Solomont
Senior Reporter, The Real Deal
Biography
E.B. Solomont is a senior reporter at The Real Deal, covering real estate and technology. She is a recipient of multiple awards from the National Association of Real Estate Editors, as well as the Newswomen's Club of New York. She's a graduate of Tufts University and Columbia's School of Journalism.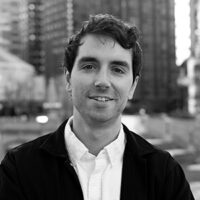 Todd Van Luling
Editor in Chief, Chicago Review of Books
Biography
Todd Van Luling is the Editor In Chief of the Chicago Review of Books, as well as a Senior Culture Reporter at HuffPost. He is a part-time graduate student studying the confluence of business and journalism and has received the PMP certification. He lives in Chicago.
Alicia Wallace
Senior Writer, CNN Business
Biography
Alicia Wallace is a senior writer for CNN Business covering the economy and the emerging cannabis industry. Before joining CNN, she was a Knight-Bagehot Fellow at Columbia University (2018-'19). She hails from Colorado, where she was as a business journalist for The Denver Post and Daily Camera.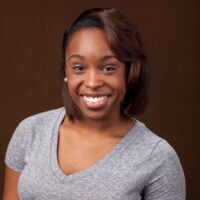 Alana Watson
Reporter, WKU Public Radio
Biography
Alana Watson is WKU Public Radio and the Ohio Valley ReSource's economic and infrastructure reporter. The Nashville, Tennessee native has a BA from Western Kentucky University in Broadcasting Journalism and a MA from Austin Peay State University in Communications. She was previously at WPR.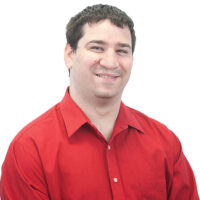 Holden Wilen
Reporter, Baltimore Business Journal
Biography
Holden Wilen is an award-winning reporter for the Baltimore Business Journal, where he has covered the money beat since 2016. Prior, Holden was the city reporter for the Killeen Daily Herald. Holden began his career as a Montgomery Sentinel and was also managing editor of the Prince George's Sentinel.