More Than a Game:
How Analytics Gives Sports Teams a Competitive Advantage
Since the release of Michael Lewis' book Moneyball, sports analytics has taken the spotlight as a driver of competitive advantage for professional teams. From determining player value and achieving optimal performance to mining insights for betting, the use of analytics in sports shows no signs of slowing. How can the sports industry embrace data science to create dynasties and not just fleeting success?
Register for the discussion by clicking on the link below.
Thursday, January 19, 2023 | 12:30-1:30 pm EST
LinkedIn Live
Watch with Closed Captioning HERE.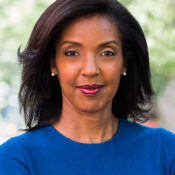 Erika H. James, Dean, The Wharton School
Dean James became the dean of the Wharton School on July 1, 2020. Trained as an organizational psychologist, Dean James is a leading expert on crisis leadership, workplace diversity and management strategy.
Prior to her appointment at Wharton, Dean James was the John H. Harland Dean at Emory University's Goizueta Business School from 2014 to 2020.
An award-winning educator, accomplished consultant and researcher, she is the first woman and first person of color to be appointed dean in Wharton's 141-year history. As such she has paved the way for women in leadership both in education and corporate America. Dean James has been instrumental in developing groundbreaking executive education programs, including the Women's Leadership program at the University of Virginia's Darden School.
Dean James serves on the boards of Morgan Stanley, SurveyMonkey and The Philadelphia Orchestra and Kimmel Center, Inc. She is the co-author of the forthcoming book The Prepared Leader: Emerge from Any Crisis More Resilient Than Before (Wharton School Press; September 20, 2022) with Lynn Perry Wooten, President of Simmons University.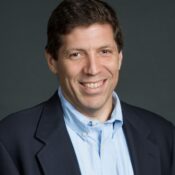 Eric Bradlow, K.P. Chao Professor, Vice Dean of Analytics, Chair of Marketing, The Wharton School
Eric Bradlow is the Vice Dean of Analytics at Wharton and Chairperson of the Wharton Marketing Department, as well as the K.P. Chao Professor of Marketing, and a Professor of Economics, Professor of Education, and Professor of Statistics and Data Science. He is a lifetime fellow in three fields: marketing, statistics, and education.
An applied statistician, Professor Bradlow uses high-powered statistical models to solve problems on everything from Internet search engines to product assortment issues. Specifically, his research interests include Bayesian modeling, statistical computing, and developing new methodology for unique data structures with application to business problems.
Professor Bradlow has won numerous best papers awards in five different fields, and many teaching awards at Wharton including the Anvil Award (for the most impactful MBA teacher), the MBA Core Curriculum teaching award, the Miller-Sherrerd MBA Core Teaching Award and the Excellence in Teaching Award.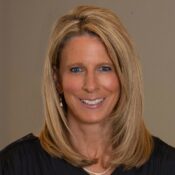 Amy Howe, WG '99, CEO, FanDuel
Amy Howe serves as CEO of FanDuel Group with responsibility for the strategic direction and performance of the company's core commercial functions across its Sportsbook, Casino, Racing and Daily Fantasy units.
Howe joined FanDuel Group from Live Nation Entertainment where she held several positions of increasing authority culminating as Global Chief Operating Officer (COO) of Ticketmaster, the largest division of Live Nation Entertainment. As COO of Ticketmaster, Howe led the digital transformation and modernization of the company's ticketing platform, doubling its growth in gross ticketing value and growing the mobile app install base by 400%. 
Prior to Live Nation Entertainment, Howe enjoyed a distinguished career as a Partner at McKinsey & Company, in Los Angeles, where she advised many Fortune 500 clients across a wide range of issues, including growth strategy, restructuring/turnaround, organizational transformation and commercial and operational excellence.  
Howe earned her Master's in Business Administration from the Wharton School at the University of Pennsylvania and graduated with a Bachelor of Science from Cornell University.
Amy has bi-coastal rooting interests as she is a loyal supporter of UCLA athletics, as well as her hometown Buffalo Bills. 
An expansion of the Tarnopol Dean's Lecture series, Beyond Business is an ongoing conversation that tackles the most complex and pressing issues impacting individuals and organizations across the world.