Successful Applications of Analytics
How Analytics Drives Disruption
May 15 – 16, 2019
Inn at Penn
Philadelphia, PA
Successful Applications of Analytics: How Analytics Drives Disruption is about bringing together analytics professionals to share real-world examples of analytics impacting strategic decisions and to gain a deeper understanding of the technical skills that turn data into insights.
On May 15th, attendees have the opportunity to hone data skills during pre-conference workshops, and then hear first-hand how companies successfully leverage analytics on May 16th.
Follow @WhartonCAI on Twitter to join the conversation using: #wcaiconf
Introducing the 2019 Keynote Speaker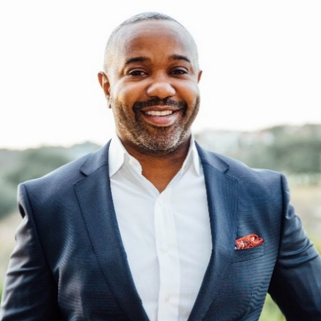 A. Charles Thomas
Chief Data & Analytics Officer at General Motors
Charles Thomas is General Motors' first chief data and analytics officer. As leader of the chief data and analytics office, Charles instills a culture of data-driven decision making.
The CDAO maximizes the impact data and insights have on business results, operational efficiency and effectiveness. Charles plays a crucial role in GM's digital transformation to ensure customer, corporate and business data are managed as a strategic asset.
Charles has expertise leveraging data to drive strategy across B2B and B2C segments, digital and traditional routes to market, multiple regions, and industry verticals such as energy, high-tech, pharma, retail, and financial services.
2018 Conference Highlights
Watch highlights from the 2018 Successful Applications of Customer Analytics conference. This video features key insight from a few of the guest speakers including Sajjad Jaffer, WG'01, Founder and Managing Partner at Two Six Capital; Dean of The Wharton School, Geoffrey Garrett; Keynote Speaker, Deborah Wahl, G'92, WG'92, CMO, Cadillac; Salman Mukhtar, Director, Microsoft together with Arun Shastri, Principal, ZS Associates; Kathy Koontz, Practice Director, Teradata; Keynote Speaker, Victor Cho, CEO, Evite and closing comments from Raghu Iyengar, Professor of Marketing, The Wharton School, Faculty Co-Director, WCAI.
Join our mailing list. Get updates on new research and events.
Successful Applications of Analytics: How Analytics Drives Disruption
is The Wharton Customer Analytics Initiative's annual conference. Learn more about what the Initiative does for Analytics at Wharton through our website.