Humanizing ESG:
Why Diversity, Wage Inequality, and Workers Rights Deserve Our Attention
As the COVID crisis rewires our society and further emphasizes the inequality among different professions, classes, racial groups, and nationalities, the social side of ESG is rising in attention. This panel will discuss what measurements investors and managers should utilize to evaluate myriad societal challenges, including a company's impact on human rights, labor standards, gender equality, racial justice, wealth inequality, and overall customer well-being. Ultimately, we will explore the business case for industry to minimize harm and be a positive force in addressing these fundamental social challenges.
Tuesday, December 7, 2021 | 4:30 PM EST
LinkedIn Live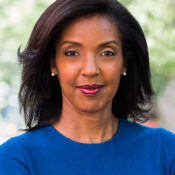 Erika H. James, Dean, The Wharton School
Dean James began her tenure at Wharton July 1, 2020 and in doing so became the first-ever woman and African American to lead the country's oldest collegiate school of business. Prior to Wharton, she was dean of Goizueta Business School at Emory University. Throughout Dean James' award-winning career as a researcher and instructor she has investigated issues of diversity, leadership and crisis management. She is the author of numerous journal articles, co-author of the book, "Leading Under Pressure: From Surviving to Thriving Before, During, and After a Crisis" and was named one of the "Top 10 Women of Power in Education" by Black Enterprise magazine.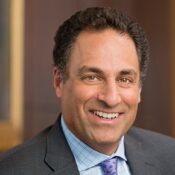 Andrew Plepler, Global Head of ESG, Bank of America
Andrew D. Plepler is Bank of America's Global Head of ESG. In this role, Plepler spearheads the company's focus on environmental, social and governance factors. He engages with a broad range of internal and external stakeholders, including the company's executive management committee, investors, consumer advocates and community leaders, to help inform and shape the bank's strategies, policies, practices and programs. Plepler chairs the bank's National Community Advisory Council, which for more than ten years has brought together public and private sector leaders to provide external perspective and advise the bank on responsible business practices. Prior to joining Bank of America, Plepler served as senior vice president of Housing and Community Initiatives with the Fannie Mae Foundation. Plepler previously served as a trial attorney for the U.S. Department of Justice in the Tax Division and on Capitol Hill as counsel to the U.S. Senate Committee on the Judiciary.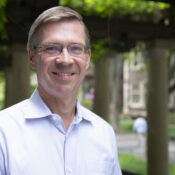 Witold Henisz, Deloitte & Touche Professor of Management in Honor of Russell E. Palmer, Former Managing Partner, The Wharton School
Witold J. Henisz is the Deloitte & Touche Professor of Management in Honor of Russell E. Palmer, former Managing Partner at the Wharton School, University of Pennsylvania. He is also Director of the Wharton Political Risk Lab and the founder of the Wharton ESG Analytics Lab. His research examines the impact of political hazards as well as environmental, social and governance factors more broadly on the strategy and valuation of global corporations. This work analyzes best practices in corporate diplomacy to win the hearts and minds of external stakeholders as well as the measurement and valuation thereof. His most recent work focuses on the application of alternative data to the measurement of non-traditional political and ESG risks and opportunities and their financial and operational impact on multinational firms as well as the performance of the asset managers that invest in them. His research has been published in top-ranked journals in international business, management, international studies and sociology and he is the author of the book, Corporate Diplomacy: Building Reputations and Relationships with External Stakeholders. He is a Fellow of the Academy of International Business.
 Witold has won multiple teaching awards including being named Iron Prof (2019) and an Aspen Institute Ideas Worth Teaching Award Winner (2020). He teaches extensively on the topic of Corporate Diplomacy as well as ESG integration in open enrollment and custom executive education programs.
 He is currently a principal in the consultancy PRIMA LLC whose clients span multinational firms, asset managers, intergovernmental organizations and non-governmental organizations.
An expansion of the Tarnopol Dean's Lecture series, Beyond Business is an ongoing conversation that tackles the most complex and pressing issues impacting individuals and organizations across the world.