The Stevens Center for Innovation in Finance proudly presents their inaugural roundtable, featuring leaders from global FinTech companies.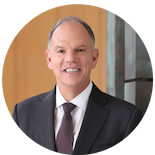 Geoff Garrett
Opening remarks. Geoffrey Garrett is Dean, Reliance Professor of Management and Private Enterprise, and Professor of Management at the Wharton School of the University of Pennsylvania.
More
Dr. Garrett was a member of the Wharton faculty in the Management Department from 1995 to 1997. Prior to his return to Penn, Dr. Garrett held several academic appointments. He was the founding CEO of the United States Studies Centre at the University of Sydney, and he later served as Dean of its Business School. Prior to returning to his native Australia, Dr. Garrett was President of the Pacific Council on International Policy in Los Angeles and Dean of the UCLA International Institute. Most recently he served as Dean of the Business School at UNSW Australia.
Named one of Australia's "Top 50 Most Influential People in Education 2012" and a highly cited political economist, Dr. Garrett has held continuing academic appointments at Oxford, Stanford and Yale universities. He is a Fellow of the Australian Academy of the Social Sciences, a Trustee of the Asia Foundation in San Francisco, a Member of the New York-based Council on Foreign Relations, and he serves on the Editorial Board of Global Policy.
Dr. Garrett is a well-respected commentator on global business, economics and politics in major media outlets, such as the Los Angeles Times, China's Global Times, Le Monde, The Times of India, and South China Morning Post. Additionally, he was a speaker at TEDx Sydney and has contributed to Foreign Affairs.
His academic publications include "Partisan Politics in the Global Economy," "The Global Diffusion of Markets and Democracy," and "The Encyclopedia of Political Science." Dr. Garrett has led C-suite executive education programs on the global economy for Columbia, Stanford, UCLA and Wharton, and in Australia he developed thought-leadership collaborations with companies, including Chevron, Dow Chemical, GE and News Corporation.
Dr. Garrett holds a BA (Honors) from the Australian National University, and an MA and PhD from Duke University where he was a Fulbright Scholar.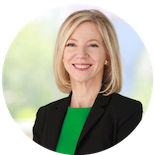 Amy Gutmann
Introductory remarks. President Amy Gutmann's bold vision for the University, the Penn Compact, with its core values of Inclusion, Innovation, and Impact, has propelled Penn to new heights in an era of dramatic change.
MORE
A national leader in increasing affordability and access to higher education, Dr. Gutmann has more than doubled the number of students from low-income, middle-income, and first-generation college families at Penn. Penn is now the nation's largest university offering all-grant financial aid that meets the full need of undergraduate students, three-quarters of whom graduate debt-free.
Global engagement also has been a centerpiece of her presidency, with the creation of the Penn Biden Center for Diplomacy and Global Engagement in Washington, led by Vice President Joseph Biden, the opening of the Perry World House on campus and the opening of the Penn Wharton China Center in Beijing. Penn is consistently recognized as among the greatest universities in the world.
The recipient of more than $1 billion in sponsored research annually, Penn has been ranked by Reuters as the fourth-most innovative university in the world for the last two years. Penn's flagship business incubator site, Pennovation Works, opened in 2016 and is already bringing together hundreds of innovators and entrepreneurs and moving major research discoveries rapidly into the marketplace to meet social needs.
Penn is Philadelphia's largest private employer and healthcare provider with 41,000 employees. Dr. Gutmann oversees a preeminent healthcare system and a world-renowned medical school, the Perelman School of Medicine, as well as six major hospitals. The University has an annual economic impact of $14 billion in Pennsylvania.
Dr. Gutmann has continued her award-winning scholarship and pathbreaking public service. Her seventeenth book, Everybody Wants to Go to Heaven but Nobody Wants to Die: Bioethics and the Transformation of American Healthcare (with Jonathan D. Moreno) will be published by W.W. Norton later this year. She chaired the Presidential Commission for the Study of Bioethical Issues from 2009-17.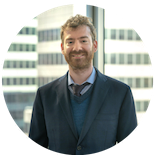 Robby Gutmann
Robby Gutmann is a co-founder of Stone Ridge, an investment manager with over $14bn in assets under management, and CEO of New York Digital Investment Group ("NYDIG"), Stone Ridge's regulated digital asset subsidiary.
MORE
In addition to his day-to-day responsibilities as CEO of NYDIG, he is a member of Stone Ridge's investment committee, overseeing portfolio construction and risk, as well as a member of the firm's management committee.
Prior to his role as CEO of NYDIG, Robby served as Head of Product Development & Execution for Stone Ridge, overseeing investment strategy formulation and serving as a portfolio manager on all Stone Ridge funds.
Prior to Stone Ridge, he held various senior trading roles at investment banks including Morgan Stanley and RBC.
Robby received his BA in Mathematics and Music from Columbia University.  He lives in Brooklyn, NY with his wife, two children, and two dogs.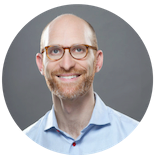 David Klein
David Klein is CEO and co-founder of CommonBond, a fintech company that gives students and graduates more affordable, simple, and transparent ways to pay for higher education.
MORE
Named one of Fast Company's 50 Most Innovative Companies and TIME's Genius Companies in 2018, CommonBond has funded over $2.5B of student loans to date and helped more than 250 companies offer CommonBond for Business™ student loan benefits to their employees. It is also the first finance company with a "1-for-1" social mission: for every loan CommonBond funds, it funds the education of a child in need. Prior to CommonBond, David worked in consumer finance at American Express, and in financial consulting at McKinsey & Company. David graduated from Brandeis University and attended the Wharton School of Business at the University of Pennsylvania. He is a 2017 Ernst & Young New York Entrepreneur of the Year.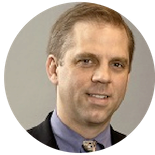 David Musto
Moderator. David Musto serves as the faculty director for the Stevens Center for Innovation in Finance.
More
David Musto is the Ronald O. Perelman Professor in Finance at the Wharton School, and serves as the department chair.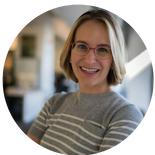 Jacqueline Reses, W'92
Jackie Reses serves as the head of Square Capital. As the lead of Square Capital, Jackie oversees the team which has extended ~ $4bn in loans to small businesses across the US.
More
Square Capital uses innovative machine learning models to inform underwriting decisions and manage risk for qualified sellers who have previously been unable to gain credit from traditional sources of capital. Jackie is also leading the development of a banking services business within Square, Square Financial Services (SFS), and will serve as the Chairman of the Board of this independently managed, wholly-owned company. She previously served as Yahoo's Chief Development Officer and was on the Board of Directors at Alibaba Group. She also serves on the Federal Reserve Bank of San Francisco's Economic Advisory Council.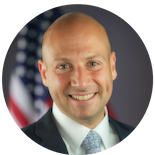 Elad L. Roisman
Elad L. Roisman was appointed by President Donald Trump to the U.S. Securities and Exchange Commission (SEC) and was sworn into office on September 11, 2018.
More
Commissioner Roisman joined the SEC from the U.S. Senate Committee on Banking, Housing, and Urban Affairs, where he served as Chief Counsel. In that role, and as Securities Counsel on the Committee, he counseled Chairmen Mike Crapo (R-ID) and Richard Shelby (R-AL), as well as members of the Committee, on securities, financial regulation, and international financial matters. Commissioner Roisman worked on drafting several pieces of legislation that became law and played an integral role in the drafting and negotiation of the Economic Growth, Regulatory Relief, and Consumer Protection Act.
Before working in the Senate, he served as Counsel to SEC Commissioner Daniel M. Gallagher, focusing on enforcement and policy relating to the U.S. equity and fixed income markets, the asset management industry, and international regulation of capital markets. Prior to joining the SEC, he held positions as a Chief Counsel at NYSE Euronext and an associate at the law firm of Milbank, Tweed, Hadley & McCloy LLP in New York.
Commissioner Roisman earned his bachelor's degree in History at Cornell University and his J.D. at the Boston University School of Law.