Tackling the Climate Crisis:
What Can Companies and Policymakers Do To Drive Impact?
Taking a page from global headlines, this panel will explore the role environmental criteria should play in influencing a company's energy use, waste, pollution, natural resource conservation, and treatment of animals. In discussing how firms should address their hazardous waste maintenance, management of toxic emissions, and compliance with government environmental regulations, panelists will unearth important insights on how businesses should evaluate their environmental footprint, as well as what ESG adherence can mean for consumer and investor sentiment.
See media coverage on the launch of the Beyond Business ESG series. Read articles from Knowledge@Wharton about the event. Watch a recap of the lecture through the link below.
Wednesday, October 20, 2021 | 4:30 PM EDT
LinkedIn Live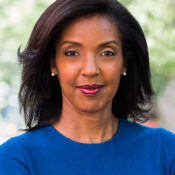 Erika H. James, Dean, The Wharton School
Dean James began her tenure at Wharton July 1, 2020 and in doing so became the first-ever woman and African American to lead the country's oldest collegiate school of business. Prior to Wharton, she was dean of Goizueta Business School at Emory University. Throughout Dean James' award-winning career as a researcher and instructor she has investigated issues of diversity, leadership and crisis management. She is the author of numerous journal articles, co-author of the book, "Leading Under Pressure: From Surviving to Thriving Before, During, and After a Crisis" and was named one of the "Top 10 Women of Power in Education" by Black Enterprise magazine.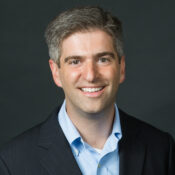 Benjamin Keys, Rowan Family Foundation Professor, Professor of Real Estate and Finance, The Wharton School
Ben Keys is the Rowan Family Foundation Professor of Real Estate and Finance at the University of Pennsylvania's Wharton School and a Faculty Research Fellow of the National Bureau of Economic Research. Keys's research has been published in such journals as the Quarterly Journal of Economics,  American Economic Review,  Journal of Financial Economics, and Review of Financial Studies, and has been profiled in the Economist, Wall Street Journal, and New York Times. His recent research has focused on climate risk, housing, and mortgage markets; foreign investment in the U.S. housing market; and the geography of household financial distress. Before joining Wharton, Keys taught at the University of Chicago and worked as a staff economist at the Board of Governors of the Federal Reserve System. Keys holds a B.A. in economics and political science from Swarthmore College and an M.A. and Ph.D. in economics from the University of Michigan.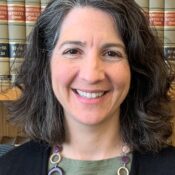 Sarah E. Light, Associate Professor of Legal Studies & Business Ethics, The Wharton School
Sarah E. Light is an Associate Professor of Legal Studies and Business Ethics at the Wharton School of Business at the University of Pennsylvania, where she teaches negotiation, as well as environmental management, law, and policy. Her research examines issues at the intersection of environmental law, corporate sustainability, and business innovation. Her articles have appeared in the Stanford Law Review, the Duke Law Journal, the UCLA Law Review, and the Vanderbilt Law Review, among others. Professor Light has received numerous teaching awards for MBA and undergraduate teaching, including the Teaching Excellence Award. Prior to joining the Wharton faculty, Professor Light served for ten years as an Assistant United States Attorney for the Southern District of New York, including four years as Chief of the Environmental Protection Unit. She is a trained Mediator. Professor Light earned her JD from Yale Law School, an MPhil in Politics from Oxford University where she was a Rhodes Scholar, and an AB from Harvard College.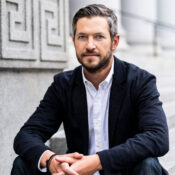 David Swift, Chief Operating Officer, Engine No. 1
David Swift is the Chief Operating Officer of Engine No. 1. David leads the firm's daily operations and guides the firm's growth. He has over 15 years of experience partnering with asset managers to help them evolve through strategic business development initiatives.
Before joining Engine No. 1, David was a partner at Partner Fund Management, where he led global marketing. Previously, he served as the director of business development at Pacific Current Group. He began his career in institutional equity sales at JP Morgan Chase and Bank of America.
David received a BA in Economics from Georgetown University. He currently sits on the Finance Committee of the Peninsula Open Space Trust.
An expansion of the Tarnopol Dean's Lecture series, Beyond Business is an ongoing conversation that tackles the most complex and pressing issues impacting individuals and organizations across the world.