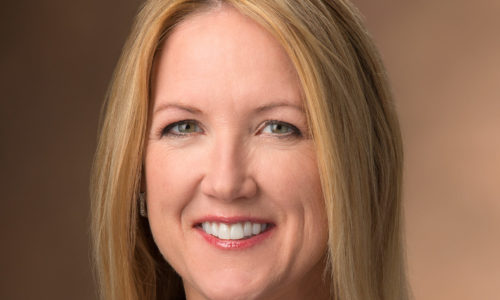 KEYNOTE: DEBORAH WAHL, WG'92
Board Member
CMO
more
Board Member, CMO
A leading innovator amongst Chief Marketing Officers, Deborah has made a career of shaping and implementing transformative corporate strategy. She aligns customer and company objectives to drive success with revitalized brands and winning go-to-market strategies.
She brings a data and digital focus to creating customer value, transforming the company's use of digital channels for effective customer growth and acquisition.  Her CMO experience spans the QSR, automotive and home building industries, enhancing growth, profitability and stock performance.
As Senior Vice President & Chief Marketing Officer of McDonald's USA, Deborah played a key role in McDonald's turnaround, reversing sales and comp declines with strategies that resulted in a significant increase in the stock price.  The turnaround was jumpstarted with the launch of All Day Breakfast, new quality food/menu efforts and the launch of the company's US digital strategy.
Deborah is recognized for developing the "Agency of the Future" model, which brings a new, collaborative approach based on top talent and technology, with digital, data, and human intelligence at the core. The new agency model delivers exceptional creative and engagement strategies to drive performance at the speed of now, the cost of yesterday, and the effectiveness of the future.
In addition to McDonald's, her CMO experience includes positions at PulteGroup and Chrysler.  She also held senior-level marketing roles at Lexus, Toyota, and Mazda.
She serves on the boards of Groupon and Mediaocean, is the Vice-Chair of the ANA and is on the Board of Governors of Cranbrook Schools.
Deborah holds a bachelor's degree in Economics from Wellesley College and an MBA from The Wharton School. She also has a master's degree from the University of Pennsylvania's Lauder Institute. In 2017, she was named No. 3 on the list of most innovative CMOs by Business Insider and voted one of the 10 Essential Advertising People of the year by Campaignlive.com.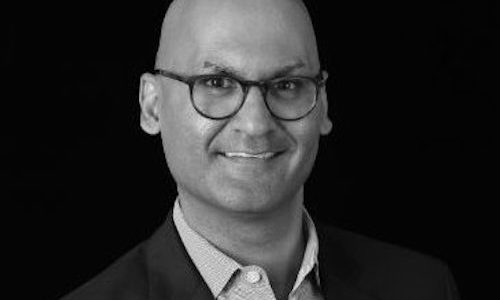 Sajjad Jaffer, WG'01
Founder and Managing Partner
Two Six Capital
more
Sajjad Jaffer is founder and Managing Partner of Two Six Capital. Two Six Capital has pioneered Data Science for Private Equity. The firm is founded on over 25 years of intellectual property and research in Data Science. Two Six has participated in marquee growth buyouts whose combined enterprise value to date exceeds $27 billion. The Two Six Platform has accumulated knowledge stored in over $100 billion of granular transaction-level data.
Sajjad is on the Advisory Board of the Wharton Customer Analytics Initiative. Sajjad most recently worked at Siraj Capital, a Dubai based PE firm. Prior to that, he spent 5 years at Infosys where he had leadership team responsibilities on large scale corporate transformations. During his time at Infosys, the firm grew from $0.5B to $3B.
Sajjad has an M.B.A. from Wharton and a B.A. from Bowdoin College.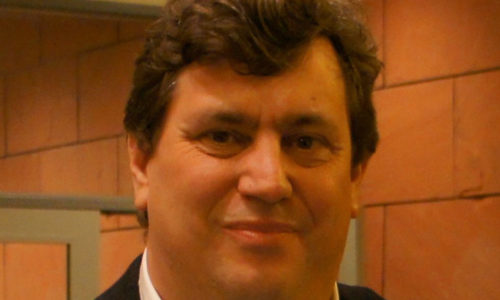 John Fox, Ph.D., WG'13
Analytics Expert, Journey Analytics, McKinsey
more
John is a recent addition to the Journey Analytics leadership team at McKinsey.  He has 25 years of practical experience in analytics and was a Senior Lecturer in machine learning at Boston University's Questrom School of Business. John led machine learning at StubHub, where his teams developed products for ticketing analytics, recommendation and personalization, marketplace dynamics, dynamic pricing, and demand estimation. He served as a consultant on analytics for a variety of customers including Gulf Oil, Vistaprint, Keurig Green Mountain, United Technologies, RWE, Hasanah, and others. His work included the design of a next-generation recommender for Vistaprint.  John founded and led a company which provided advanced R&D and product development on a wide range of analytics problems for the Defense & Intelligence communities.
John holds a Ph.D. in Electrical Engineering from Purdue and an MBA from The Wharton School at the University of Pennsylvania.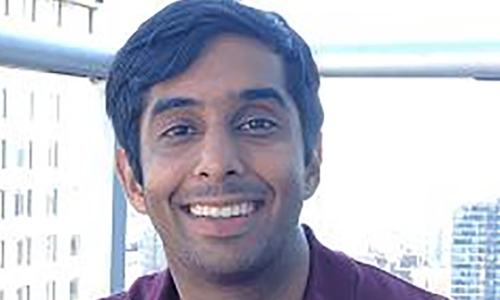 Vikram Madan, WG'15
Sr. Product Manager,
Amazon Web Services
more
Vikram Madan is a Senior Product Manager on the Deep Learning team at Amazon Web Services. He works on products that make deep learning more accessible to enterprises and developers. He currently focuses on new initiatives and previously focused on the Apache MXNet deep learning framework. He has experience across a number of different AWS services and has held product and partnerships roles at early-stage technology companies, such as Rubrik and If This Then That (IFTTT).
He holds an MBA with a focus on Statistics in addition to two Bachelor's degrees from the Wharton School at the University of Pennsylvania.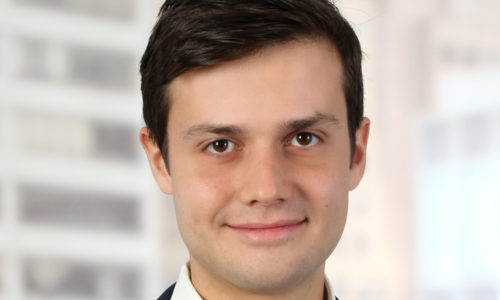 Pascal Notin
Analytics Expert, Journey Analytics, McKinsey
more
Pascal is part of the Journey Analytics leadership team at McKinsey.  He leads the delivery of analytics projects in financial services and pharmaceuticals, focused on customer journeys, operational excellence, and customer lifecycle forecasting.  He has over seven years of practical experience which includes real-world evidence patient predictions using deep learning and sequential analytics for a US pharmaceutical company, adherence (retention) prediction model for a European pharmaceutical's clinical trial, customer experience transformation for a large credit card issuer in North America and digital migration strategy for top-tier retail bank in North America.
Pascal holds an MS in Operations Research from Columbia University, MS and BS in Applied Mathematics from Ecole Polytechnique, Analytics specialist at Opera Solutions.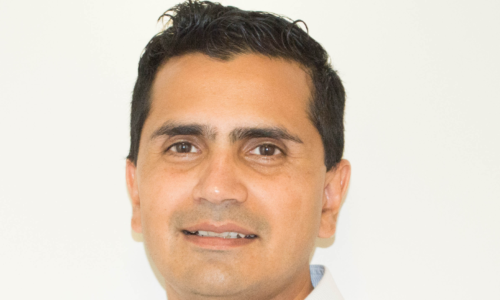 Salman Mukhtar
Director
Microsoft
more
Salman is a Director at Microsoft, responsible for AI enablement of the Inside Sales organization, covering over 1500+ sellers worldwide.
Prior to Microsoft, Salman was head of product for Amazon Retail Analytics Premium, a big data advanced analytics subscription service that gave manufacturers selling on Amazon insights into a customer's purchase journey and helped them optimize their performance. The product was regarded as the retail industry's broadest and most advanced analytics offering. In this role Salman advised companies such as Nestle, P&G, Philips, Michael Kors, Kimberly Clarke, Bose, Lego and more on digital transformation in retail. Salman has 15+ year of experience in product management and analytics.
Salman holds an MBA from Carnegie Mellon and a B.Sc. from Rensselaer Polytechnic Institute.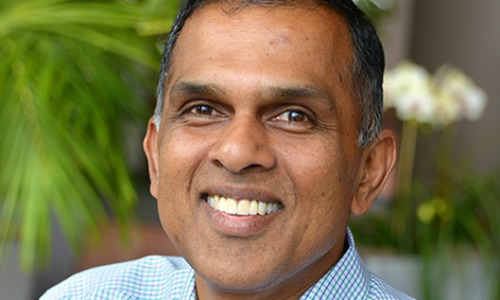 Arun Shastri
Principal
ZS Associates
more
Arun leads ZS's Analytics practice for multiple market sectors. In this role, he provides strategy and advisory services to clients on their analytics organization, helping them build their analytics capabilities and leverage their data and analytics for greater commercial effectiveness.
Arun's work on a broad range of commercial effectiveness issues spans multiple industries, including insurance, asset management, travel and transportation, pharmaceuticals, high-tech and healthcare. He is an expert in analytics organization design, data science and advanced analytics, analytics capability building, and analytics process outsourcing.
Arun was with ZS from 1995 to 2010, during which time he served clients in the financial services, travel and hospitality, and pharmaceutical industries on a broad range of sales and marketing issues. In addition, he opened ZS's Boston office in 2001. Before rejoining ZS in 2015, he was chief strategy officer of Promontory Interfinancial Network LLC.
Arun holds a Ph.D. in Decision Sciences from the Kellogg School of Management at Northwestern University.