2020 Conference Speakers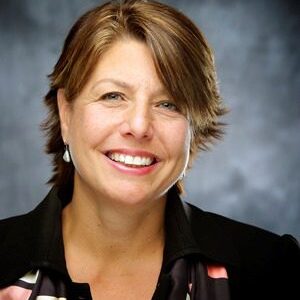 Jamie Moldafsky, WG'89
Executive Vice President, Chief Marketing Officer
Wells Fargo & Company
more
Chief Marketing Officer Jamie Moldafsky leads the development and implementation of marketing strategies and programs for the Wells Fargo brand and businesses, driving deeper engagement and customer relationships, enhanced revenues, and overall customer experience. 
Moldafsky oversees brand strategy and expression, sponsorships, integrated marketing, digital and social capabilities, and insights and analytics. Wells Fargo's marketing function provides marketing and thought leadership propelling Wells Fargo to be one of the most trusted, loved, and admired brands. 
In addition, Moldafsky is also a key partner to Wells Fargo's lines of business. As such, she develops strategies for segments, pricing, positioning, branding, service standards, and business development. 
With more than 25 years of marketing, executive, and general management experience, Moldafsky became Chief Marketing Officer in 2011, after joining Wells Fargo in 2005 as executive vice president of Consumer Lending Marketing. 
Moldafsky holds an MBA from the Wharton School at the University of Pennsylvania and a bachelor's degree from the University of Michigan. She serves on the executive committees of the Boys and Girls Clubs of San Francisco, and No Barriers, and is a member of the board of directors of the Ad Council.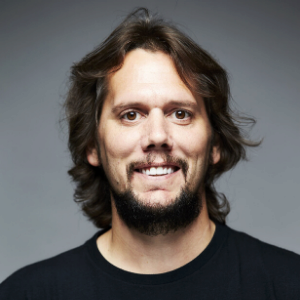 Nik Acheson
Director, Data Products & Insights
American Eagle Outfitters
more
For the first 10 years of Nik's career, he worked with the NSA and other Intelligence Community partners at the forefront of innovation and research in areas of Cloud Computing, Big Data Analytics, SaaS/PaaS/IaaS development and adoption, AI/ML, and Advanced Security capabilities. For the years since, he has helped enterprise companies (Philips, Concur, Nike, AEO) embark on and/or pivot within their digital and data transformations. Nik's passion is enabling data as an intelligent asset to help improve the lives and experiences of customers.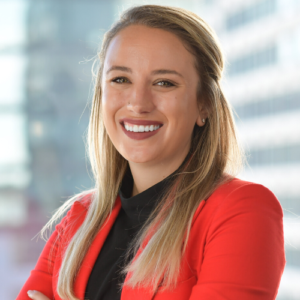 Nikki Bowser, WG'21
Graduate Student
The Wharton School
more
Nikki is a first year MBA student at Wharton majoring in Statistics and Marketing. Prior to Wharton, she spent 4 years working in strategy consulting at the Boston Consulting Group, working in their Consumer and Retail Practice Areas, with a stint at the Innovation Division of the World Food Programme in 2018. She has continued this interest in consumer analytics by working as an Analytics Fellow while at Wharton.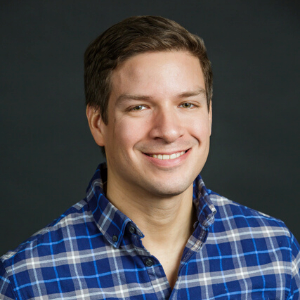 Kit Delgado
Assistant Professor of Emergency Medicine
Penn Medicine
more
M. Kit Delgado, MD, MS, is an Assistant Professor of Emergency Medicine and Epidemiology and a practicing trauma center emergency physician. He leads the Behavioral Science & Analytics For Injury Reduction (BeSAFIR) lab, which applies data science and behavioral economics for preventing injuries and for improving acute care. BeSAFIR has three complementary lines of research:
1) Development and testing of interventions for preventing motor vehicle crashes from distracted and alcohol-impaired driving by leveraging smartphone technology and insights from behavioral economics. This work includes partnerships with large U.S. auto-insurers.
2) Development and testing of health system interventions for promoting opioid stewardship for acute pain management and for facilitating the treatment of patients with opioid use disorder in the emergency department. Dr. Delgado currently leads the Acute Pain Workgroup of the University Pennsylvania Health System Opioid Task Force.
3) Analysis of large state and national datasets of emergency department encounters to elucidate opportunities to improve emergency and trauma care and to prevent injuries.
Dr. Delgado's work is funded by the National Institutes of Health, the Food and Drug Administration, the U.S. Department of Transportation, and the Agency for Health Care Research and Quality. He is a Senior Scholar in the Center Clinical Epidemiology and Biostatistics (CCEB), a Leonard Davis Institute of Health Economics (LDI) Senior Fellow, and a faculty member in the Center for Emergency Care Policy and Research (CECPR), the Center for Health Incentives and Behavioral Economics (CHIBE), the Penn Injury Science Center (PISC), and the Children's Hospital of Philadelphia Center for Injury Research and Prevention (CIRP). He currently serves on the National Academies of Sciences, Engineering, and Medicine (NASEM) Committee on Evidence-based Clinical Practice Guidelines for Prescribing Opioids for Acute Pain. He has previously served as a member of the NASEM Committee on Accelerating Progress to Reduce Alcohol-Impaired Driving Fatalities. He received his M.D. from Columbia University, College of Physicians and Surgeons and his M.S. in Health Services Research from Stanford University.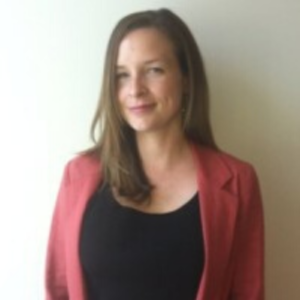 Rachel Dell
Senior Director Sales Operations
Snowflake
more
Rachel Dell has more than 15 years of experience implementing customer database solutions and marketing analytics applications. Rachel's domain expertise includes retail, finance, manufacturing and automotive industries. With technology, her primary areas of focus have been Data Warehousing, Customer Intelligence and Text Analytics. Rachel particularly enjoys building on her traditional B2C expertise to modernize B2B and creatively engage the direct consumer.
Rachel has presented at many conferences, including Gartner and IBM, and has been a guest lecturer at Wharton School of Business. She earned her B.A. from Bucknell University and also studied at Oxford University's Advanced Studies Program.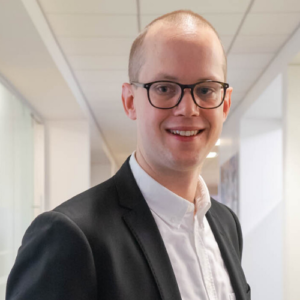 Erik Flood
Business Transformation Director
Essity
more
Erik is a Business Transformation Director at Essity, a global leading hygiene and health company.
Erik has been developing software since he was 10 years old and now drives digital transformation for Essity's Professional Hygiene business and the global leading Tork® brand. He holds a master's degree in computer science from Chalmers University of Technology, Sweden.
He has been the lead architect for new business models in smart buildings and has partnered with both global leading companies and local startups in the field. Having recently moved to the United States from Sweden, Erik enjoys American folk music in his free time.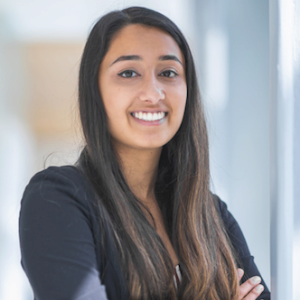 Ria Gandhi, W'21
Undergraduate Student
The Wharton School
more
Ria is a third-year undergraduate at Wharton studying statistics and data science. Her past experiences include working as a Wharton Analytics Fellow to develop pricing models for Essity and interning at Salesforce to analyze financial data from Salesforce's biggest acquisitions. Ria is passionate about pursuing a career in data science and analytics.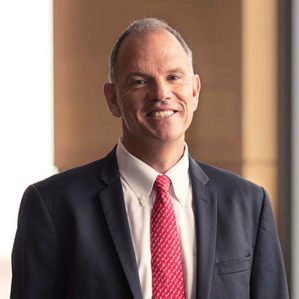 Geoffrey Garrett
Dean, Reliance Professor of Management and Private Enterprise
The Wharton School
more
Geoffrey Garrett is Dean, Reliance Professor of Management and Private Enterprise, Professor of Management at the Wharton School, and Professor of Political Science at the University of Pennsylvania. He became Dean of the Wharton School in 2014, and was previously a member of the Wharton faculty in the Management Department from 1995 to 1997.
Prior to his return to Penn, Dr. Garrett was dean of the business schools at both the University of Sydney and UNSW, in his native Australia. He served as President of the Pacific Council on International Policy in Los Angeles and Dean of the UCLA International Institute before his return to Australia in 2008 as founding CEO of the United States Studies Centre. A highly cited international political economist, he has been a professor at Oxford, Stanford and Yale universities.
Dean Garrett is a Fellow of the Australian Academy of the Social Sciences, sits on the Advisory Boards of the Indian School of Business and the Tsinghua University School of Economics and Management. He is a member of the board of directors of Park Hotels and Resorts and is a winner of the Foreign Policy Association Medal and the Advance Global Australian Award.
A well-respected commentator on global business, economics and politics in major media outlets, he writes a regular blog as a LinkedIn Influencer.
His academic publications include "Partisan Politics in the Global Economy," "The Global Diffusion of Markets and Democracy," and "The Encyclopedia of Political Science." Dr. Garrett has led C-suite executive education programs on the global economy for Columbia, Stanford, UCLA and Wharton, and in Australia he developed thought-leadership collaborations with companies, including Chevron, Dow Chemical, GE, News Corporation and Northrup Grumman.
Dr. Garrett holds a BA (Honors) from the Australian National University, and an MA and PhD from Duke University where he was a Fulbright Scholar.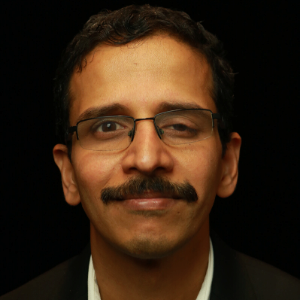 Balaji Gopalan
Enterprise Solutions Architect
AWS
more
Balaji Gopalan is an Enterprise Solutions Architect at AWS based in New York, where he guides financial services customers to build highly secure, operationally efficient, reliable, performant, and cost-efficient applications on the cloud. He has more recently been advising customers on how they can harness data on the cloud to move up the information value chain. Balaji brings over 20 years of Capital Markets experience, working at both the buy side (at a Quant Hedge fund) and the sell side (Tier-One Investment Bank), where he focused on electronic trading, algorithmic trading, and time series analytics across Equities and Fixed Income divisions. Balaji holds a Masters in Computer Science from University of Illinois at Urbana-Champaign, and a Bachelors of Engineering in Computer Science from Madras University.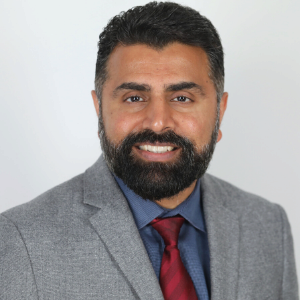 Bala Gurumoorthy
Marketing Intelligence Director
Ferrero
more
Bala Gurumoorthy is the Marketing Intelligence Director at Ferrero. He is a seasoned dynamic strategic leader with a history of elevating the function of insights and analytics to drive alignment with business challenges and opportunities. He has extensive experience in CPG and driving the insights agenda to enable fact-based decisions. He's passionate about building and developing a high-performance team into a centre of excellence.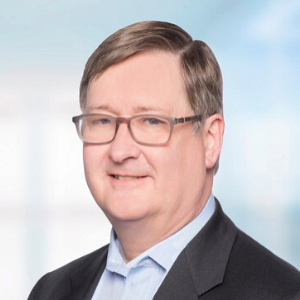 Douglas McNair
Senior Advisor of Quantitative Sciences
Bill & Melinda Gates Foundation
more
Douglas McNair serves as a Senior Advisor in the Quantitative Sciences unit of the Integrated Development division of Global Health. He assists the Foundation's disease-specific R&D in tuberculosis, malaria and other mosquito-borne diseases, maternal-neonatal and childhood diseases, contraceptives, chronic diseases, and neglected tropical diseases. He also assists with cross-division product development programs, including Discovery & Translational Sciences, Vaccine Development, physiologically-based pharmacokinetic modeling, quantitative clinical trial design (DAC), and drug safety. His activity also includes machine-learning and modeling of health economics, health systems strengthening, and health finance projects collaborating with Global Development. Doug is lead inventor on more than 100 patents and pending patent applications, including several involving Bayesian predictive models for clinical diagnostics. Prior to joining the foundation in 2019, Doug was President of Cerner Corporation's predictive math modeling and AI division (Cerner Math Inc.) where he led a team of statisticians, data scientists, applied mathematicians, bioinformaticists, and financial engineers, discovering AI predictive models from real-world de-identified EHR-derived Big Data. Previous roles at Cerner included 10 years as head of Regulatory Affairs responsible for both submissions and compliance and several years as General Manager for Cerner's Kansas City and Detroit branch offices. He previously headed clinical research at Abiomed (VAD and artificial heart) and Immune Control (receptor-targeted lymphoma therapeutics and therapeutic vaccines). Prior to that he was a faculty member of the departments of Internal Medicine and Pathology at Baylor College of Medicine in Houston where he co-directed the Design & Analysis core of the NIH-sponsored National Research & Demonstration Center for Atherosclerosis under Drs. Tony Gotto and Michael Debakey. Doug earned his bachelor's and medical degrees from the University of the Minnesota in Minneapolis. His PhD in biomedical engineering was at University of Minnesota. He is board certified in General Internal Medicine and Clinical and Anatomical Pathology.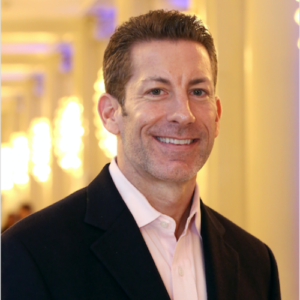 Steve Latham
Global Head of Analytics
Flashtalking
more
For 18 years, Steve has been a thought leader and expert practitioner in planning, executing, and measuring digital media strategies. In 2010, Steve founded Encore Media Metrics to pioneer a new category in attribution and advanced analytics. Encore was acquired by Flashtalking in 2015 and now provides data-driven insights for advertisers around the globe. As a globally recognized leader in multi-touch attribution, Encore by Flashtalking has helped more than 100 brands and agencies save millions in wasted spend while generating significant improvements in ROI from digital media. Steve received a BBA in Finance from the University of Oklahoma and an MBA from Harvard Business School.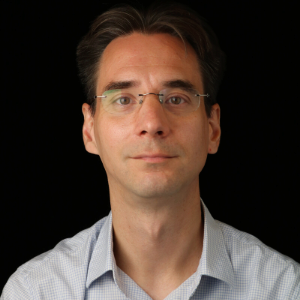 Oliver Steffmann
Enterprise Solutions Architect
AWS
more
Oliver Steffmann is an Enterprise Solutions Architect at AWS based in New York. He brings over 18 years of experience as IT Architect, Software Development Manager, and as Management Consultant for international financial institutions. During his time as a consultant, he leveraged his extensive knowledge of Big Data, Machine Learning and cloud technologies to help his customers get their digital transformation off the ground. Before that he was the head of municipal trading technology at a tier-one investment bank in New York and started his career in his own startup in Germany.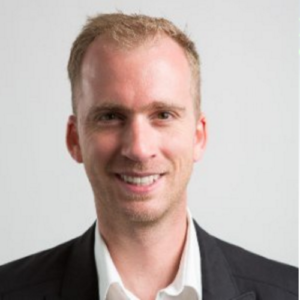 Guillaume Thfoin
Head of Business Analytics
Majid Al Futtaim
more
Guillaume Thfoin is Head of Business Analytics at Majid Al Futtaim, the leading shopping mall, communities, retail and leisure pioneer across the Middle East, Africa and Asia. In his role, Guillaume is responsible for driving the company's digital and analytics transformation, leading a team of more than 60 people.
Prior to joining Majid Al Futtaim, Guillaume held multiple roles in major Consumer Packaged Goods companies such as SC Johnson and Kraft Foods, analytics company Nielsen, as well as in pure tech company Yahoo. Prior to joining Majid Al Futtaim, he led product and strategy at Teralytics, a Telecom Big Data Monetization start-up based in Zurich and New York, where he raised USD 25 million from the largest VCs in Europe.
Guillaume is a member of the Dubai Artificial Intelligence Ethics Advisory Board as well as the Master of Analytics and Computer Science Industry Advisory Board for Heriot-Watt University Dubai. He holds Bachelor and Master degrees in Telecoms and Management from the Institut Mines-Telecom Business School, France and has completed an MBA at Universite Laval, Canada.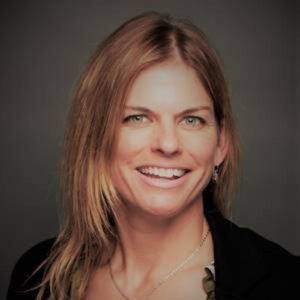 Laura Zachary
Sales Consultant
Tableau
more
Laura Zachary has an extensive background in Business Intelligence and Analytics from 20+ years of experience working for vendors as well as customers. Over this time, she has worn many hats, and is excellent at aligning business and technical requirements. Laura is currently a Sales Consultant at Tableau working with some of the largest Enterprise customers in the Mid-Atlantic region. She is based in eastern Pennsylvania and has a master's degree in IT Management from Harvard.