Race & The Entrepreneur
Race & The Entrepreneur explored the challenges Black entrepreneurs face due to unjust practices that limit their ability to prosper. Panelists discussed how early identification, cultivation, and mentorship can impact Black entrepreneurs in their quest to be successful, and the ways established founders can use their resources to drive change and diversity in the field.
See media coverage on the launch of the Beyond Business series. Read the Knowledge@Wharton article about the event. Watch a recap of the lecture through the link below.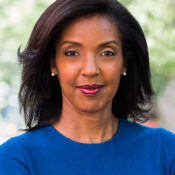 Erika H. James, Dean, The Wharton School
Dean James began her tenure at Wharton July 1, 2020 and in doing so became the first-ever woman and African American to lead the country's oldest collegiate school of business. Prior to Wharton, she was dean of Goizueta Business School at Emory University. Throughout Dean James' award-winning career as a researcher and instructor she has investigated issues of diversity, leadership and crisis management. She is the author of numerous journal articles, co-author of the book, "Leading Under Pressure: From Surviving to Thriving Before, During, and After a Crisis" and was named one of the "Top 10 Women of Power in Education" by Black Enterprise magazine.
Karl Ulrich, Vice Dean of Entrepreneurship and Innovation, The Wharton School
Karl T. Ulrich is Vice Dean of  Entrepreneurship and Innovation and the CIBC Professor of Entrepreneurship and e-Commerce at the Wharton School of the University of Pennsylvania. He also holds an appointment as Professor of Mechanical Engineering. His research is focused on innovation, entrepreneurship, and product development. He leads Wharton's San Francisco campus and the Penn Wharton Venture Lab and holds more than 20 patents for a range of innovative products. His most recent book is Innovation Tournaments (Harvard Business Press, 2009).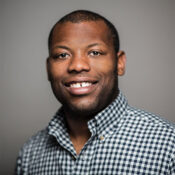 Chris Bennett, W'07, Co-Founder and CEO of Wonderschool
At Wonderschool, our mission is to provide high quality early childhood education to every child. Wonderschool is a network of early childhood programs that combine the quality standards of world-class educators with the warmth of an in-home program. We make it easy for educators to start and operate successful programs, and for families to find them.
Wonderschool is a venture funded by Andreessen Horowitz, First Round Capital, the Omidyar Network, Cross Culture Ventures, Uncork Capital, Rethink Education, Edelweiss, Lerer Ventures, 500 Startups, FundersClub, and a number of Angels.
Josh Kopelman, W'93, Managing Partner, First Round
Josh founded First Round in 2004 to reinvent seed-stage investing. And since that time the firm has invested in over 200 emerging technology startups – becoming one of the most active venture capital firms in the country.
A serial entrepreneur, in 1992, while he was a student at Wharton, Josh co-founded InfonauticsCorporation – and took it public on the NASDAQ stock exchange in 1996. Josh founded Half.com in July of 1999, and led it to become one of the largest sellers of used books, movies and music in the world. Half.com was acquired by eBay in July 2000. In late 2003 Josh helped to found TurnTide, an anti-spam company that created the world's first anti-spam router. TurnTide was acquired by Symantec just six months later.
Josh earned a Bachelor of Science degree cum laude in Entrepreneurial Management and Marketing from Wharton.
An expansion of Wharton's Tarnopol Dean's Lecture series, Beyond Business is an ongoing conversation that tackles the most complex and pressing issues impacting individuals and organizations across the world.