Additional Lectures and Events
Lectures and events organized on behalf of the Wharton School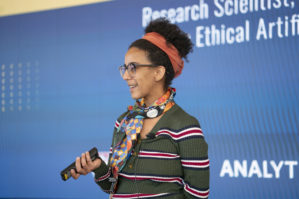 Analytics at Wharton presents: Timnit Gebru, PHD; Research Scientist, Google Ethical Artificial Intelligence Team
Consent, Power, Inclusivity, Transparency, Ethics, and Privacy in Collecting Sociocultural Data in Machine Learning:
Lessons from Historical Archives. January 2020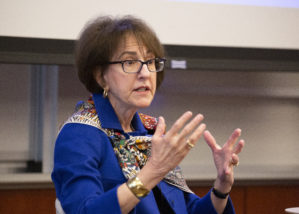 Ambassador Charlene Barshefsky, United States Trade Representative, 1997-2001
Ambassador Barshefsky and Dean Garrett discussed China's Rise, Trade Friction, and the U.S. Response discussed. April 2019.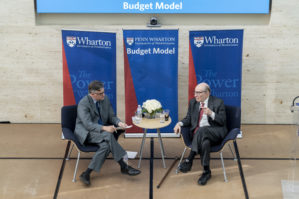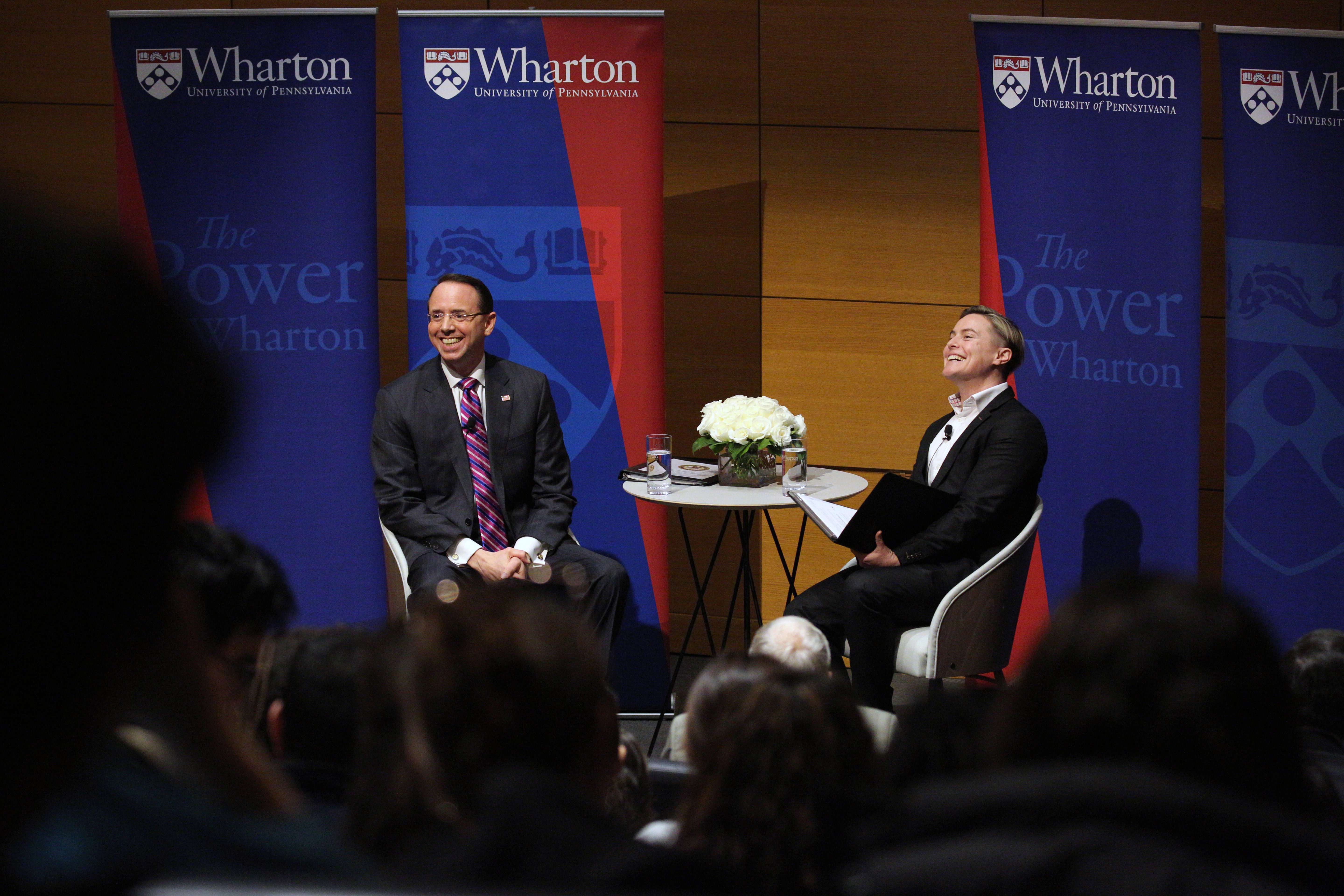 Legal Studies and Business Ethics Speaker Series presents: Rod Rosenstein, W'86
Rod Rosenstein W'86 Deputy Attorney General of the United States, in conversation with Amanda Shanor, Assistant Professor of Legal Studies & Business Ethics, the Wharton School. Sponsored by the Legal Studies and Business Ethics department, and the Andrea Mitchell Center for the Study of Democracy. February 2019.
Mr. Rosenstein discussed his career with the Department of Justice and the role of democracy in law.
Read Mr. Rosenstein's remarks at the Department of Justice website; watch the video on the Wharton YouTube page.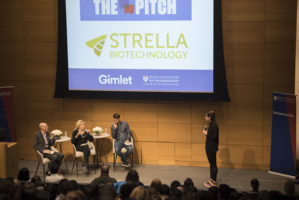 The Pitch: Live from the Wharton School. Sponsored by Gimlet Media and Penn Wharton Entrepreneurship.
Gimlet Media's renowned podcast The Pitch, recently dubbed the best business podcast on startup life by Fortune, hosts its first-ever live show on the road at the Wharton School on the University of Pennsylvania's campus. Three of Philadelphia's most promising startups pitched their business in front of two renowned judges Jillian Manus and Phil Nadel, W'88 , and audience members had a first-hand look at what goes into VC funding. Select audience members presented rapid-fire elevator pitches to the crowd. The winning company will be featured on a full-length episode of The Pitch. November 2019
Listen to the episode from Gimlet Media.
Read an interview with guest judges Jillian Manus and Phil Nadel, W'88.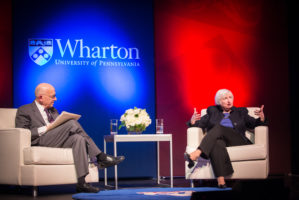 Janet L. Yellen, in conversation with Jeremy Siegel. Sponsored by the Howard Crawley Memorial Lecture Series.
Janet L. Yellen, Former Chair of the Board of Governors, Federal Reserve, discussed her storied career and the current state of finance and economics with legendary professor Jeremy Siegel. March 2018.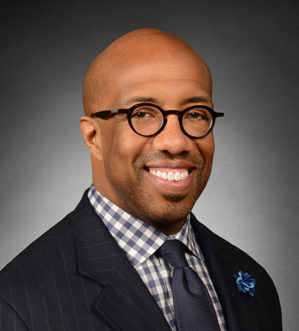 Michael Sorrell, President, Paul Quinn College, presented by the Howard Crawley Memorial Lecture Series
Dr. Michael Sorrell is the President of the oldest HBCU west of the Mississippi and brought the institution back from the brink of bankruptcy into a thriving institution. His fearless leadership asks the students to dream big and aspire to greatness. In the process the school has become known as an innovative institution by planting a sustainable farm on the former football field, by becoming the first federally-recognized urban Work College, and other innovations. March 2018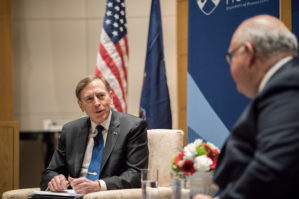 A walk around the globe with General (Ret) David H. Petraeus
Presented by the Lauder Institute, in collaboration with the Perry World House. February 2018