How Analytics-Minded Leaders Create Real Business Growth
April 21–22, 2020
Inn at Penn
Philadelphia, PA
Early Bird Tickets on Sale until February 14!
Get 30% off your entire purchase
Registration is now open for the 10th Annual Wharton Customer Analytics Conference on April 21-22, 2020 in Philadelphia. Be sure to take advantage of our 30% early bird discount – the best price available!
Attend optional technical workshops, a keynote address, networking receptions, and sessions that highlight how practical applications of analytics influence an organization's strategic decision-making.
2020 Keynote Speaker
Crisis Management: Spotlighting Data and Analytics to Make Uncomfortable Decisions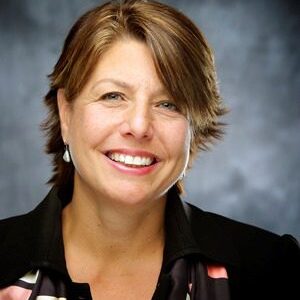 Jamie Moldafsky, WG'89
Executive Vice President, Chief Marketing Officer at Wells Fargo & Company
Keynote Description
Every business or company is susceptible to crisis. When crisis happens, data and analytics plays a strategic and influencer role to help make informed transformational decisions that often tests the comfort level of leadership. The role of data and analytics in moments of crisis is not about not taking risks, it's about taking the right ones.
About Jamie
Chief Marketing Officer Jamie Moldafsky leads the development and implementation of marketing strategies and programs for the Wells Fargo brand and businesses, driving deeper engagement and customer relationships, enhanced revenues, and overall customer experience.
Moldafsky oversees brand strategy and expression, sponsorships, integrated marketing, digital and social capabilities, and insights and analytics. Wells Fargo's marketing function provides marketing and thought leadership propelling Wells Fargo to be one of the most trusted, loved, and admired brands.
What Attendees Are Saying
"Fabulous conference and really got value from all the speakers especially liked hearing from the students and the Accelerator projects. Well done!"
"Excellent conference. Frankly, there are not many others with a focus on the intersection of business analysis and data science, so WCAI has a great opportunity with this conference."
"Thoroughly enjoyed the conference. It got my creative juices working on how the information learned can positively impact my organization and ultimately my community."
"Really enjoyed Charles's (Thomas) talk on his career development and how to develop analyst teams. As an analytics exec, I found it very relevant and insightful."
2019 Conference Highlight Reel