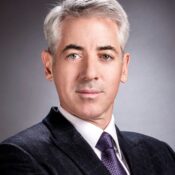 Bill Ackman, Founder and CEO of Pershing Square Capital Management, L.P
William Ackman is the CEO and Portfolio Manager of Pershing Square Capital Management, L.P., an SEC registered investment adviser founded in 2003. Pershing Square is a concentrated research-intensive fundamental value investor in long and occasionally short investments in the public markets.
Prior to forming Pershing Square, Mr. Ackman co-founded Gotham Partners Management Co., LLC. Mr. Ackman received an MBA from the Harvard Business School and a Bachelor of Arts magna cum laude from Harvard College.
Mr. Ackman is the Chairman of the board of The Howard Hughes Corporation (NYSE: HHC). He is also a member of the Investors Advisory Committee on Financial Markets for the Federal Reserve Bank of New York, a member of the Board of Trustees at The Rockefeller University and a member of the Board of Dean's Advisors of the Harvard Business School.
In 2006, Mr. Ackman co-founded the Pershing Square Foundation to support exceptional leaders and innovative organizations that tackle important social issues and deliver scalable and sustainable impact across the globe.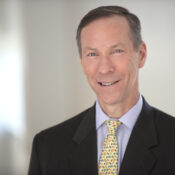 F. William McNabb III, WG'83, Senior Fellow of Wharton Center for Leadership and Change Management and former Chairman and CEO of Vanguard
William McNabb III is the former chairman and chief executive officer of Vanguard. He joined Vanguard in 1986. In 2008, he became chief executive officer; in 2010, he became chairman of the board of directors and the board of trustees. He stepped down as chief executive officer at the end of 2017 and as chairman at the end of 2018. Earlier in his career, he led each of Vanguard's client-facing business divisions.
Mr. McNabb is active in the investment management industry and served as the chairman of the Investment Company Institute's board of governors from 2013 to 2016. A board member of UnitedHealth Group, IBM, and Axiom, he is also chairman of Ernst& Young's Independent Audit Committee. In January2021, he joined the board of Tilney Smith & Williamson, a U.K. wealth management and professional services group, as a non-executive director.
He is a board member of CECP: The CEO Force for Good, a board member of the Philadelphia School Partnership, and the chairman of the board of the Zoological Society of Philadelphia.
In addition, Mr. McNabb is the executive in residence at the Raj & Kamla Gupta Governance Institute at the LeBow College of Business and a member of the Advisory Board of the Ira M. Millstein Center for Global Markets and Corporate Ownership at Columbia Law School. He is a senior fellow of the Wharton Center for Leadership and Change Management. He also serves on the Dartmouth Athletic Advisory Board.
Mr. McNabb earned an A.B. at Dartmouth College and an M.B.A. from The Wharton School of the University of Pennsylvania.