Leadership Conference: June 7, 2022
The End of the Beginning: Leading in a Post-Covid World
2022 Speakers
Please check back as we continue to update speaker bios for the 2022 Conference.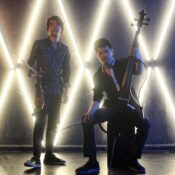 ARKAI
Award-winning String Duo
more
ARKAI is an award-winning string duo that redefines the boundaries of musical genre — fusing classical virtuosity with the electricity of a rock band, the spontaneity of a jazz combo, and the beauty of a string quartet. Winners of the 2021 Astral Artists National Auditions, their past engagements have included performances at The MET, Rockwood Music Hall, Juilliard School, Lincoln Center, Chateau Marmont, and Carnegie Hall. Their electronic debut composition, "Letters from COVID", was featured at TED@PMI for a global audience of over 30,000 people from 182 countries.
ARKAI was recently commissioned by the Museum of Chinese in America to compose a work for their new exhibition Responses: Asian Americans Resisting the Tides of Racism. Other commissions have included a piece for Silver Lining Ltd's Impact 5X initiative — a global economic justice project supporting hundreds of small business owners from underserved communities around the world.
Alongside performing, ARKAI creates programs in pursuit of a world in which the arts are inseparable from community. During the COVID-19 pandemic, their initiative SupportNYC has helped raise over $80,000 in monetary support for small businesses and organizations like the MET Orchestra Musicians, Harmony Project, D'Addario Foundation, and Shakespeare Dallas through fundraising performances, spreading hope and healing to communities across the country through the power of the arts. ARKAI was recently honored with the 2021 Robert Sherman Music Education and Community Outreach Award presented by WQXR, The Juilliard School, and The Harold W. McGraw Family Foundation in recognition of their work through SupportNYC.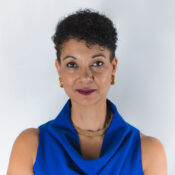 Shellye Archambeau
Former CEO of MetricStream
Director of Verizon and Nordstrom
Author, Unapologetically Ambitious
more
Shellye is an experienced CEO and Board Director with a track record of accomplishments building brands, high performance teams, and organizations. Ms. Archambeau currently serves on the boards of Verizon , Nordstrom, Roper Technologies, and Okta. She is also a strategic advisor to Forbes Ignite and to the President of Arizona State University, and serves on the boards of two national nonprofits, Catalyst and Braven.
Shellye is the former CEO of MetricStream, a Silicon Valley-based, governance, risk, and compliance software company that enables corporations to improve their business operations through better risk management across the enterprise. Ms. Archambeau built the company into a global market leader with over 1200 employees serving customers around the world. Under her leadership MetricStream was recognized for growth and innovation over the years and was named in the top 10 of the "Deloitte Technology Fast 50" and named a global leader in GRC by leading independent analyst firms for 9 consecutive years.
Peter Cappelli
George W. Taylor Professor of Management
Director, Wharton Center for Human Resources
more
Peter Cappelli is the George W. Taylor Professor of Management at the Wharton School and Director of Wharton's Center for Human Resources. He is also a Research Associate at the National Bureau of Economic Research in Cambridge, MA, served as Senior Advisor to the Kingdom of Bahrain for Employment Policy from 2003-2005, and since 2007 is a Distinguished Scholar of the Ministry of Manpower for Singapore. He has degrees in industrial relations from Cornell University and in labor economics from Oxford where he was a Fulbright Scholar. He has been a Guest Scholar at the Brookings Institution, a German Marshall Fund Fellow, and a faculty member at MIT, the University of Illinois, and the University of California at Berkeley.
Professor Cappelli was a staff member on the U.S. Secretary of Labor's Commission on Workforce Quality and Labor Market Efficiency from 1988-1990, Co-Director of the U.S. Department of Education's National Center on the Educational Quality of the Workforce, and a member of the Executive Committee of the U.S. Department of Education's National Center on Post-Secondary Improvement at Stanford University. He has served on three committees of the National Academy of Sciences and three panels of the National Goals for Education. He was recently named by HR Magazine as one of the top 5 most influential thinkers in management and was elected a fellow of the National Academy of Human Resources. Professor Cappelli received the 2009 PRO award from the International Association of Corporate and Professional Recruiters for contributions to human resources. He serves on Global Agenda Council on Employment for the World Economic Forum and a number of advisory boards.
Professor Cappelli's recent research examines changes in employment relations in the U.S. and their implications. His books include The New Deal at Work: Managing the Market-Driven Workforce, Talent Management: Managing Talent in an Age of Uncertainty (named a "best business book" for 2008 by Booz-Allen), The India Way: How India's Top Business Leaders are Revolutionizing Management (with colleagues), and Managing the Older Worker (with AARP CEO Bill Novelli). His most recent publications include Why Good People Can't Get Jobs (2012), which identifies shortfalls with current hiring practices and training practices and has been excerpted in Time Magazine (online) and reviewed in the Wall Street Journal, The New Yorker, and most major business publications. He is also the author of Will College Pay Off – A Guide to the Most Important Financial Decision You'll Ever Make (2015), and co-author of the forthcoming Fortune Makers: The Leaders Creating China's Great Global Companies. Related work on managing retention, electronic recruiting, and changing career paths appears in the Harvard Business Review. Professor Cappelli also co-anchors a weekly program ("In the Workplace") on SiriusXM Radio Channel 111, Business Radio Powered by Wharton, and is Faculty Director for Business Radio.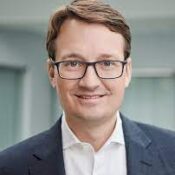 Jean-Claude Dubacher
President, Chairman, and Chief Executive Officer
B. Braun of America Inc.

more
Jean-Claude Dubacher is Chairman and Chief Executive Officer of B. Braun of America Inc.,  a global leader in medical devices, pharmaceutical products and healthcare services.
Mr. Dubacher joined B. Braun in August 2019 as President, B. Braun Medical Inc., and has been serving as Chairman and Chief Executive Officer of B. Braun Medical Inc. since January 1, 2020. His experience in the healthcare industry spans more than 15 years in consulting and corporate roles, including strategy, commercial, supply chain and manufacturing. Before joining B. Braun, Mr. Dubacher led commercial operations for the Surgical Ophthalmology Division of Johnson & Johnson in Europe, Middle East and Africa. He began his professional career as a consultant at McKinsey & Company, and later held positions at Advanced Medical Optics and Abbott Laboratories. He currently sits on the boards of the German American Chamber of Commerce and AdvaMed.
Mr. Dubacher holds a Ph.D. in law from the University of Zurich in Switzerland, and an MBA from Harvard Business School. He is married and has twin daughters.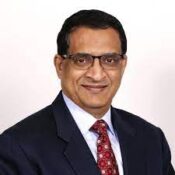 Raghu Krishnamoorthy
Retired Chief Human Resources Officer
GE

more
Raghu Khrisnamoorthy is a seasoned global executive with 36+ years of experience in driving business outcomes as a Human Resources professional. He retired from General Electric (GE) as the CHRO in early 2019, after 25 years with the company—doing work that spanned three continents, several multi-billion-dollar lines of business, and exciting corporate leadership roles. Raghu was also the head of talent and Chief Learning Officer of the company. He was a former executive at American Express and Xerox.
Raghu serves as an Executive Director and Senior Faculty at Mentora, leveraging his experience and expertise in driving pragmatic, application-oriented solutions in learning and transformational change.
Raghu is an expansive, creative thinker who leans into complex business challenges and garners trust through his authentic leadership style. He is often sought out to share his expertise at colleges and forums like Harvard, MIT, Yale, and the Economist, the Milken Institute, etc. He has authored a number of articles published in a number of publications, including HBR. He is a Fulbright Scholar from the University of Minnesota and has a management degree from the Indian Institute of Management, Ahmedabad. He was named as one of the top 50 Asian Americans in the world of business in 2009.
Raghu lives in Chicago with his wife, Bala and has two daughters who work in New York. In his spare time, Raghu likes to read, write, teach classical music and enjoys a good workout. A lifelong learner, he is currently enrolled in a doctoral program at UPenn.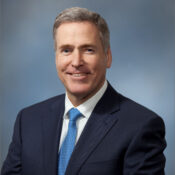 Brian McNeil
Chairman, President, and CEO
Touchpoint, Inc.

more
Brian joined Southco in October 2000 as President and Chief Executive Officer. In 2012, he led the expansion and creation of Touchpoint, Inc.
In the past 25 years, Brian has been directly involved in the planning and execution of both organic and acquisitive growth strategies for a variety of business and industries around the world. Prior to joining Southco, he served as Executive Vice President and Corporate Officer of Danaher Corporation. He was also Group Officer and President for Ingersoll-Rand Company's Security & Safety Business.
Brian holds a Bachelor of Science Degree in Industrial Engineering from Rutgers College of Engineering and a MBA from the University of Pennsylvania Wharton School of Business. He is a member of the Board of Directors of TouchPoint, Inc. In addition, he serves on the Board of Advisors for the Berwin Group, a diversified investment management company, and is The Chairman of the Board of the Federal Reserve Bank of Philadelphia.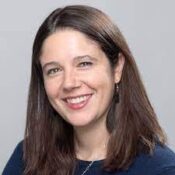 Ashley Parker
White House Bureau Chief,
The Washington Post

more
Ashley Parker is the White House Bureau Chief for The Washington Post. She covered all four years of the Trump presidency, as well as his 2016 campaign. She was part of The Post team that won a Pulitzer Prize for National Reporting in 2018, for their coverage of Russian interference in the 2016 presidential election. In 2019, Parker served as one of the moderators for the Democratic presidential primary debate in Atlanta, hosted by The Post and MSNBC. She joined The Post in 2017, after 11 years at the New York Times, where she covered the 2012 and 2016 presidential campaigns and Congress, among other things. Parker is also an on-air contributor to NBC News and MSNBC.
Honors and Awards: 
Pulitzer Prize for National Reporting, 2018, for coverage of Russian interference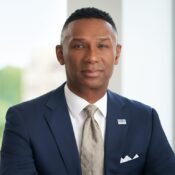 Johnny C. Taylor Jr.
President and CEO,
Society for Human Resource Management

more
Johnny C. Taylor, Jr., SHRM-SCP, is President and Chief Executive Officer of SHRM, the Society for Human Resource Management. With over 300,000 members in 165 countries, SHRM is the largest HR professional association in the world, impacting the lives of 115 million workers every day.
Mr. Taylor's career spans over 20 years as a lawyer, human resources executive and CEO in both the not-for-profit and for-profit space. He has held senior and chief executive roles at IAC/Interactive Corp, Viacom's Paramount Pictures, Blockbuster Entertainment Group, the McGuireWoods law firm, and Compass Group USA. Most recently, Mr. Taylor was President and Chief Executive Officer of the Thurgood Marshall College Fund.
He is the author of the national bestseller, RESET: A Leader's Guide to Work in an Age of Upheaval, which delivers a candid and forward-thinking vision for leaders to reimagine their company cultures in a time of global upheaval and presents data-driven strategies to make the necessary foundational reset of all things work. Immediately upon its release in September 2021, RESET was in the top three of the Wall Street Journal's list of best-selling hardcover business books. All author proceeds benefit the SHRM Foundation, which is committed to empowering HR as a social force for change.
He was appointed chairman of the President's Advisory Board on Historically Black Colleges and Universities and served as a member of the White House American Workforce Policy Advisory Board during the Trump Administration. He is a Trustee of the University of Miami, Governor of the American Red Cross, and member of the corporate boards of Guild Education, iCIMS, and XPO Logistics (NYSE: XPO).
In 2020, Mr. Taylor received the Distinguished Executive of the Year Award from the Academy of Management, and he was named 2021 ALA Professional Society CEO of the Year by CEO Update.
He is a Fellow of the National Academy of Human Resources and is licensed to practice law in Florida, Illinois and Washington, D.C.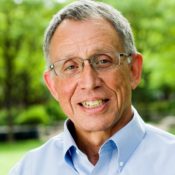 Michael Useem
Faculty Director, McNulty Leadership Program; Faculty Director, Center for Leadership and Change Management; Author, The Edge: How 10 CEOs Learned to Lead
more
Michael Useem is the Egan Professor of Management and Director of the Center for Leadership and Change Management and Faculty Director of the McNulty Leadership Program at the Wharton School, University of Pennsylvania.  His university teaching includes MBA and executive-MBA courses on management and leadership, and he offers programs on leadership and governance for managers in the United States, Asia, Europe, and Latin America.  He works on leadership development with many companies and organizations in the private, public, and non-profit sectors.
He is the author of The Leader's Checklist; The Leadership Moment; Executive Defense, Investor Capitalism, Leading Up, and The Go Point.  He is also co-author and co-editor of Learning from Catastrophes; co-author of The India Way, Leadership Dispatches, Boards That Lead, The Strategic Leader's Roadmap; and co-author of the forthcoming Fortune Makers: The Leaders Creating China's Great Global Companies (PublicAffairs Books, 2017) and Catastrophic Risk: How Corporate America Copes with Disruption (Oxford University Press, 2018). Professor Useem is co-anchor for a weekly program "Leadership in Action" on SiriusXM Radio Channel 111, Business Radio Powered by Wharton.