Alan Greenspan
Chairman, Board of Governors, Federal Reserve, 1987-2006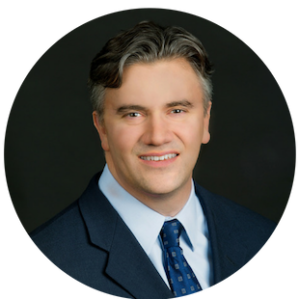 Kent Smetters
Faculty Director, Penn Wharton Budget Model
Boettner Professor, Business Economics and Public Policy
MORE
Professor Smetters brings a wealth of policy expertise to The Penn Wharton Budget Model, with a strong record of research in public economics as well as work experience in the public sector. Starting in May 2001, he spent 17 months serving as Deputy Assistant Secretary for Economic Policy at the U.S. Department of the Treasury. He subsequently became a member of the bipartisan Blue Ribbon Advisory Panel on Dynamic Scoring, convened by the Joint Committee on Taxation of the U.S. Congress. His experience also includes a position as an economist in the Congressional Budget Office, and as a consultant for the World Bank and the Urban Institute.
Professor Smetters earned bachelor's degrees in Economics and Computer Science from Ohio State University, and received his MA and PhD degrees in Economics from Harvard University. His research interests include financial regulation, government debt and Social Security policy, and retirement and financial planning. In addition to his faculty position at Wharton, Professor Smetters is a Faculty Research Fellow in the Aging Program at the National Bureau of Economic Research (NBER), as well as a Research Associate in NBER's Public Economics Program. He also is a member of the National Academy of Social Insurance, and a Research Associate of the Michigan Retirement Research Center and the Pension Research Council.
Professor Smetters' research has appeared in leading journals, including American Economic Review, Journal of Political Economy, and The Quarterly Journal of Economics. He often is cited in major news outlets such as the Wall Street Journal, Forbes, and Marketplace, and also hosts the program "Your Money" on Wharton Business Radio (Sirius XM Channel 132).